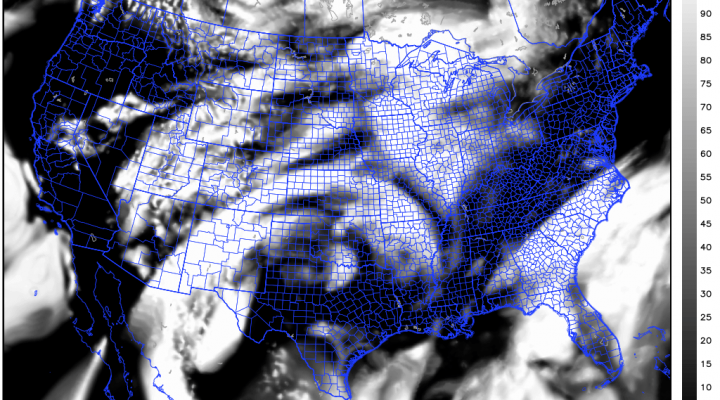 Houston remains in a typical August-like pattern, with high pressure largely in control of our weather, but not dominating. Were a strong high overhead we'd be having temperatures around 100 degrees, with no chance of rain. But since the high isn't dominant, there's a chance for some scattered rain showers each day. Mind you, most of Houston isn't going to see rain through Saturday, but there is at least a chance. Since the forecast is rather dull we'll also talk about the tropics and eclipse weather today.
Wednesday to Saturday
See above. Hot, with highs in the mid- to upper-90s. Warm nights. Mostly sunny. A few showers will develop during the afternoon hours.
Sunday to Tuesday
Pressures fall a bit, allowing for slightly better rain chances, perhaps in the 30 to 40 percent range each day, with the higher end chances for the eastern half of the area. These probably won't be real soakers—likely some areas will see a couple of tenths of an inch of rain, while most of the area won't see that much, if any rain. Highs may pull back to the mid-90s. That's still hot, but we've certainly had hotter Augusts.