For much of the region over the last month, it has been feast or famine when it comes to rainfall. Some areas northwest of downtown have received 3 or 4 inches of rainfall, whereas some parts of Clear Lake and points south toward Galveston have received less than one-quarter of an inch. The problem is not yet serious, but with warmer weather on the way it would be nice to have some rain.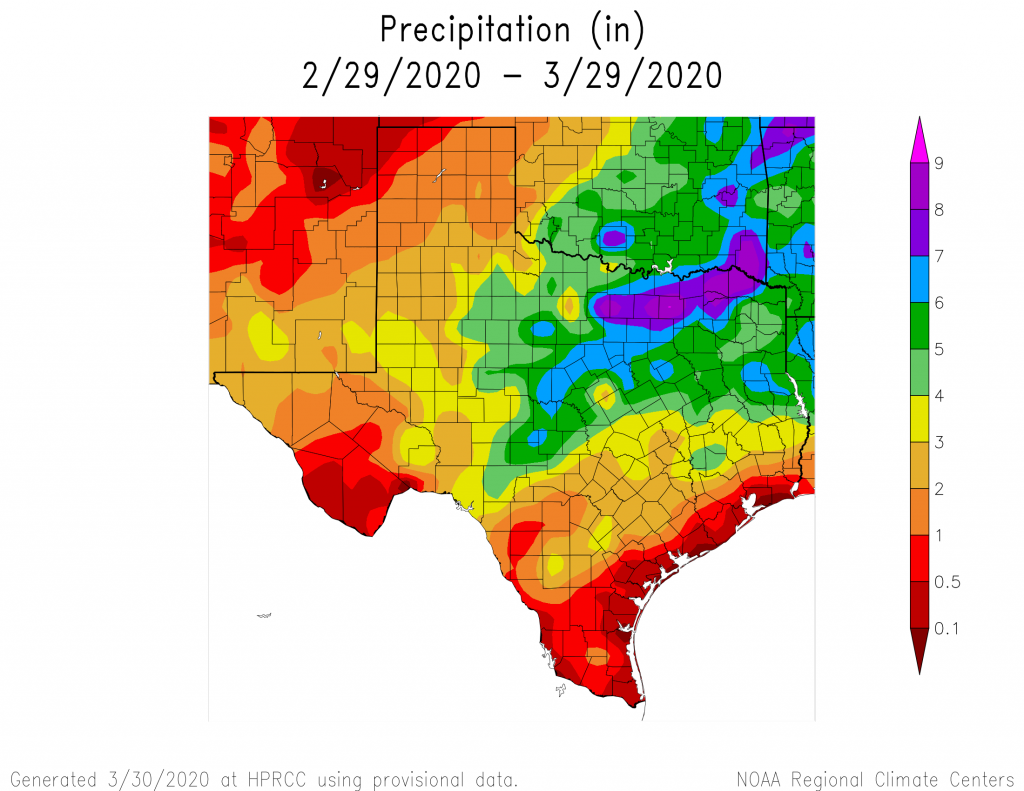 Fortunately, that appears to be just what's in the cards for the end of this week. But before we get to the rainfall, we're going to have a couple of pleasant, spring-like days.
Tuesday
A front is moving into Houston this morning, with winds turning to the west-northwest. Partly to mostly cloudy skies this morning should give way to partly to mostly sunny skies this afternoon and highs generally in the upper 70s. The only downside of today's weather will be at-times gusty winds, perhaps reaching 20 mph. The weather this evening and during the overnight hours looks splendid, with lows dropping into the mid-50s with partly cloudy skies and dying winds.
Wednesday
This will be another fine day, with at least partly sunny skies, and highs in the mid-70s. However the front will once again wash out pretty quickly, with winds returning from the southeast sometime on Wednesday. This will allow for clouds to begin to develop later in the day and during the overnight hours. Lows Wednesday night probably will only drop to around 60 degrees for most areas.

Thursday and Friday
A combination of moisture returning from offshore and upper-level disturbances will begin to raise rain chances toward the end of the week, reaching about 50 percent by Friday. Both of these days should be warm and fairly humid, with high temperatures of around 80 degrees, and lows not falling much below 70. Don't expect to see much sunshine.
Saturday
At this point, it looks as though a front will stall to the northwest of Houston on Saturday, serving as the impetus for a very healthy chance of rainfall. Forecast models are all over the place, but for now I'd say most of the region will pick up between 0.5 and 1.5 inches of rain through Sunday morning, with higher local amounts possible. Highs Saturday will be similar to the end of the week—warm and gray.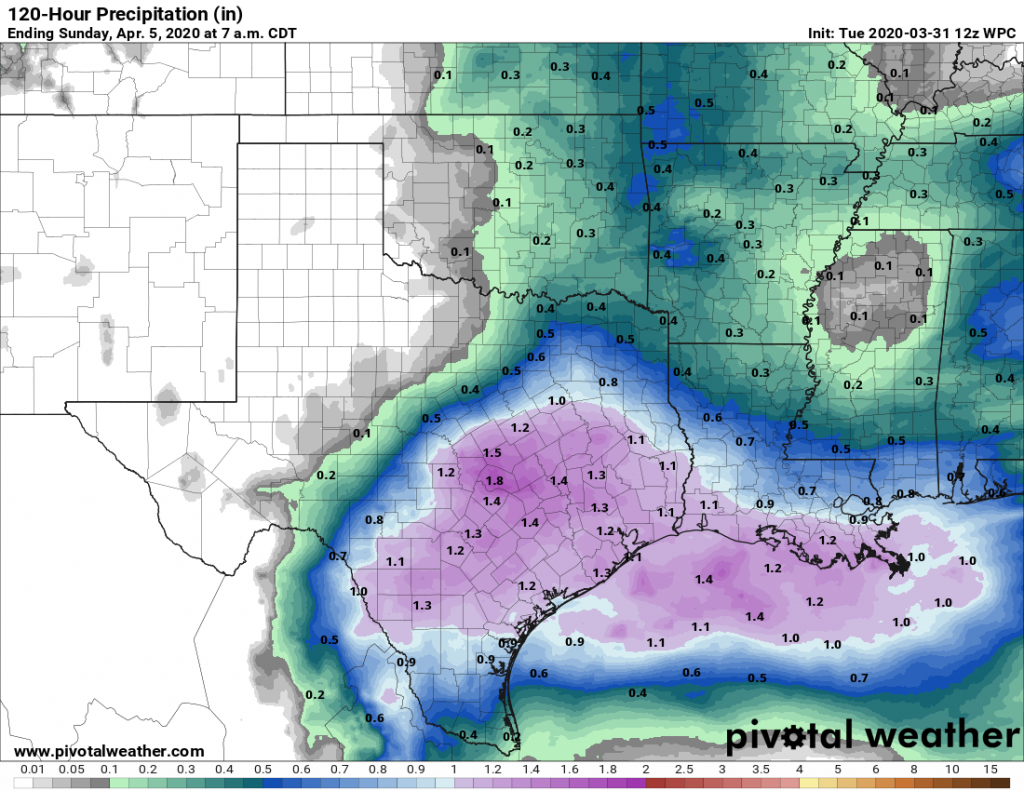 Sunday
As the front pulls back to the north on Sunday, we should see a reduction in our rain chances, although they're not going entirely away. Expect mostly cloudy skies with highs in the low 80s, and correspondingly warm nights.
Next week
The first half of next week looks like it will continue to be warm, with highs pushing up into the lower or mid-80s, and very warm nights in the low 70s. Daily rain chances will probably be in 20 to 30 percent range, with not much sunshine to go around. Some kind of front looks to try and push through next Wednesday or Thursday, but from this distance it does not appear to have too much oomph.