Good morning. Houston's weather remains exceptionally calm, with light winds, warm temperatures, and moderately drier air. This pattern will persist into the weekend, when the onshore flow returns, and humidity levels rise. Rain chances remain zero through the weekend.
Wednesday
Today will bring sunny skies, and highs in the upper 80s. Winds will be light, out of the north at 5 mph or less. With dewpoints in the 60s, the air will be feel drier than is typical during the summer, but not exactly dry. Lows overnight will drop into the low 60s for inland areas, mid-60s for Houston, and low 70s for right along the coast.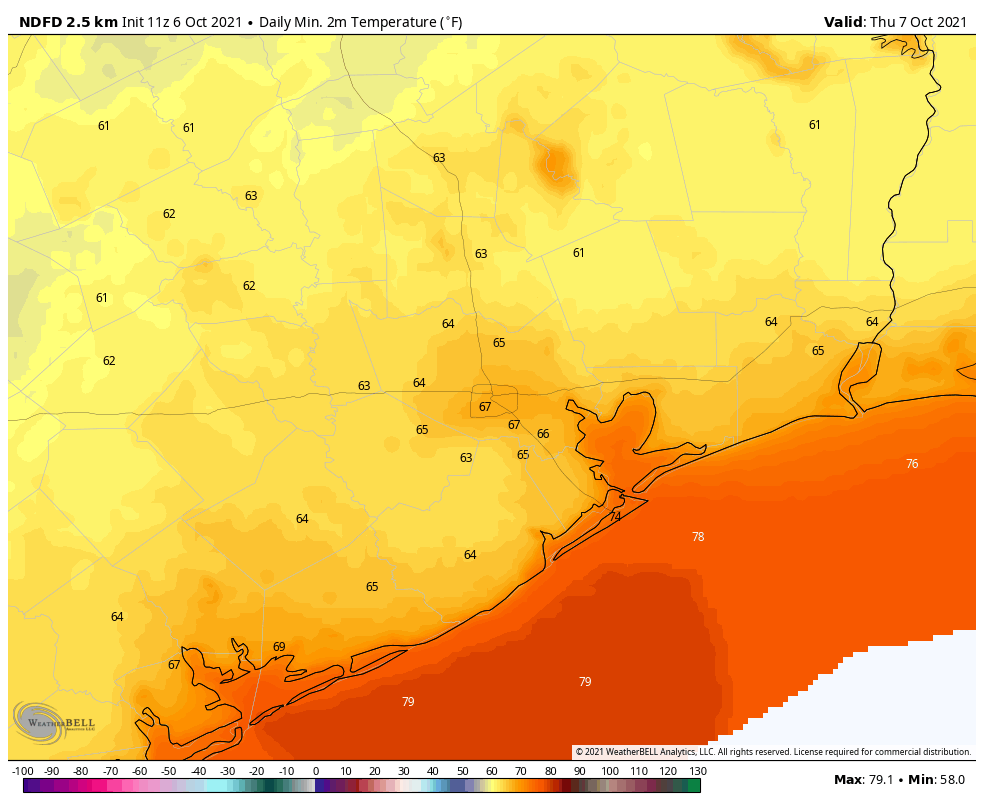 Thursday and Friday
More of the same.
Saturday and Sunday
Winds will start increasing from the south and southeast later on Friday and this will start to drive up humidity levels this weekend. Saturday will still feel a tad dry as highs push up to around 90 degrees, but Sunday should feel more like "Houston" humid out there. Skies should be mostly sunny, regardless, with no chance of rain. Plan outdoor activities with high confidence.
Next week
The forecast for next week is written very much in pencil. Low to moderate rain chances return by Monday or Tuesday. A front should near the area during the early part of the week, but will likely wash out before pushing into Houston. A stronger front is likely next weekend, but any details right now are pretty sketchy.
Hispanic Heritage Month
The U.S. Hispanic Heritage Month runs from September 15 through October 15, and recognizes the contribution of Hispanic Americans to the history and culture of our country. Matt, Maria, and I thought we would put a fun spin on this by talking about the history of hurricane names, and why some of them have Hispanic names.