Good morning. Some locally heavy rainfall since Thursday evening has added up to over an inch between La Porte and Seabrook and 2 to 3 inches or even a bit more right on the Brazoria/Galveston County line between Alvin and Pearland.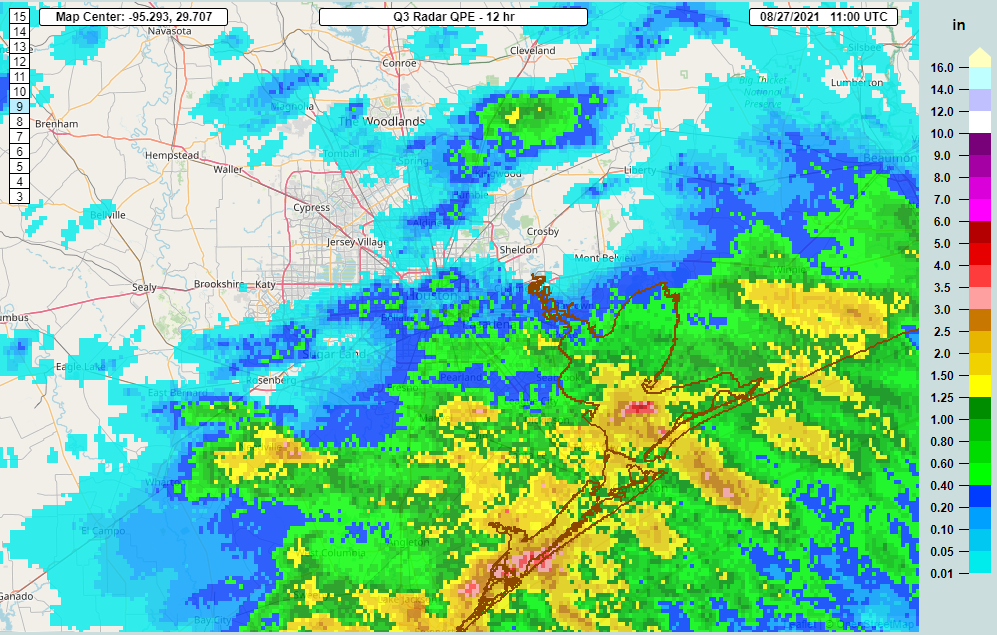 We aren't done with rain just yet.
Today
This morning is starting with rain up and down the coast and little to nothing inland. This is not related to Tropical Storm Ida, but rather what we call an "inverted trough" along the coast, not something that's uncommon. That area will move inland today, and while the current coastal rains should gradually fizzle, with daytime heating, some scattered showers and storms will pop up inland through this afternoon. Some inland places may not see rain, but those that do could see locally heavy rain.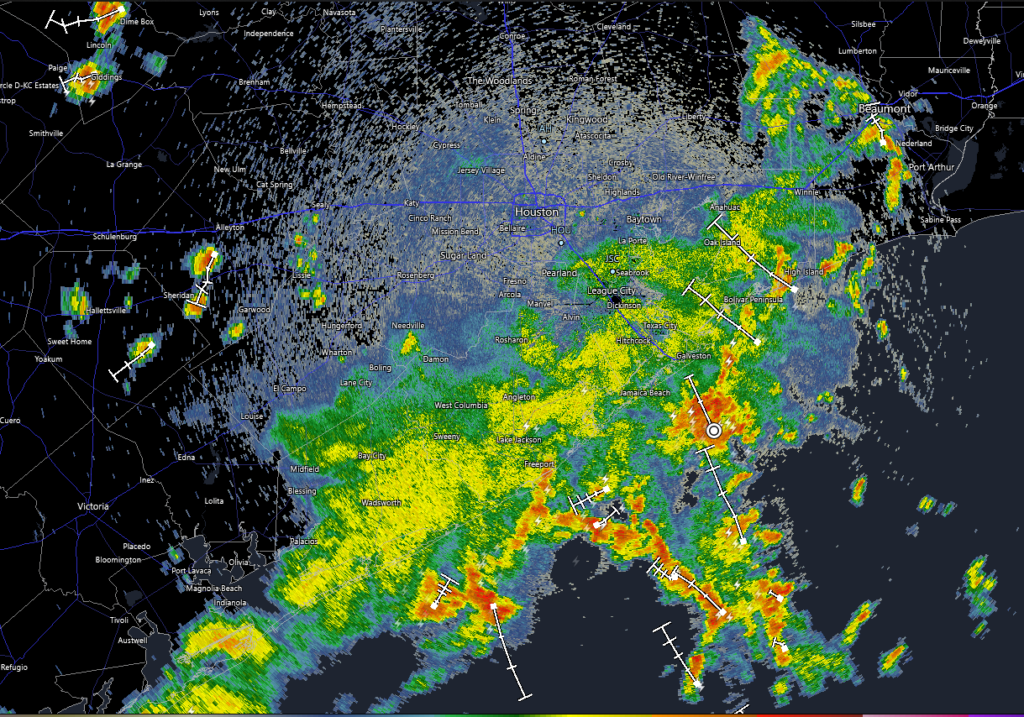 Temperatures should still manage to get into the upper-80s to low-90s today, though it may be a couple degrees cooler south and east of the city, where clouds and rain will linger for a few hours this morning.
Weekend
Saturday should see additional support for scattered showers and storms across the area. The day should not be a washout, but you will have to dodge some raindrops or thunder in parts of the area. We may see the rain follow a similar pattern to today, with more along the coast in the overnight and early morning, spreading inland during the daytime.
We begin to feel Ida's influence on Sunday. While no direct impacts are expected in Houston, the subsidence (sinking, drier air) created on the west side of a broader hurricane circulation tends to reduce rain chances and can lead to some hotter weather. Sunday should still see at least a few isolated to scattered showers, but coverage will probably be considerably less than today or Saturday.
Look for high temperatures in the upper-80s to low-90s on Saturday and then low to mid-90s on Sunday. Morning lows should be in the 70s. Winds this weekend will shift from the east to more from the north or northeast and should remain in the 5 to 15 mph range. They may increase a bit more offshore into Monday. Impacts from Ida will be limited to some rough surf building on Sunday. Importantly, if you'll be at the beach, rip currents are expected to strengthen considerably on Sunday, so please use caution if you're headed into the water.
Next week
Ida's drier side influence may stay with us Monday, and high pressure should build in for Monday and Tuesday. This should keep rain chances quite low to start the week. Expect sunshine, a few clouds and mid to upper-90s. More typical rain chances may return for the middle and end of next week. It's too early to speculate much on if we will have to watch another tropical system later next week or weekend. But there aren't really any credible, consistent model solutions that point to that happening right now. We'll continue to watch.
Tropical Storm Ida
Ida is slowly getting itself organized this morning near the Cayman Islands. It is expected to pass over western Cuba tonight, and then resume basically a beeline northwest into the Louisiana coast by Sunday night. The National Hurricane Center is now forecasting a major hurricane to make landfall on the central or eastern Louisiana coast.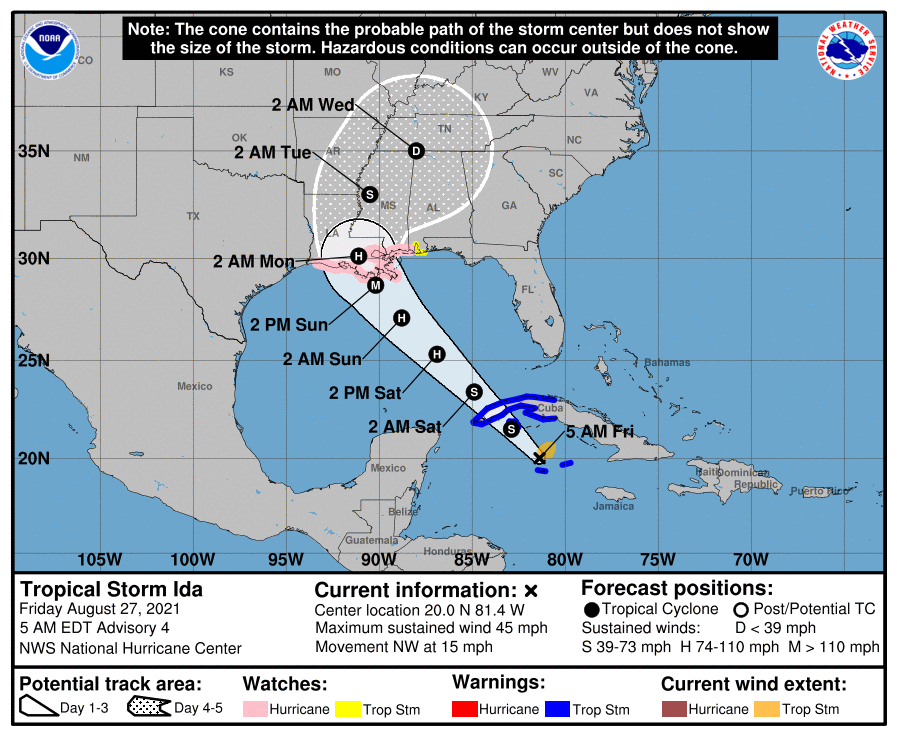 Ida is still dealing with a bit of shear and disorganization this morning, but it's definitely strengthening a bit. With all this in mind, there could be some further track nudges east or west. The NHC forecast has trended more east in general, but it's held a pretty steady landfall point. But given that track error is still typically 100 miles or so, there is a little wiggle room here.
But for us in Houston that should not make much difference in what we experience unless perhaps we're sitting in a boat offshore. With 6 to 10 foot waves expected offshore, this could lead to a little run up or minor coastal flooding in the usual coastal trouble spots. A storm that comes a little more west could yield a little more runup and vice versa. But for the most part no serious issues are expected in our area. Beaumont/Port Arthur and Lake Charles still look good for now, but those areas should continue to monitor trends through the day, just in case the western core of the storm drifts a little closer due to track adjustments. But direct, full fledged impacts would be highly unlikely given the track forecast, model forecasts, and historical error.
Unfortunately for folks in central or eastern Louisiana, the same cannot be said, and in addition to wind and rain, storm surge will be an issue as well. The current peak surge forecast (water level above ground if it occurs at high tide) is 7 to 11 feet across most of eastern Louisiana.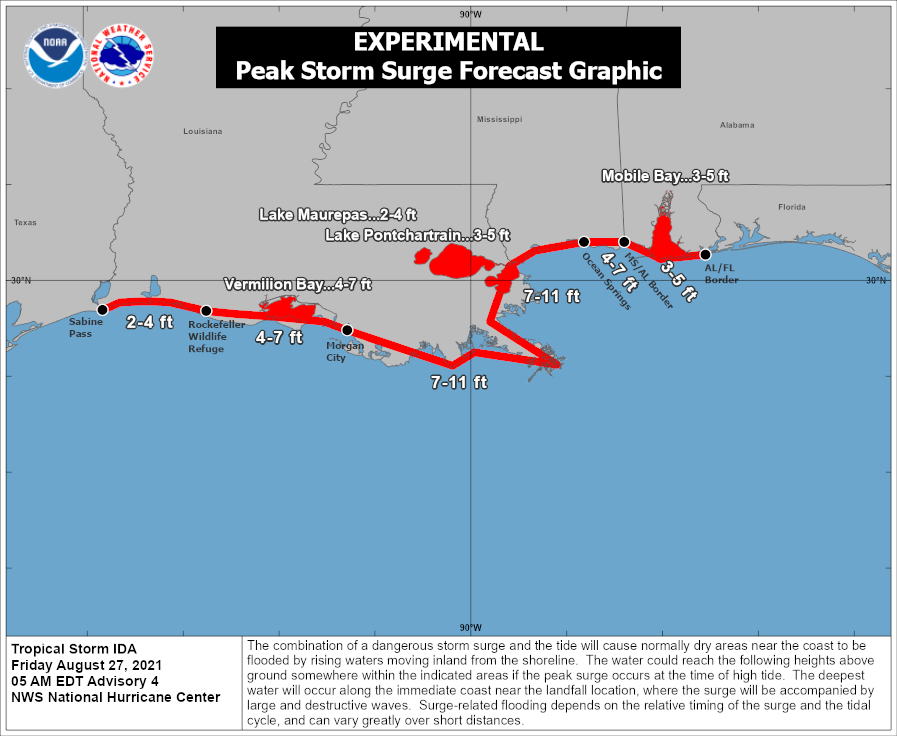 I know people likely have concerns for eastern Louisiana seeing this. There are protections in place there that should be able to help mitigate surge flooding due to a storm of this magnitude in populated areas. For eastern Louisiana, these surge values are forecast to be a few feet higher than experienced during Hurricane Zeta last autumn, which tracked just east of where Ida should go. Ida will be coming in out of the southeast though, not the due south or southwest like Zeta, so there are further differences there. Whatever the case, folks in that region need to prepare for impacts from a major hurricane Sunday into Monday morning.
Eric will have another update for you no later than 5 P.M. this evening.