Do you know where you were 20 years ago this morning? I was slowly walking north along T C Jester Boulevard, waist deep in water from an overflowing White Oak Bayou. Tropical Storm Allison had returned the night before, deluging the city, particularly central regions near the Texas Medical Center, and east Houston. I had been caught unawares, with some friends at a Bob Schneider concert on Washington Avenue. The rains were so loud we heard them pounding on the roof, over the rock and roll music. After leaving the concert early I'd been unable to get home, across the raging river that was Interstate 10. So I parked my car on a high median and tromped around Montrose all night. The next morning as the waters receded a bit, I retrieved my vehicle and drove to Interstate 610 North. But again, I had to park my car outside my neighborhood as Oak Forest was flooded. So I slogged up T C Jester toward my street, looking at flooded homes, marveling but dismayed at what had happened. It all seemed otherworldly. This was my introduction to flooding in Houston, and I vowed to never be surprised by such an event again. I began writing about weather more for the Houston Chronicle, and eventually became a meteorologist. The rest is history—but I will never forget Allison and I suspect, if you live in Houston, neither will you.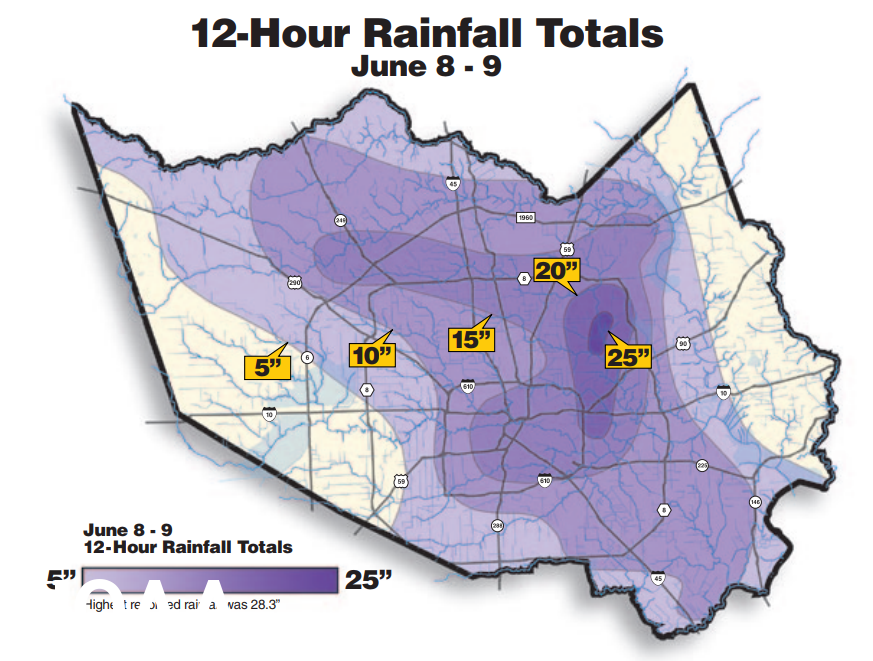 Wednesday
We need not worry ourselves about flooding this week. A few very light showers will be possible this morning, but anything that forms will be scattered and fleeting. Winds will be light, out of the south. Some sunshine will break through the clouds this afternoon as temperatures rise into the low 90s. Tonight will be warm and muggy. Those dewpoints in the upper 70s are why your glasses are fogging up, or why even a short walk through the parking garage is pretty miserable.
Thursday and Friday
Both of these days will be warm, with highs in the low- to mid-90s. Thursday will be partly if not mostly cloudy, but Friday should be mostly sunny.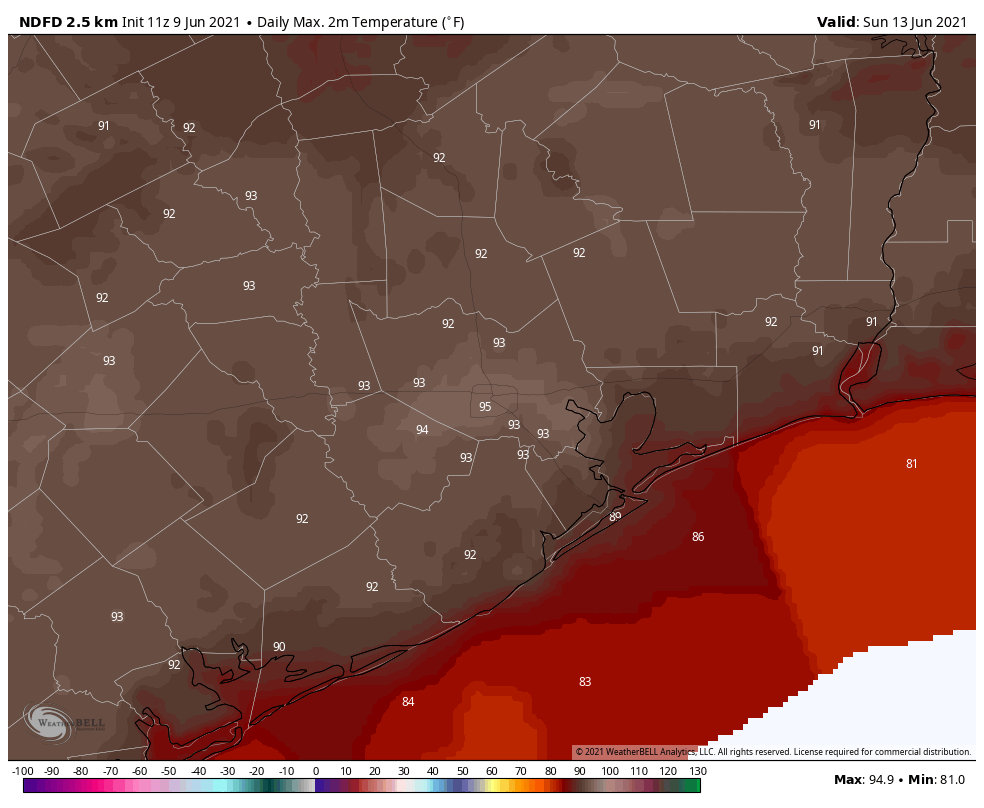 Saturday and Sunday
The weekend should see more sunny skies and highs in the mid-90s. It's gonna be warm, y'all, so take care outside during the warmest part of the day. Some very slight rain chances return Sunday afternoon and evening as the high pressure system retreats, but for now I'm anticipating that we're all going to stay dry.
Next week
The start of next week looks to be partly sunny, with at least some slight to moderate rain chances. The bigger question is what happens after that due to unsettled weather. A dying front may bring some rain chances southward, or we may see the influence of tropical moisture from the Gulf of Mexico. More on that below.
Tropics
The main global models are continuing to suggest that a low pressure system may form in the southern Gulf of Mexico next week, perhaps in the Tuesday to Thursday time frame. There is now modest agreement that something tropical is going to happen. The European model's ensemble system, for example, says there is at least a 25 percent chance of a tropical storm forming in the western Gulf of Mexico during the second half of next week.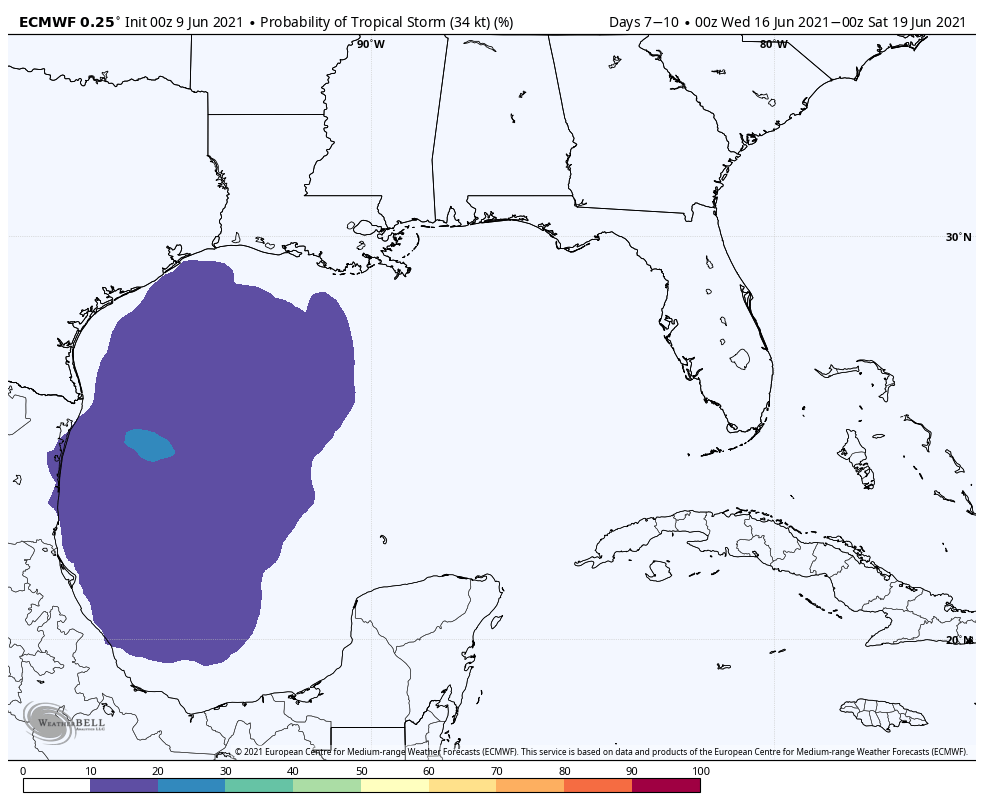 As for what develops after this, or whether the system tracks into Mexico, Texas, or further eastward into the northern Gulf of Mexico coast, it's really difficult to say anything. Most, but not all, of the model guidance keeps this system at tropical storm strength or below. For now, this is something to keep an eye on because forecast models are going to be all over the place. When we can say more, we will.