Good morning. With high pressure more or less holding sway, our region will now see three hot and mostly sunny days before the forecast begins to change on Sunday. Most of next week still looks fairly cloudy and somewhat cooler, with healthy rain chances, although details remain very much to come.
Thursday
There are a few scattered showers along the coast this morning, and some of those may migrate inland before, or by around noon, and likely peter out south of Interstate 10. Otherwise, we're looking at mostly sunny skies today, with highs in the low- to mid-90s, and light southerly winds. Combined with high dewpoints, this will be a hot and sticky day. Lows tonight won't drop below 80 degrees for much of the area.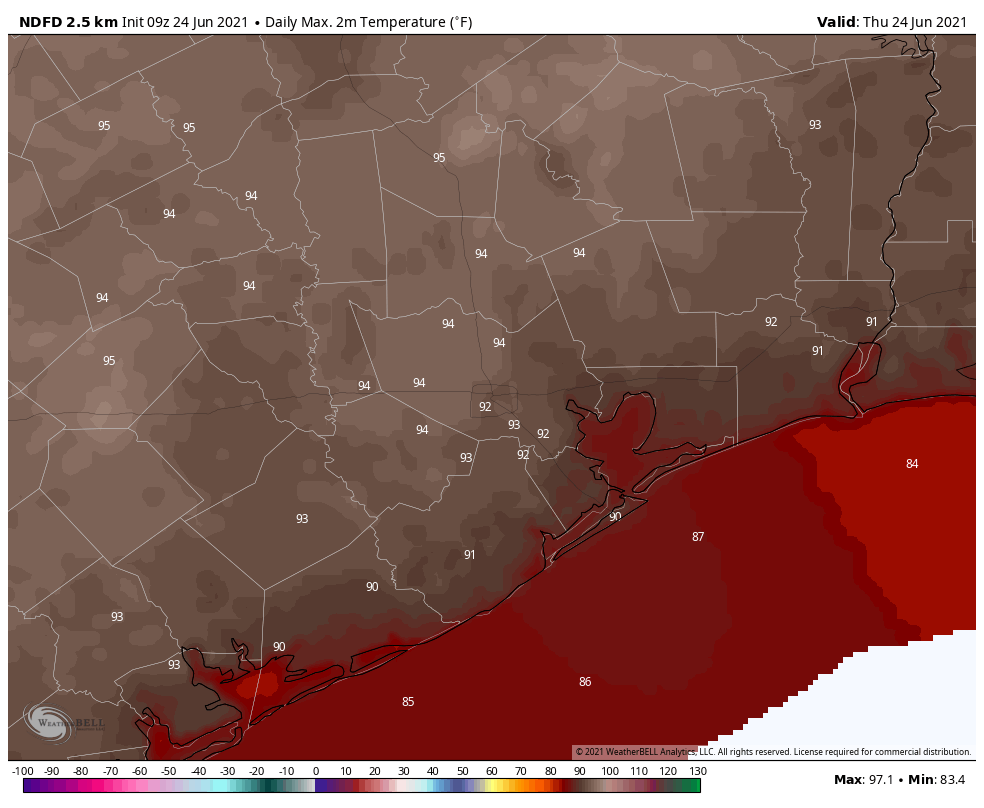 Friday
This should be a carbon copy of Thursday.
Saturday
Rain chances may increase to about 20 percent on Saturday, but for the most part this should again be a hot and mostly sunny day with highs in the low to mid-90s. If you have outdoor plans for Saturday, they should be good to go.
Sunday
I'm less sure about the second half of the weekend. High pressure will begin to retreat on Saturday, and this should open the door to more widespread showers on Sunday. While this should not lead to heavy rain on Sunday, you probably have about a 50 percent chance of seeing some showers on Sunday, with the possibility of a few thunderstorms. Skies will likely be partly sunny, with highs in the low 90s.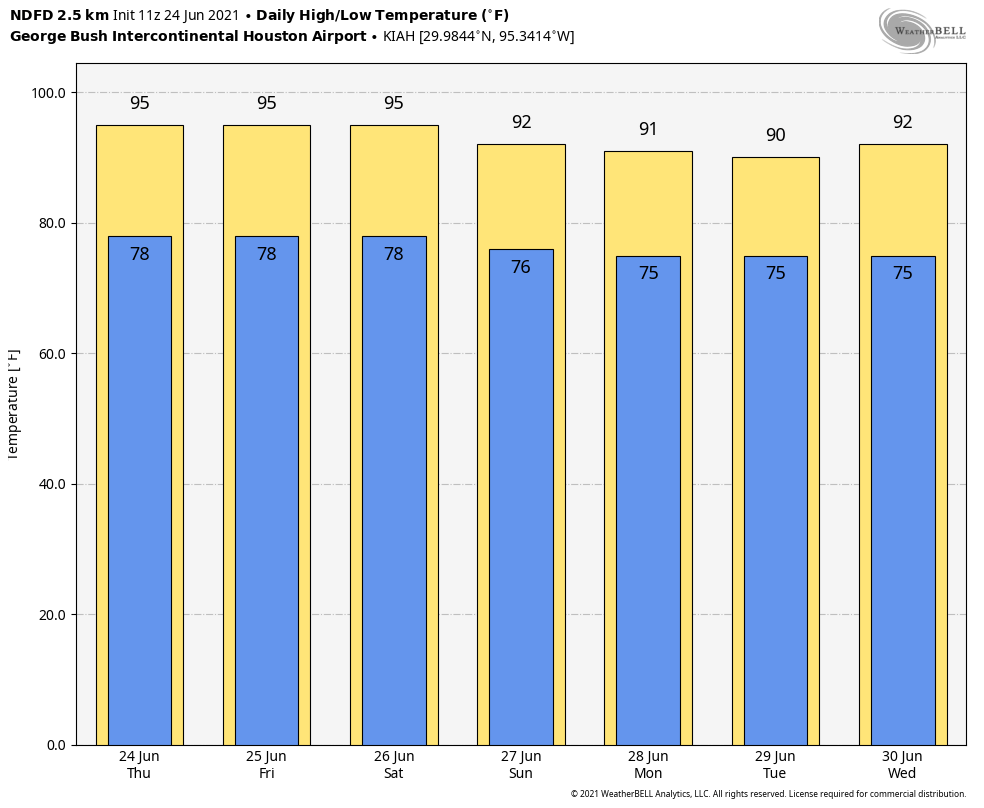 Next week
The upper atmosphere will be such that our region will see a series of disturbances move overhead next week, a pattern that could persist through the entire work week. This will lead to more cloud cover, and the absence of high pressure will lead to rain chances on the order of 40 to 60 percent each day, if not higher. I have little confidence in making an accumulation forecast this far out, but I suspect most areas will see at least 1 to 3 inches overall. This will help to keep high temperatures down to around 90 degrees.