We're not there yet, but we're close. Houston faces four more days of summer-like weather before a strong cold front arrives. And then we should reach the time of the year when fronts arrive with some regularity. There will still be warm days, of course, and periods of humid nights. But 90 degree days? I think after Friday we're done with those for 2021. There are no guarantees in weather, of course, but if you're ready for the time of year when most days are in the 70s or low 80s, we're almost there. It's not summer. It's not winter. It's the in-between time in Houston, and it's pretty darn glorious.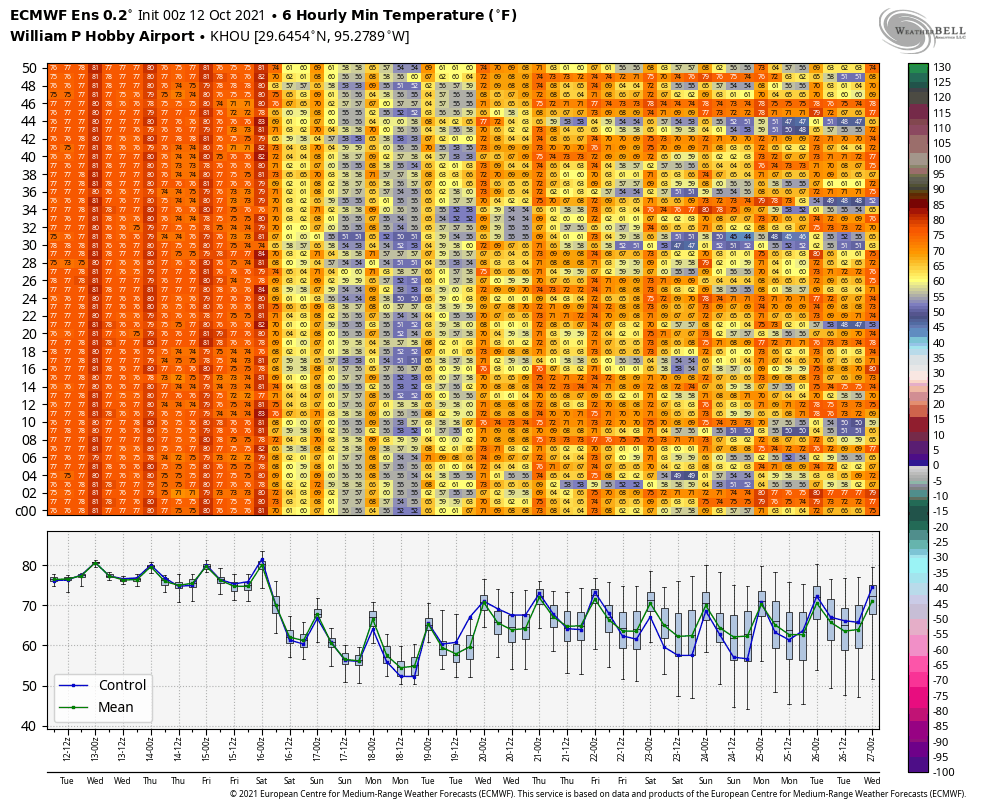 Tuesday
Most of the region is seeing a sticky morning, and with a mix of sunshine and clouds later today highs should warm to near 90 degrees. The atmosphere will be just disturbed enough to allow for the development of isolated to scattered showers this afternoon, which would be short lived. Winds will be out of the south at about 10 mph. Tuesday night will be mostly cloudy, with lows in mid-70s.
In Chicago, weather for today's make-up of Game 4 between the Astros and White Sox looks good, with partly sunny skies and a high of around 70 degrees. Time to close out the series!
Wednesday
A hot day, with mostly sunny skies and highs near 90 degrees. Winds will be out of the south, to go along with rain chances of around 10 percent or less.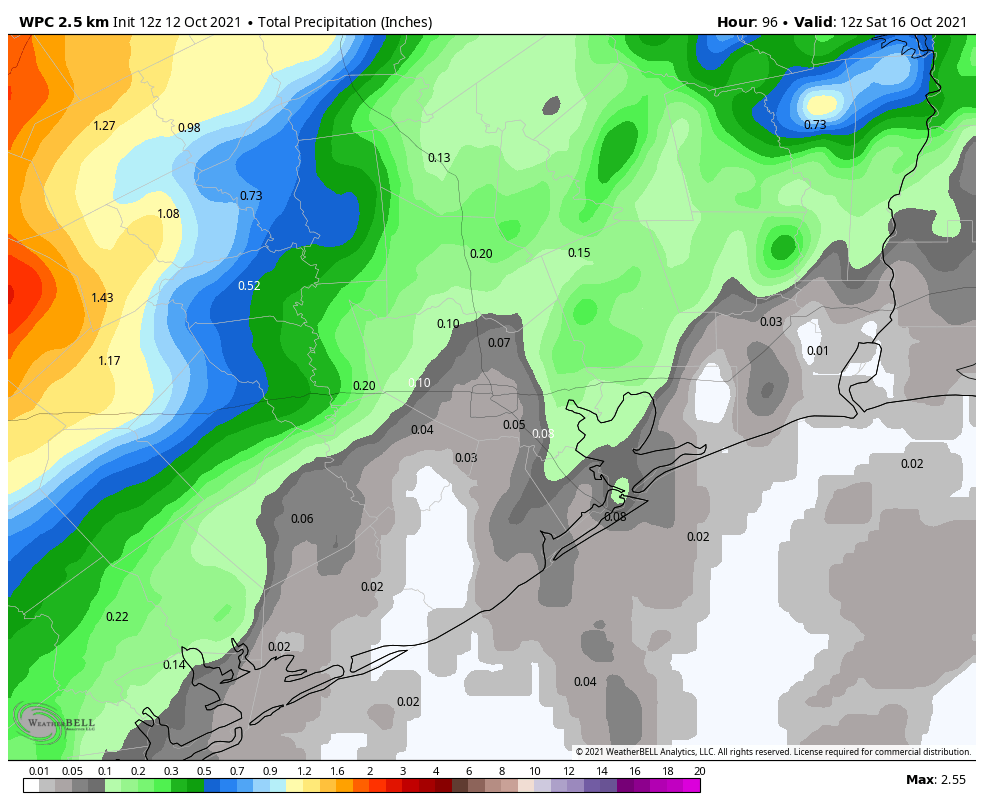 Thursday and Friday
These will be muggy, warm days with highs of around 90 degrees. Skies will be partly to mostly sunny, with perhaps a 30 percent chance of rain each day. The aforementioned cold front is due to arrive on Friday evening-ish, likely pushing well off the coast by midnight, or early Saturday morning. At this point I do not expect an organized line of storms with the front.
Saturday, Sunday, and beyond
The weekend looks fabulous, with days in the 70s, nights in the 50s, and partly to mostly sunny skies. A slow warm-up trend begins by around next Tuesday or Wednesday, but we're likely going back to the low 80s for highs, with lows in the 60s. After Friday, rain chances appear to be low to non-existent for awhile.