The dead of summer is nigh. If you look at the climate "normals" for Houston, the span from July 27 to August 20 is the historically warmest time of year when the average high is 95 degrees, and the average low 75 degrees. This period, a little more than three weeks, is when Houston often sees the hottest weather of the year. And after a somewhat cooler start to July, we'll definitely experience this in the days ahead.
The overall pattern this week is fairly straight forward. The high pressure ridge that made for a hot and sunny weekend will shift slightly north this week, allowing for some scattered afternoon showers, before shifting southward again in time for next weekend.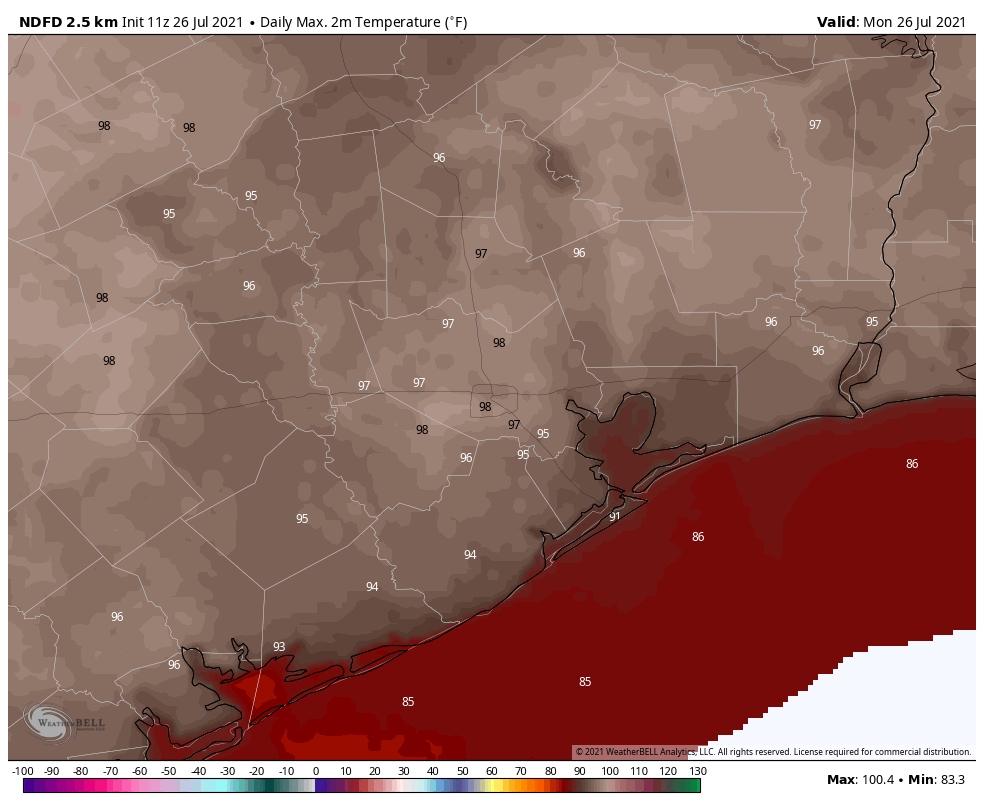 Monday
Before the high pressure eases northward, Houston will see a hot and sunny day today a lot like this past weekend. We can expect highs in the upper 90s with only very light west or southwesterly winds. Lows tonight will only fall into the upper 70s.
Tuesday, Wednesday, Thursday, and Friday
Here's what we know about the mid-week weather for the upper Texas coast. The atmosphere will be a little bit more amenable to rain showers, but rains should still be more "miss" than "hit," and shower activity will be virtually nil during the overnight and morning hours. So basically these will be mostly sunny days except when they're not, your daily chance of rain is probably about one-in-three, and highs will likely reach into the mid-90s. Nights should be mostly clear and sultry.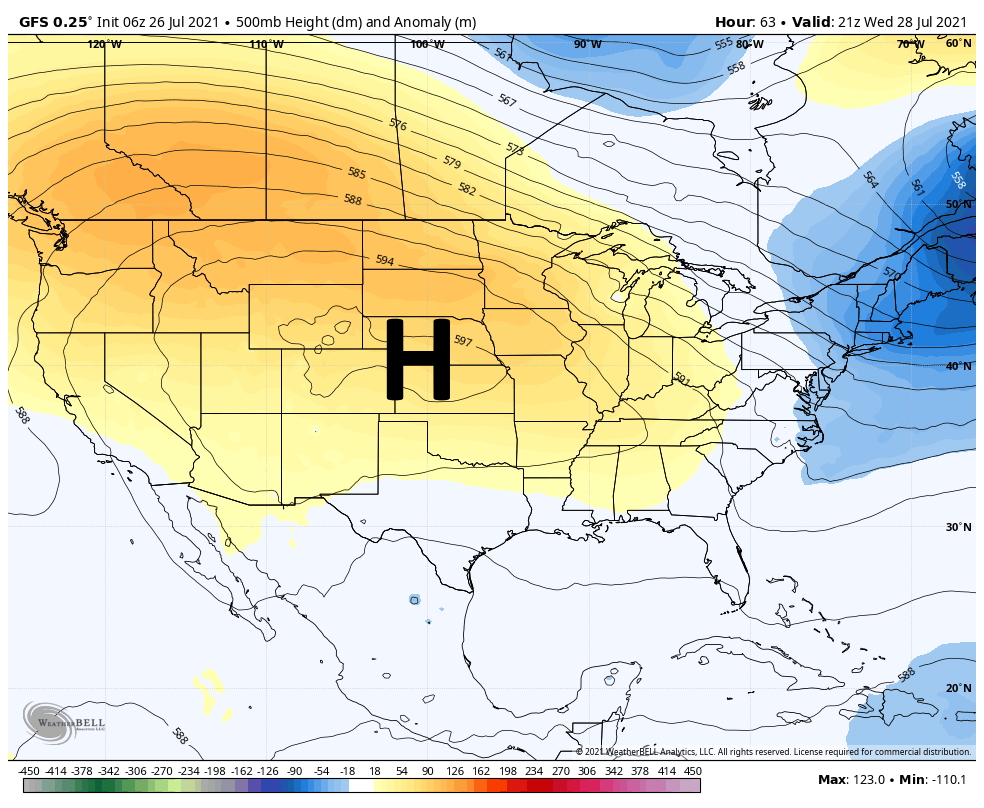 Saturday and Sunday
For now we expect high pressure to build more directly over the region this weekend, which should reduce rain chances. For now, therefore, our expectation is highs in the upper 90s with mostly sunny skies. Since Sunday is the first day of August, that seems appropriate.
Tropics
Overall, the Atlantic tropics remain quiet. A system near the coast of Georgia is increasingly less likely to develop, and across the rest of the Atlantic basin the chance of something else forming this week is low. Matt will have more in a tropics overview tomorrow, but the news for now is favorable. We have about two more months in which we need to watch things closely.