The forecast for the week ahead is pretty straightforward and locked in, so we're not going to take up too much of your time this morning. Expect lots of sunny skies and somewhat drier air through about Saturday, after which the onshore flow returns. Some slight rain chances return late Sunday or Monday.
Tuesday
Some readers have groused that this isn't much of a front, and I'm here to tell you there's a reason why we characterized it as a weak one. The truth is, we're mostly just seeing a northerly flow rather an abundance of colder air. Nevertheless this flow will have a salutary effect on our humidity levels for awhile. Today should be the driest day, with dewpoints dropping into the 50s, and accordingly I think Tuesday night and Wednesday morning will see the lowest temperatures for the week. Highs today should be in the mid- to upper-80s, with lows tonight dropping to about 60 degrees for inland areas, and low 70s right along the coast.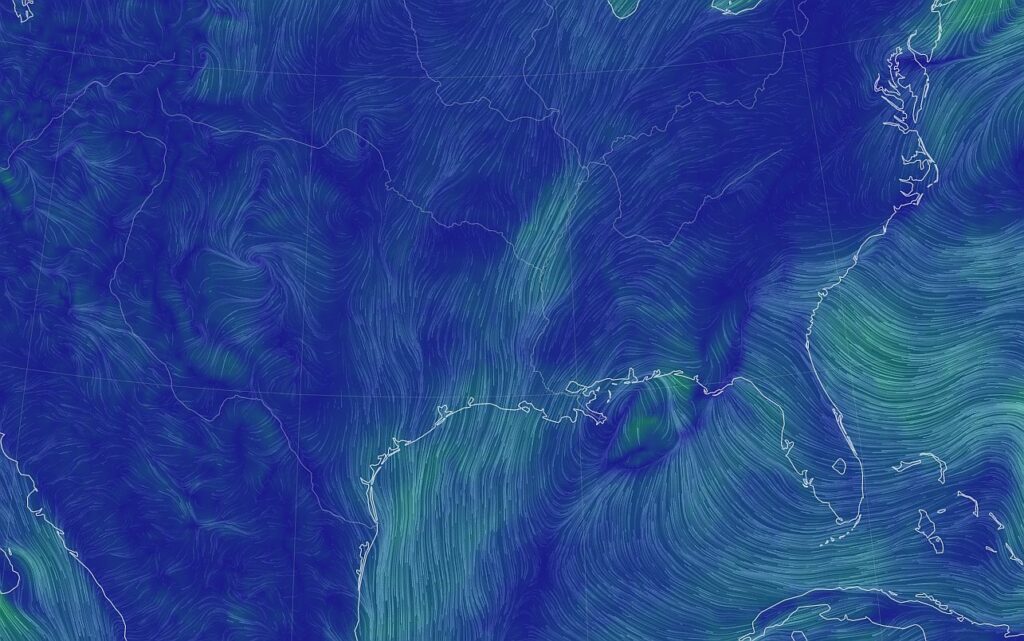 Wednesday, Thursday, and Friday
Rinse and repeat. These will be sunny days, with highs in the upper 80s and lows in the 60s for most. The air will not be super dry, but it won't be sultry and humid either. Take what you can get in early October, I say.
Saturday and Sunday
Saturday should more or less see a continuation of the weather we see most of this week, albeit with slightly rising humidity levels. Sunday should feel more like "Houston," as the onshore flow resumes, and dewpoints start to climb toward 70 degrees. Highs this weekend will be in the upper 80s to 90 degrees, with mostly sunny skies. A slight chance of showers returns Sunday night.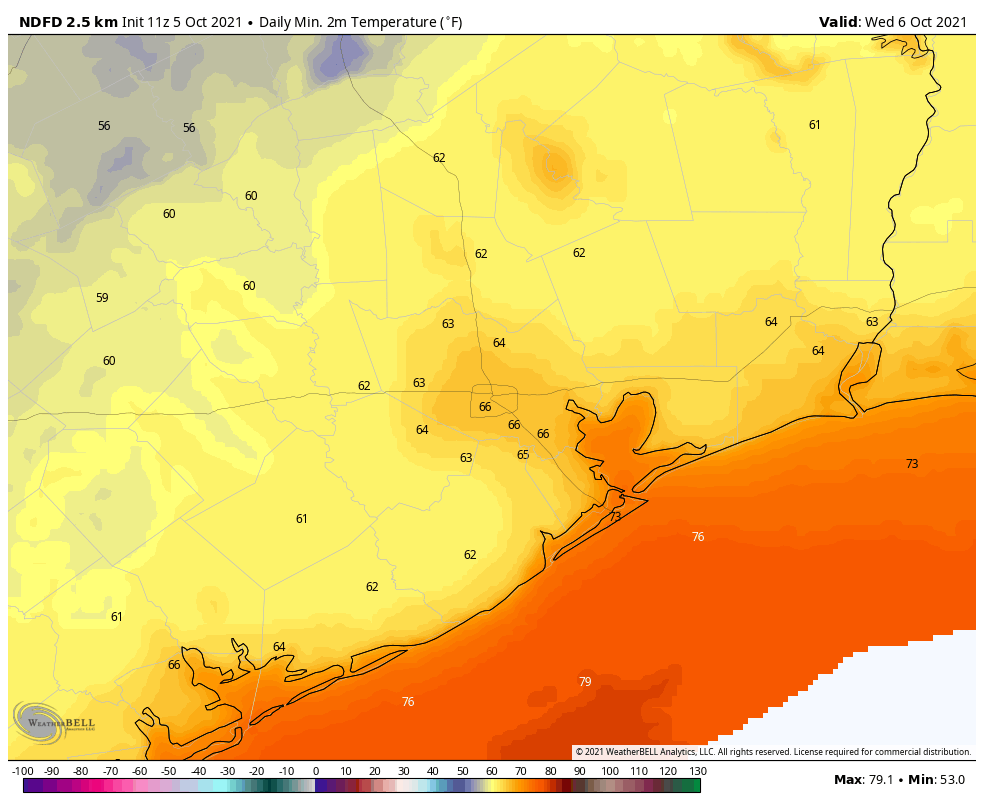 Next week and beyond
Most of next week looks warm, with highs near 90 degrees, but right now there's no real signal in the models for too much in the way of rainfall. When is the next real cold front coming to Houston, you might ask? Right now there's a pretty decent signal in both the European and GFS ensembles for something about 12 days from now, circa October 17. But that's a long, long, long way out for us to have any confidence in the model forecasts. So we'll just have to wait and see.