Good afternoon, all. I just wanted to jump in with an update because we're continuing to receive a lot of questions about the tropical system that's forming in the southeastern Caribbean Sea. I'll put the bottom line right up top: While there remains a lot of uncertainty about this tropical system and its eventual fate, in very few of those circumstances does the storm wind up directly impacting Texas. So while we need to be watchful, we certainly should not be worried. After all, we're planning a Fall Day celebration on Sunday, October 2, and we feel good about that despite this tropical mischief.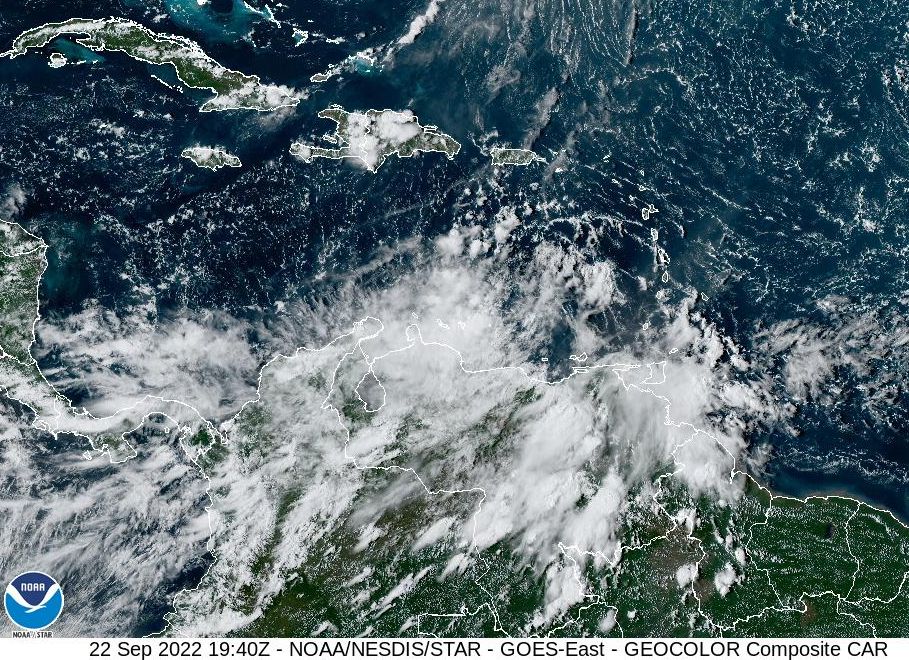 As of this afternoon, despite being afflicted by wind shear in the wake of Hurricane Fiona, the area of investigation, or Invest 98L, is moving toward more favorable conditions. A tropical depression or storm is likely to form in the next day or two, and then by late Sunday or Monday it should reach the northern or northwestern Caribbean Sea. All well and good until then, but after that is when the uncertainty kicks in. This uncertainty should diminish during the next couple of days, with the formation of a center, and hurricane hunter data. So bear with us for a little while until the forecast comes into better focus.
Three scenarios
With that said we are starting to seem some trends and I think there are three major outcomes. The most likely scenario is that Invest 98L gets pulled to the north, into the eastern Gulf of Mexico or across the Florida peninsula during the Tuesday or Wednesday time frame of next week. It could be a fairly strong hurricane at this point, or interactions with Cuba could hamper its organization. The European model is fully on board with this idea: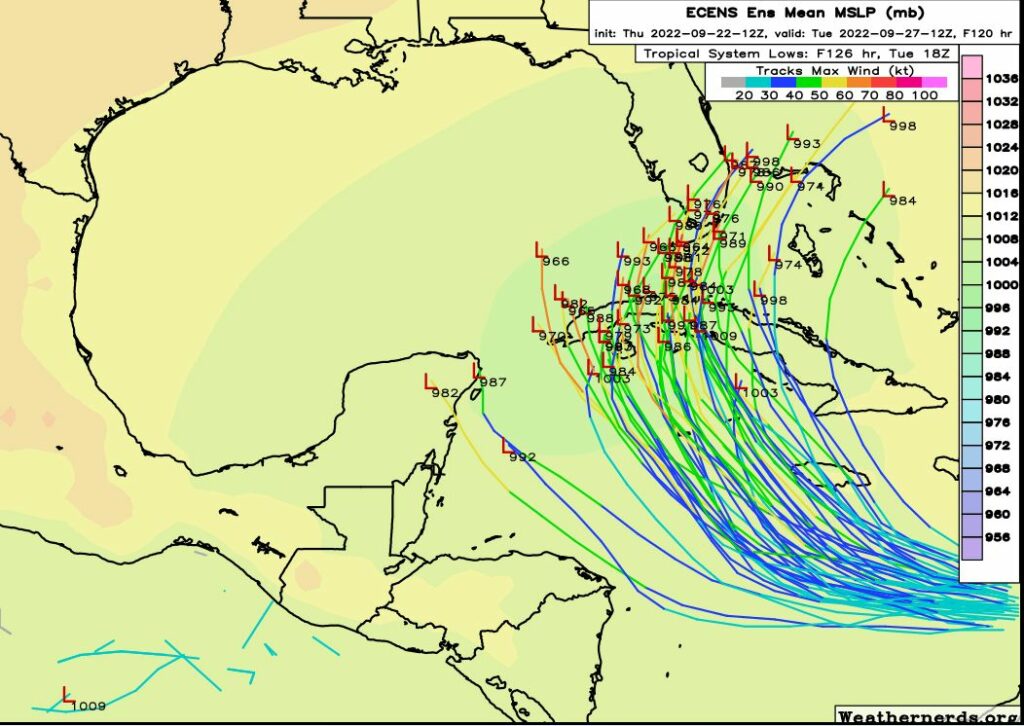 If the storm misses this opportunity to turn northward, into a trough along the US East Coast, it could continue tracking northwest into the central Gulf of Mexico. At that point it probably would move northward, toward the coastal areas of Louisiana, Mississippi, Alabama, or the Florida Panhandle. This is probably the second-most likely scenario.
Finally, a third possibility is that the system remains fairly weak and continues tracking west, into the Yucatan Peninsula, across the Bay of Campeche, and into the Mexico mainland. In this scenario the storm would probably remain south of Texas.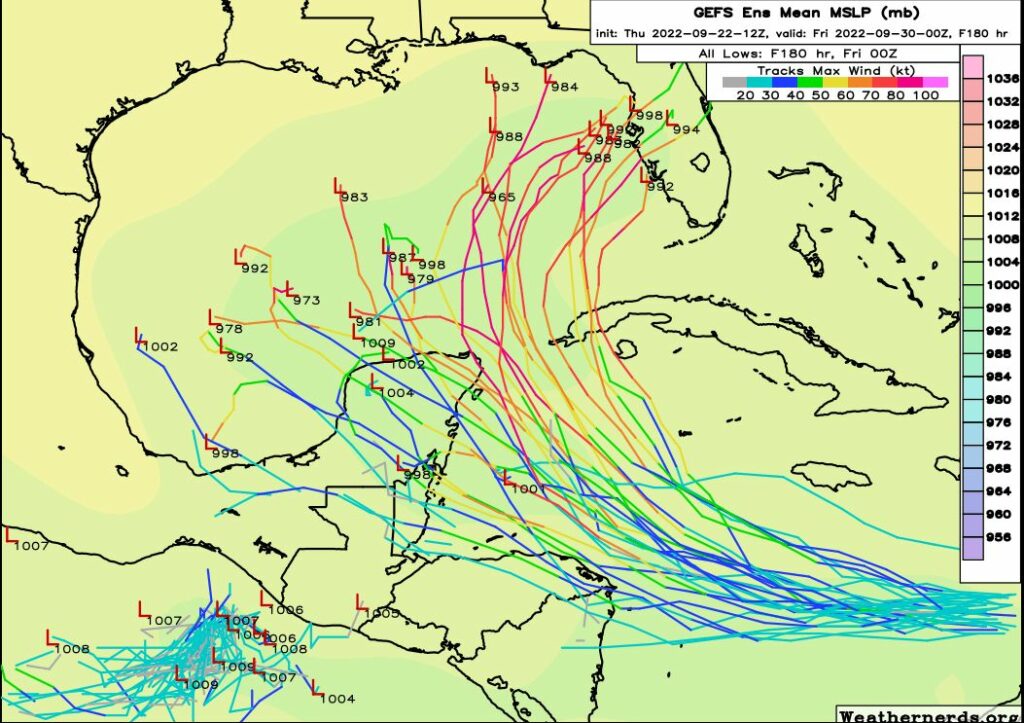 There are some freak scenarios in which Invest 98L could find its way to Texas as a hurricane, but at this point they are unlikely, and again, probably not worth losing too much sleep about. Regardless, we're going to remain on top of the situation and Matt will have a comprehensive update on 98L, and our forthcoming front, on Friday morning. I'm starting to get excited about the dry air on the way to Houston.