A few days ago we anticipated that the worst of the rains would hit Houston this weekend. However, that no longer is likely to be the case as the biggest threat has begun to shift east of the Houston metro area over Louisiana. Nevertheless, we are going to maintain our Stage 1 flood alert through Sunday, as it will still be possible for localized areas to see heavy rainfall and some brief street flooding this weekend. But to be clear, most of the Houston region will not experience this.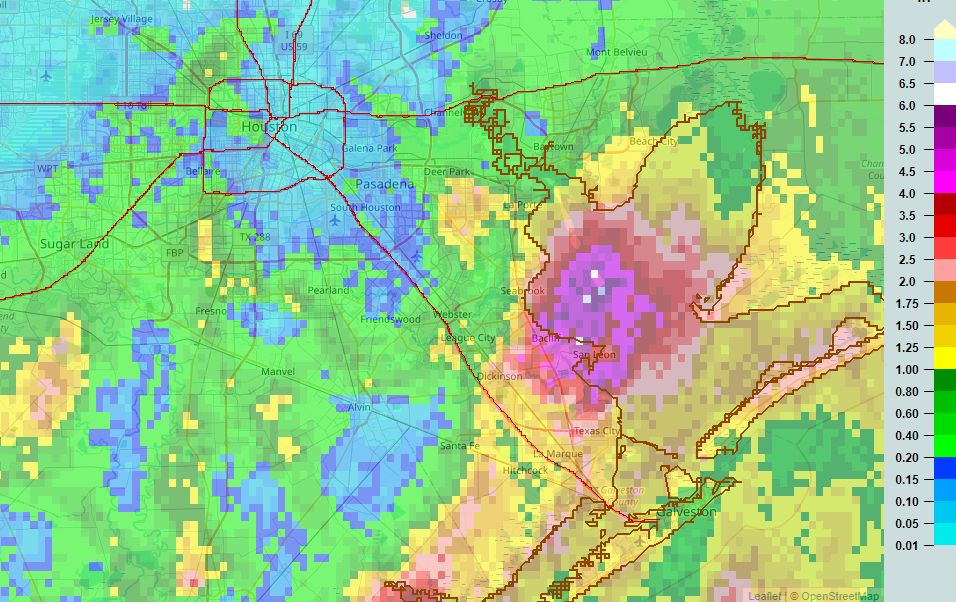 Friday offers a case in point. Whereas most of Houston saw a few drops or perhaps one-tenth of an inch of rain, communities such as Bacliff, San Leon, and Kemah right along the west side of Galveston Bay saw 6 inches or more, which quickly flooded streets and even a few homes. There is the potential for this kind of isolated storm again today. It's the classic Houston situation, you know? Some areas will see sunshine and dry roads, and a few miles away storms may be training.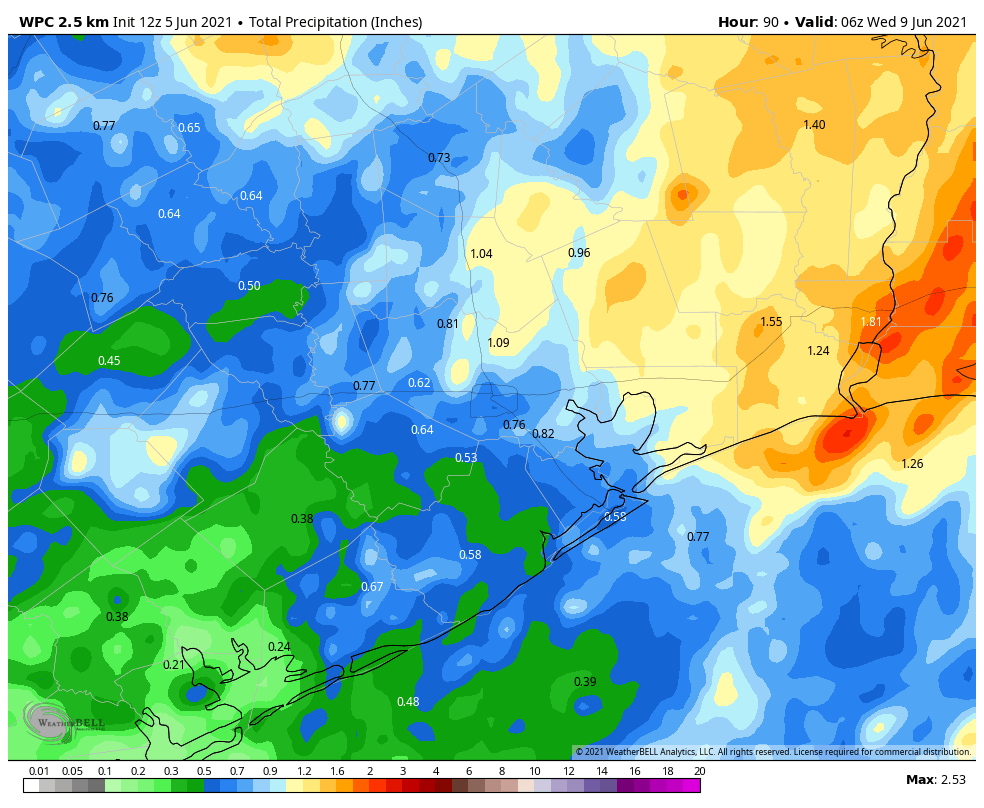 The bottom line is that you should keep an umbrella handy this weekend. Rain chances are fairly high across the region, although we expect most of you to receive 1 inch or less through Sunday. We're increasingly confident the heavy rainfall threat will end by Sunday evening, after which we'll transition to a more summer-like pattern. Unless this forecast changes dramatically, we'll see you on Monday morning.