Unsettled weather is going to be the story of the next several days. We have a lot to discuss, so let's break it down.
Today & Weekend
No big issues for Friday, as we'll see clouds thicken and seasonably cool temperatures. There could be a sprinkle later today, but steadier light rain won't begin to break out until probably after Midnight. Rain may become steady to heavy at times on Saturday morning. Here's the good news though: Rain will likely end early to mid afternoon Saturday, and the bulk of New Year's Eve night will be dry. If you have outdoor plans, don't cancel them, but I encourage you to follow the forecast just to be safe.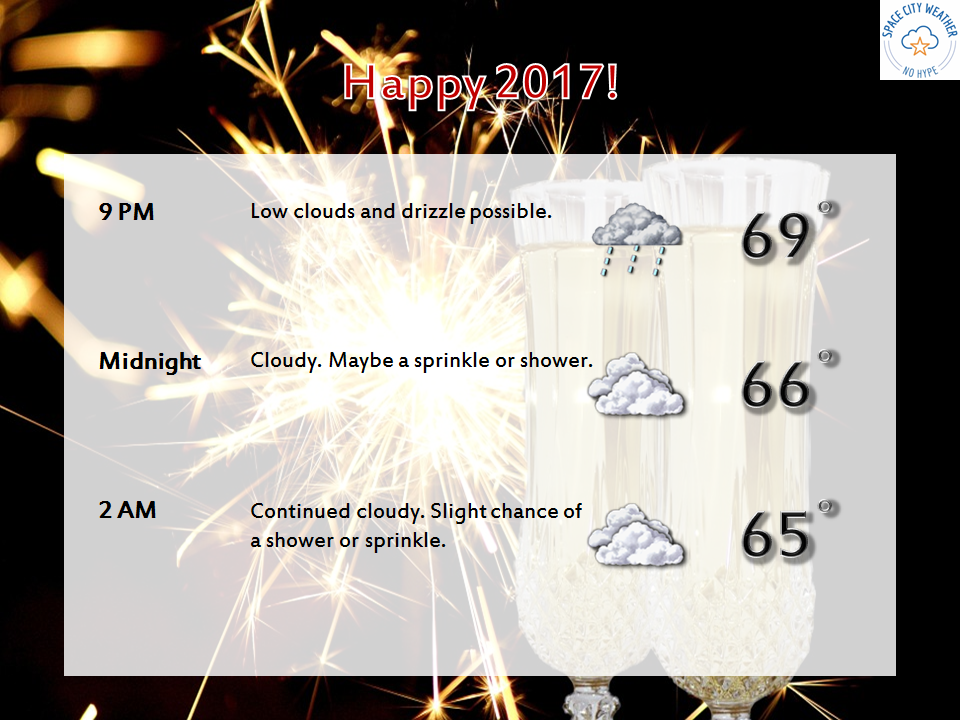 While there will continue to be a slight chance of showers Sunday, I think the majority of the day will be dry. It will continue to be mild, with temps in the 70s.
For Monday, the weather gets a little more interesting. A vigorous upper level disturbance will arrive, bringing renewed showers and thunderstorms. There are a lot of details that are TBD with this one, but it could potentially produce some strong to severe thunderstorms, especially north of I-10. We'll keep you posted if this becomes more than just a "potential."