Houston will enjoy another day or two of sunny weather before cloudier and rainier conditions return to the metro area for awhile. The rain chances will peak this weekend, but gray skies will probably remain until next Wednesday or Thursday. So soak up some rays today, if you can.
Thursday
Temperatures have generally fallen into the upper 30s this morning, with light northerly winds. We will see plenty of sunshine today, and this will allow highs to climb into the upper 50s. Low temperatures tonight may be a degree or two colder than Wednesday night, as winds become calm and there is little mixing.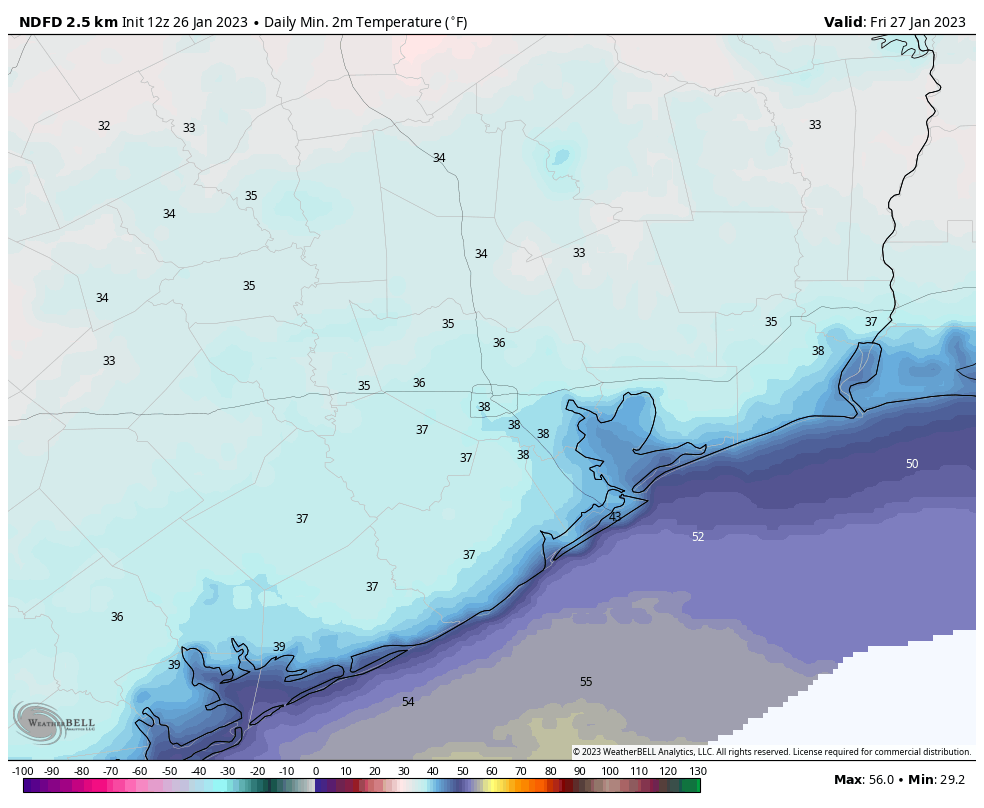 Friday
Skies will be partly to mostly sunny, but as high pressure slides east we will start to see a southeasterly breeze. This will introduce a few clouds, and moderate temperatures. Lows will only fall into the low 50s on Friday night.
Saturday
Our pattern turns more complex by the weekend, with a southerly flow and more disturbed atmosphere. Skies will be cloudy on Saturday, and some light, fast moving showers will be possible. With the southerly flow the air will turn a bit more muggy, and highs will climb into the low 70s. Rain chances start to perk up during the evening hours, and I expect fairly widespread showers after midnight, into Sunday morning. If you have late night plans, prepare to dodge showers.
Sunday
Rain chances will probably start to diminish by Sunday morning, but the potential for showers will remain through much of the day on Sunday. Overall, I expect on the order of 0.5 to 1.5 inch of rain this weekend. That's not a huge concern, flood-wise, but it will be a nuisance. Highs on Sunday should reach the low- to mid-70s, with continued cloudy skies, before a weak front drops most of the area into the 50s on Sunday night.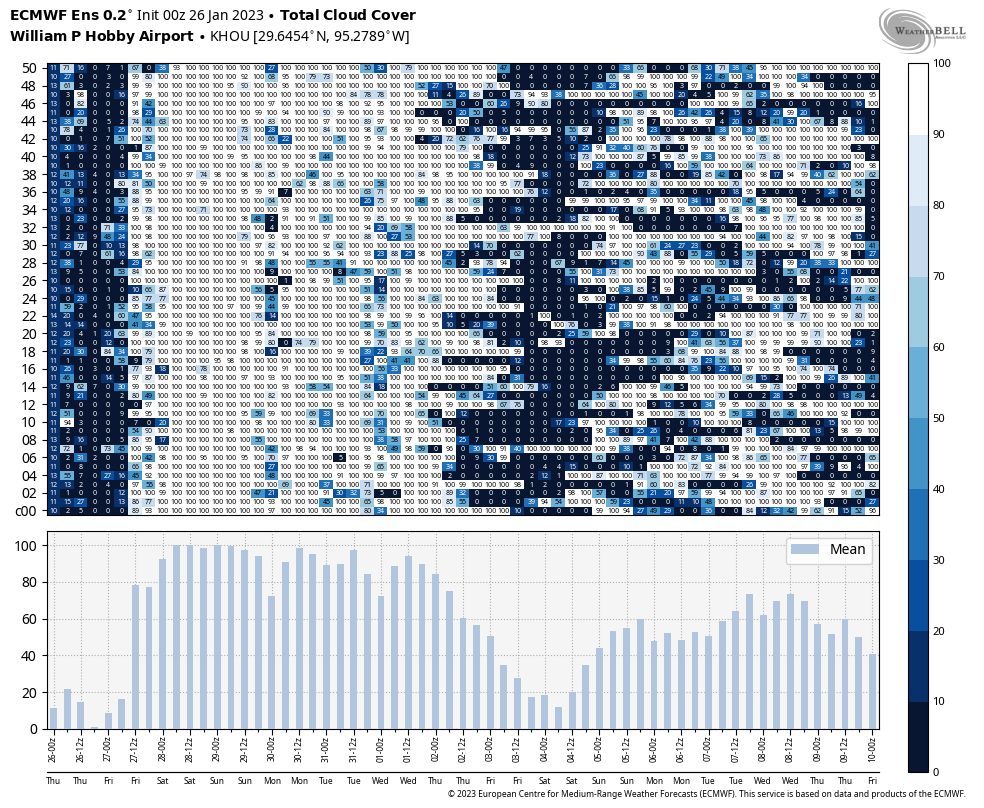 Next week
Sunday's front will be short lived. Accordingly, we'll see chances for (mostly) light rain through the first three days of next week, along with gray skies and warm temperatures in the 70s. The pattern finally starts to change some time on Wednesday, when the next front arrives and may act to clear out our skies. I think we're probably looking at a few days with highs in the 50s and lows in the 40s, but this far out the details are fairly blurry. We should start to see at least some sunshine again by next Thursday or so.