It's a cool, gusty morning but the rains have finally ended.
LAST WEEKEND
Houston was a soggy mess, but for a region that generally received 6 to 11 inches of rain we came through the event remarkably well.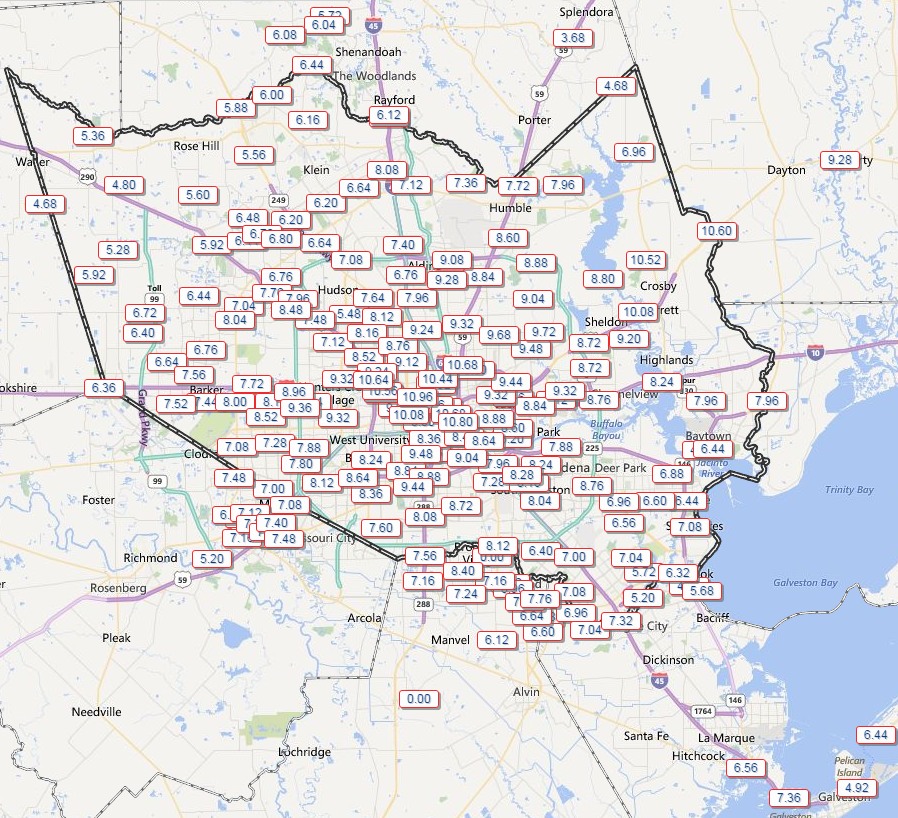 A combination of dry soils and relatively moderate rainfall rates, especially at the beginning of things on Saturday, helped the city's bayous cope with all that rain quite well.
Although Sunday was not particularly hazardous after the early morning hours, it was nonetheless quite an unpleasant day with strong winds and steady rains. This image, which shows the immensity of Hurricane Patricia's remnants stretching from Oaxaca, Mexico to Memphis, Tenn., shows why.
It was a huge storm, with huge winds, and now fortunately it's gone.
TODAY
We're going to be windy and cool today.
Winds are gusting into the 20s this morning across the region, but those levels should fall off through the day. We'll remain mostly to partly cloudy, and as cooler air flows into the region highs should stay in the 70s.
THREE DAYS
Tuesday, Wednesday and Thursday should be great fall days as we bask in drier, cooler air. Expect highs around 80, lows in the low 60s, with lots of sunshine.
This will allow the region to dry out, and good thing too because more rain is coming for this weekend.
AHEAD
By later on Friday an upper level low pressure system — or "trough" because of how it looks on maps of the mid-levels of the atmosphere — will approach Texas from New Mexico. This system will create conditions that pull moisture from the Gulf of Mexico into the state, as well as allowing air at the surface to rise.
That's a recipe for rain, especially on Saturday, Saturday night, and Sunday. How much? Way too early to say for sure, but it's a good bet there will be some amount of precipitation on Halloween day or night, and potentially several inches. I'll be watching this closely as I know a lot of people, my family included, have outdoor plans for the Halloween weekend.
Posted at 6:50 a.m. on Monday