The excessive heat warning is back for most inland counties in the Houston area, including Houston-proper, with high temperatures expected firmly above 100 degrees. Yesterday was 101 at both Bush and Hobby, but yesterday was also notable in that the 83 degree low temperature at IAH matched our warmest low of 2023 and ties with 10 other dates for the second warmest low temperature on record there.
Additionally, Eric noted that yesterday would be a bit breezier, and it was. I was out on the east side of the region for work, and I have to tell you, those onshore winds were ripping. Hopefully that provided a little relief in spots. With high pressure sitting over us, and a stalled out front across the Red River, we actually are ending up in a situation that's a little reminiscent of springtime, albeit with August temperatures. Low pressure formed over northwest Texas, and the gradient (or difference in pressure) between that low pressure and surface high pressure off to our south and east has led to windier conditions than we've seen in some time.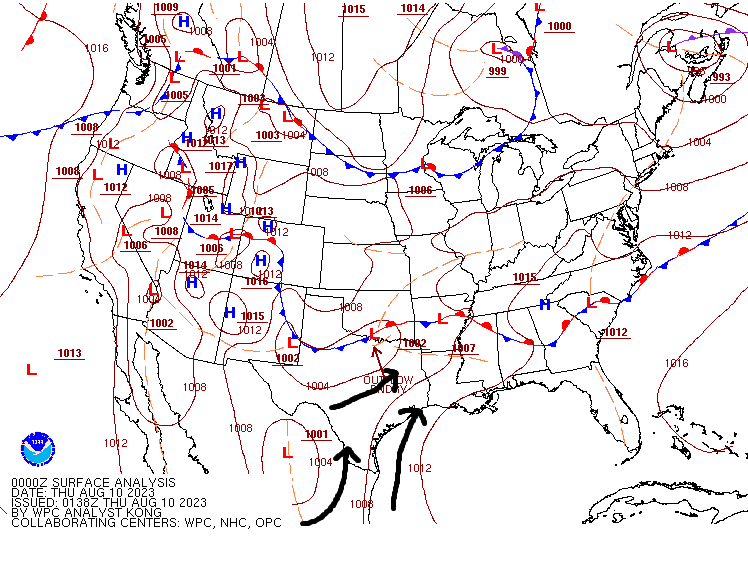 For Bush Airport, yesterday was the windiest day (based on average wind speed) since May 12th!
Factor in winds and drought and dry air during the afternoons, and we continue to have a high risk of wildfires across a large chunk of Texas, including the Houston area. We've seen some sudden and erratic fire behavior at times from new starts in central Texas as well as in Louisiana. Today's fire outlook from the Texas A&M Forest Service continues to show high or very high risk of wildfires in the northern half of the Houston metro area. Please use extreme caution across the entire area. The last time it was this windy in the area, the soil had a good deal of moisture. Things have really dried out since.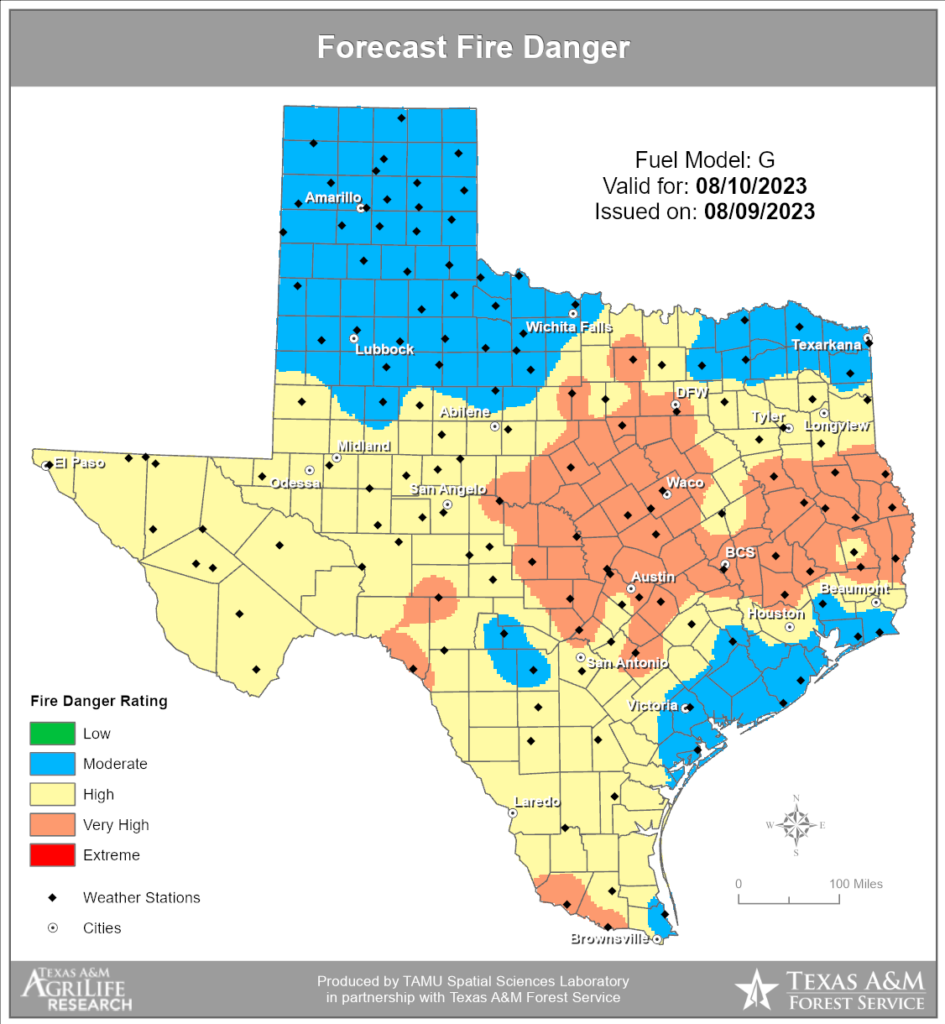 As far as the weather goes, it remains a pretty easy forecast.
Today and Friday
Sunny, hot, and breezy with highs in the low-100s and lows in the low-80s.
Saturday and Sunday
Sunny, hot, and breezy at times, with highs in the low-100s and lows in the low-80s.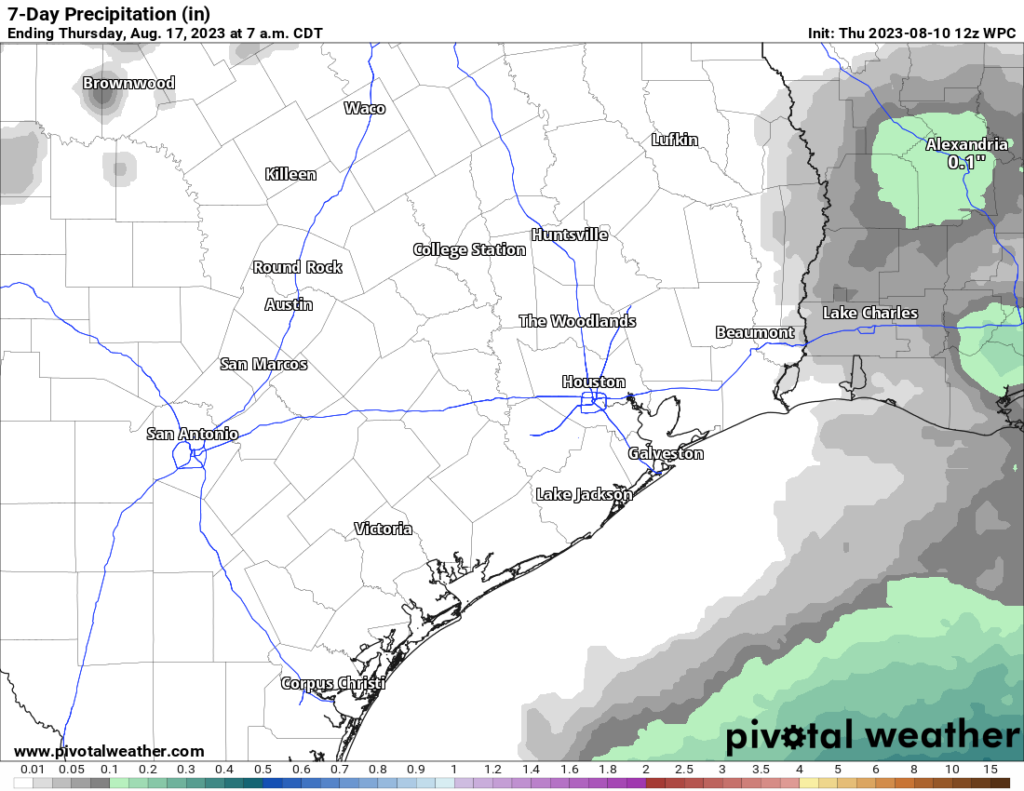 Monday and Tuesday
Sunny and hot, with highs in the low-100s and lows near 80 degrees.
There is nothing in our models right now that makes us optimistic for a change in our pattern over the next 7 to 10 days. The good news is that one day it will change. We just can't tell you what day right now.
In all seriousness, please take it easy and check on vulnerable friends and family. And once again, please use caution with respect to fire danger. Wildfire risk has not been to this level of seriousness in these parts of Texas since 2011.