After a frenetic start to the 2021 Atlantic hurricane season, we're settling down into a bit of a quiet period, and I am sure no one is complaining. Last week saw Elsa, which was the earliest "E" storm on record. We've already fallen off 2020's insane pace however, as Fay formed on July 9th last year. Gonzalo did not form until the 22nd of July, indicating that we had a bit of a lull last year too.
Tropical outlook in a sentence
The next 7 to 10 days are not currently expected to produce any organized tropical systems of note anywhere in the Atlantic Basin.
So what's next?
I thought I would keep this post fairly brief this week. Looking at satellite across the Atlantic, there just isn't much happening right now.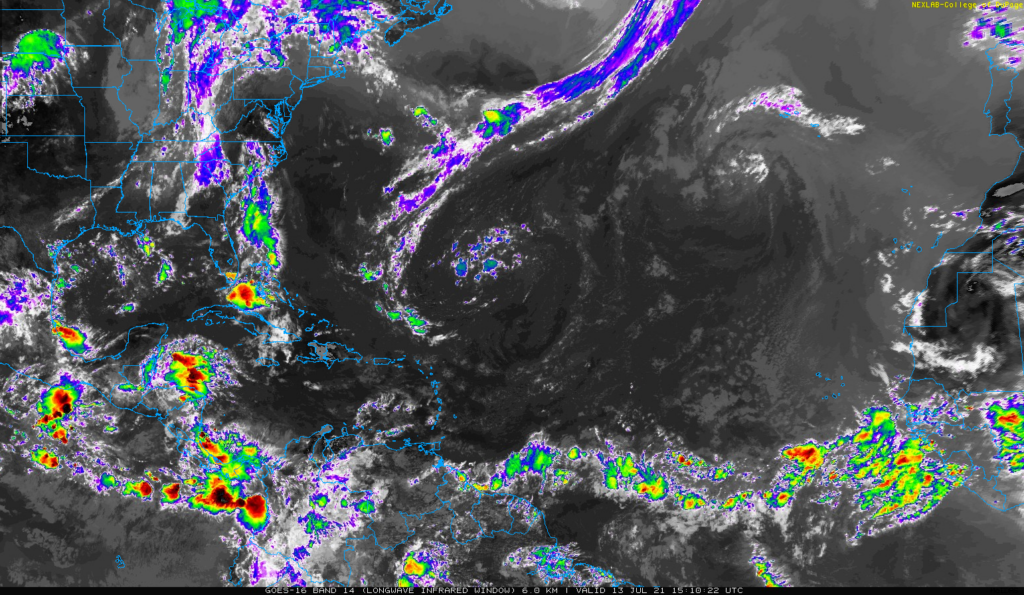 The National Hurricane Center is tagging that one system off the coast of New Jersey for a 10 percent chance of development, but, yeah. Moving on.
In addition to a lack of any beefy tropical waves, the Atlantic basin is choked in dust at the moment. Dust doesn't prevent tropical systems from forming, but it does indicate the presence of drier air, which usually inhibits storms.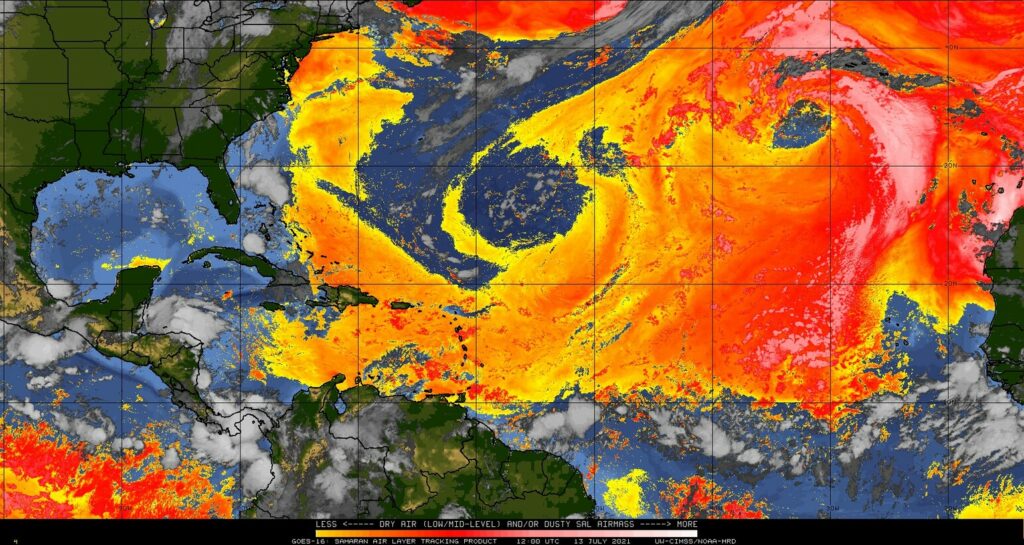 We are basically in peak dust season now, as is typical, so this is not terribly surprising.
On top of all that, if you look out in fantasyland on the GFS or European models and ensembles, you can't even scrounge up some make-believe activity. Even the usually turbocharged Canadian ensemble only has one or two members showing minimal systems in the Atlantic over the next 2 weeks. So it's quiet, and model agreement is strong for that. Without going into too much detail here, this is true for good reason: The background environment over the Gulf, Caribbean, and Atlantic is not favorable for tropical development right now or over the next 10-plus days. What is happening in the background is helping to "suppress" thunderstorm development a bit. That doesn't mean something can't spin up, but the overall base state of things right now is hostile toward tropical systems, which is good news for all of us.
This may change in the final days of July and first few days of August, so I do expect we'll have something to talk about when you see this post on July 27th (due to schedules we won't be posting next Tuesday). But there is no sign of anything right now.
Where activity is busy is in the Eastern Pacific. There are two areas of high probability development over the next 5 days, and there may be more to follow beyond that.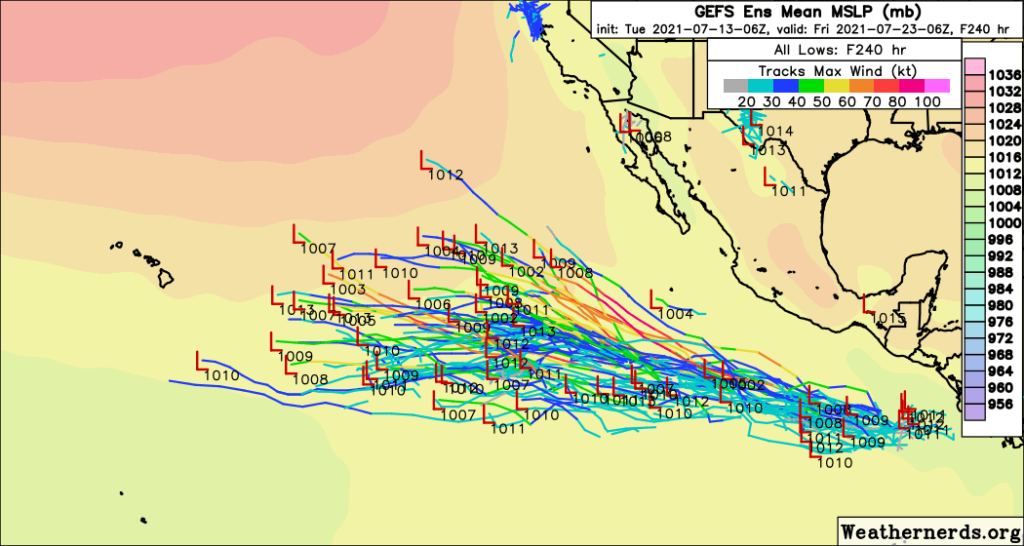 Everything is currently projected to head out into the open ocean, away from Mexico, and not reach Hawaii so that is also good news.
That'll do it for this week. Hopefully our next tropical post is equally quiet!