Houston officially clocked in at 97° on Thursday, registering our hottest day since way back on July 29th, when we hit the century mark. So, yeah, summer is back in style. And it's not going to be in any hurry to let go.
Today & Weekend
We're gradually settled back in to a typical late summer pattern of high heat, high humidity, and at least a handful of showers and storms each afternoon. For today, a Heat Advisory has been issued for the Houston metro area, Galveston, and College Station. Heat index values near 110° at times will be possible this afternoon. Actual temperatures today will top off in the mid or upper-90s.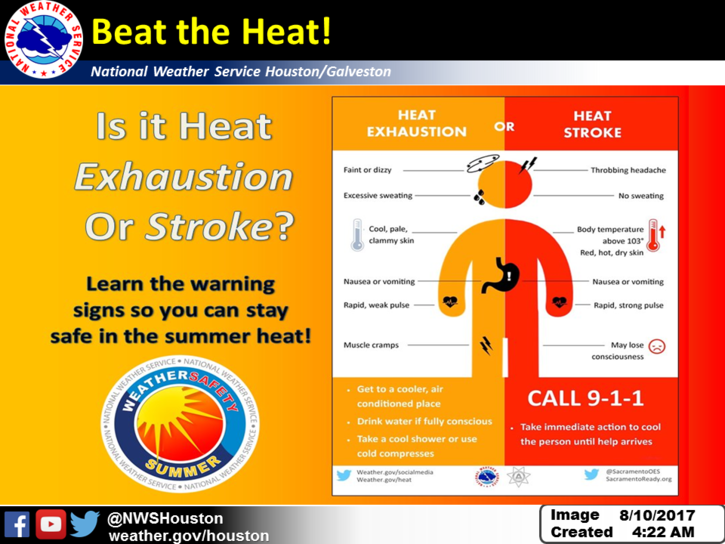 Meanwhile, as showers and storms go, it appears today will see the highest coverage this weekend, which is to say it will be fairly similar to how Thursday ended up. Expect scattered noisy storms by mid-afternoon spreading inland from the south and east. Some folks see nothing, others may see an inch or two in some downpours. No serious trouble is expected. On the whole, we'll call it about a 30 percent chance of storms today.
The going forecast for Saturday and Sunday is mainly sunny and dry. That said, in my experience, I wouldn't be entirely floored if storm coverage is a bit higher than expected. I'm not talking a washout or anything, but I am talking about keeping an umbrella handy, just in case. We're not in a strong, stable dry and hot pattern just yet. So there's still enough opportunities for some storms to pop up. And I think it's at least worth a mention.
Temperatures will top off in the mid-90s this weekend as well. While heat indices may be a bit lower Saturday and Sunday than we'll see today, it will still get uncomfortable at times. Be sure to drink plenty of water and take it slow outdoors.

Next Week
It's kind of a rinse and repeat pattern for the most part, with similar weather each day: Sun, clouds, hot temps, and a slight chance of showers or storms.
The chance of storms will wax and wane, contingent on exactly where and when high pressure sets up. Most disturbances that will help trigger storms should stay to our south after Tuesday or Wednesday. For Monday through Wednesday though, expect a handful of afternoon storms each day. It will remain hot, though temperatures could be a degree or two cooler than this weekend. I do expect that we'll heat back up heading toward next weekend (mid or upper 90s risk?) with very low storm chances. More on the day by day as we get closer.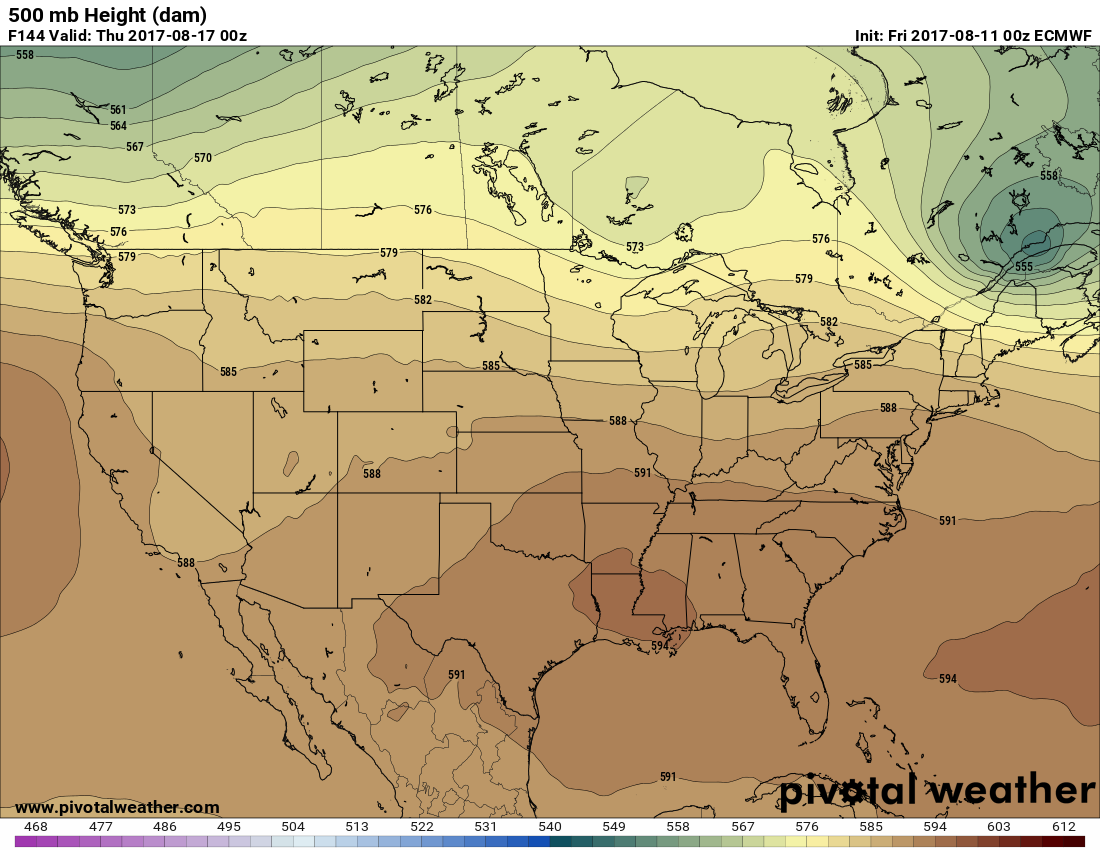 The tropics look quiet for the time being. There are some hints at an uptick in activity about 10 to 12 days from now, but other than vague model scenarios, there's not much more to say at this point. We'll keep an eye on it as we have all summer, but it's mid-August, so we should expect more tropics noise now.
Posted at 6:45 AM Friday by Matt