Temperatures briefly reached the upper 60s this morning in parts of Houston, but what is more noticeable is the drier air. These pleasant conditions for June will continue for a few more days before more typical humidity returns to the area.
Thursday and Friday
Warm and sunny. With drier air and a northeasterly flow, we can expect highs in the low 90s, and overnight lows around 70 degrees. Again, the drier air should allow for more pleasant mornings and evenings. Contrast that to 16 years ago today, when Tropical Storm Allison returned to Houston on the night of the 8th and morning of the 8th, and deluged Houston.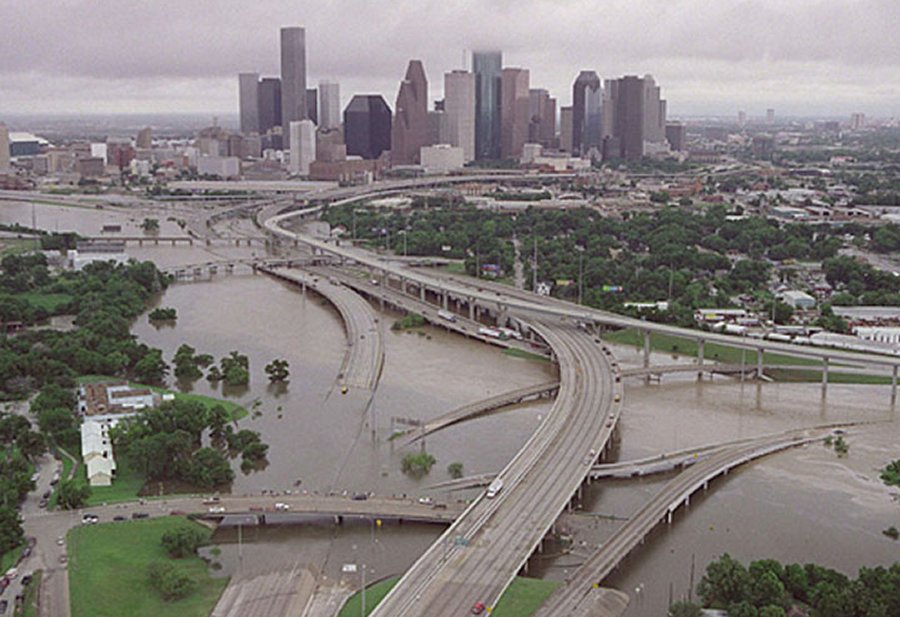 Saturday and Sunday
We'll remain mostly sunny, with highs around 90 degrees, but I expect humidity levels to begin rising again as winds shift out of the south. By Sunday this may allow for a few scattered showers to form during the afternoon hours, but for the most part we're going to remain dry.
Monday
As an upper-level system moves into the area, we're going to see some decent rain chances on Monday, but I'm not expecting anything extreme. Most likely a good chunk of the Houston area will see a few tenths of an inch of rain, while others see dark skies but no rain. More cloudy skies could limit highs to the upper 80s.
Tuesday and beyond
High pressure settles over the area, likely bringing high temperatures back into the lower 90s, and keeping lows warm in the mid-70s. This is what June in Houston often feels like in June, rather than the dry days we're seeing now.
Posted at 7:30am CT on Thursday by Eric