Good morning. If you like sunshine, and less humidity, be sure and step outside today to soak some of it up. As we'll discuss in this post, the region faces several days of partly- to mostly- to completely cloudy weather before conditions truly clear out again. Clouds will come first, and then rain later this week, likely peaking in intensity and coverage on Saturday with a decent soaking for most of the region.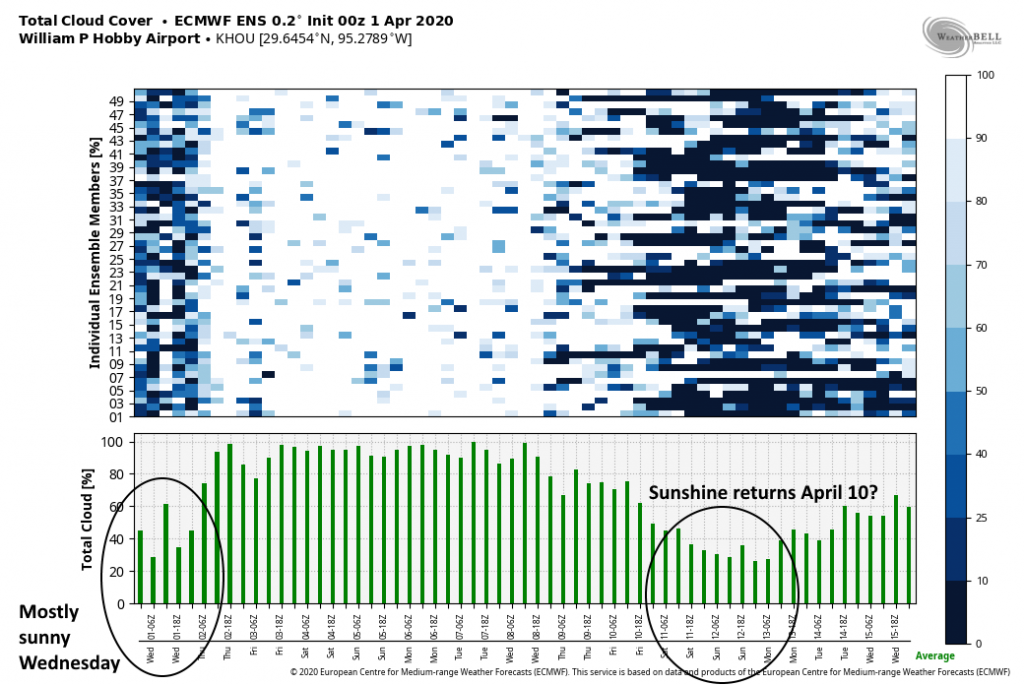 Wednesday
Conditions are clear and cool across Houston this morning, with temperatures ranging from the upper 40s near Conroe down to around 60 degrees right along the coast. These will likely be Houston's coolest temperatures for the next 10 days as a warmer pattern begins to return later today with onshore winds. Still, this will be an exceptional spring day, with highs in the mid-70s and partly to mostly sunny skies. Low temperatures Wednesday night will be 5 to 10 degrees warmer than Tuesday night.
Thursday
The region's pattern change really kicks in on Thursday as southerly winds get blowing, gusting up to 20 mph. We can expect partly to mostly cloudy skies, with highs in the upper 70s. Some light, scattered rain showers will be possible with the moisture return, but don't expect anything heavy, or to last too long. Lows Thursday night will begin to feel more sticky, dropping only into the upper 60s.

Friday
Another warm day with mostly cloudy skies and a high temperature of around 80 degrees. We should see rain chances in the 40 percent range, but most of the action should remain to the west of Houston, over Central Texas, as a cold front pushes through the state. This is reflected by NOAA's warning for the potential of severe weather on Friday. For Houston, expect more sedate, scattered showers, and another warm night.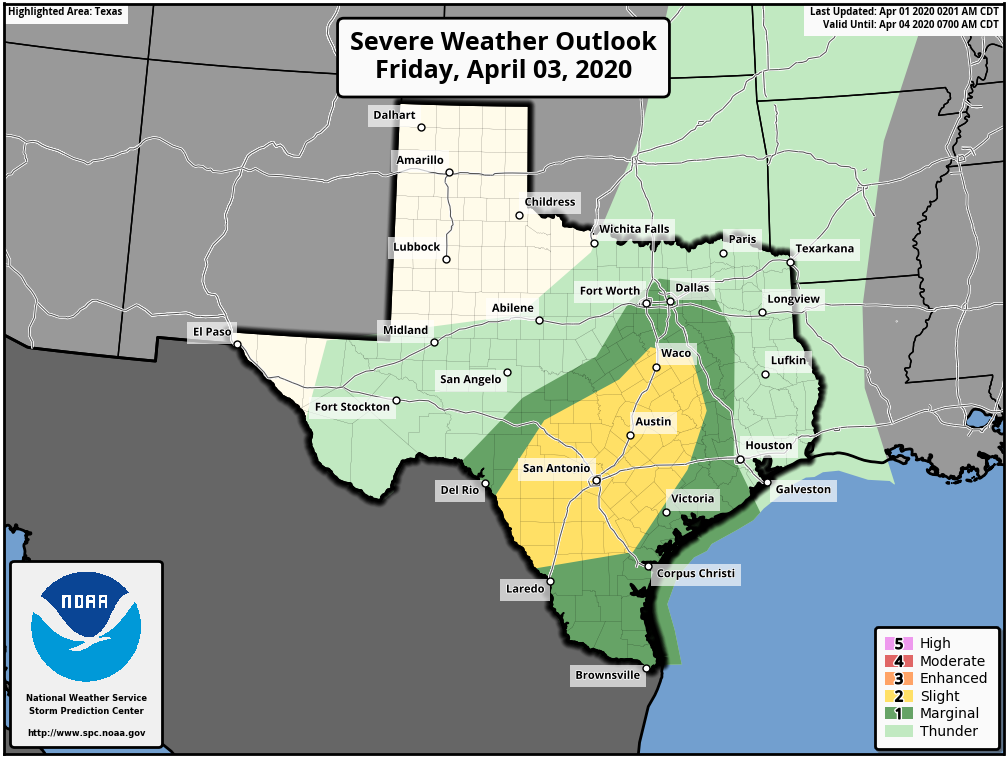 Saturday
As the aforementioned front approaches Houston and stalls out, the region will see a very healthy chance of rainfall. In terms of accumulation, I still think most of the area will see 0.5 to 2 inches of rain, with the potential for greater totals north and west of the metro area. In terms of timing the potential for heavier rainfall will probably be greatest early Saturday into the afternoon hours, with storms ebbing during the afternoon or evening. Highs Saturday will be in the upper 70s.
Sunday
Rain chances remain in the ballpark of 40 percent, but totals should back off considerably. Highs will be around 80 degrees under mostly cloudy skies.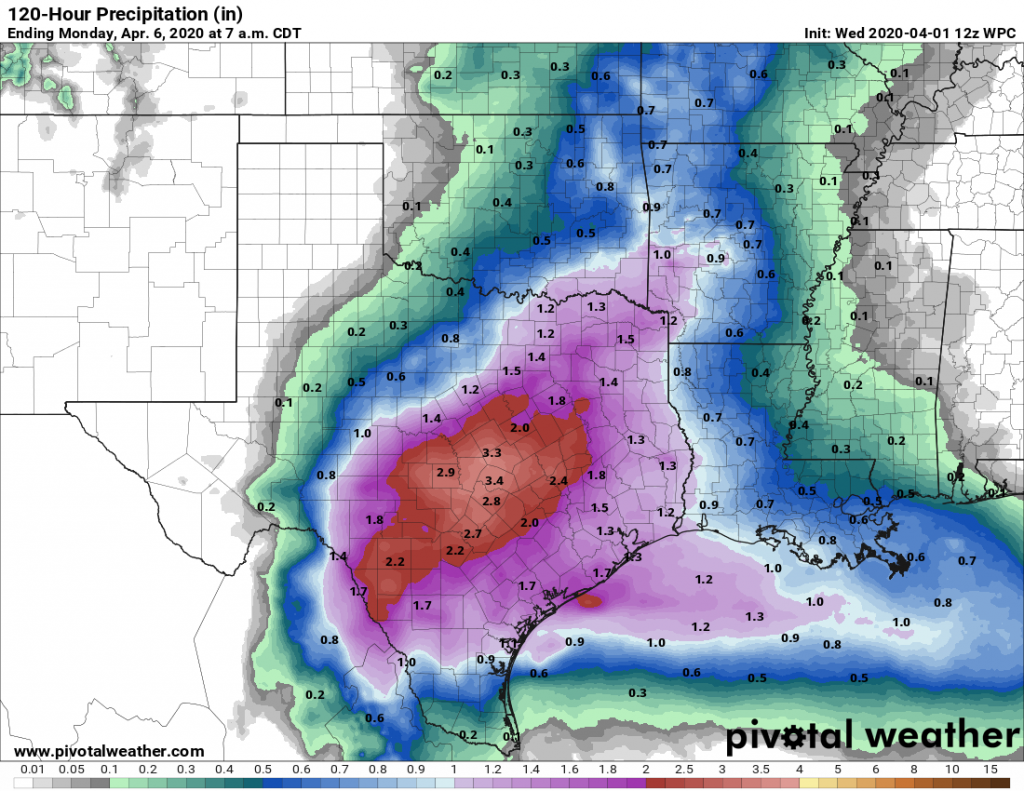 Next week
Most of next week looks warm and gray, with only slight to moderate rain chances. Highs will be in the 80s with correspondingly warm nights likely in the 70s. With some luck we'll get a front around Thursday of next week to bring some sunshine and drier air for the weekend of April 11—but that's pretty deep into our crystal ball so overall confidence is low.