I hope everyone had a wonderful Thanksgiving! If you choose not to burn calories fighting shoppers today, you'll have clouds and humidity to contend with in and around the Houston area.
TODAY
I've been apt to describe this weather pattern as "obnoxious," because it is. It's a lot of clouds, a lot of humidity, tricky temperatures, and some light rain. It makes forecasting and planning for each day a little annoying. Anyway, today will be similar to Thanksgiving: Warm, humid, cloudy, and a few showers around (nothing major).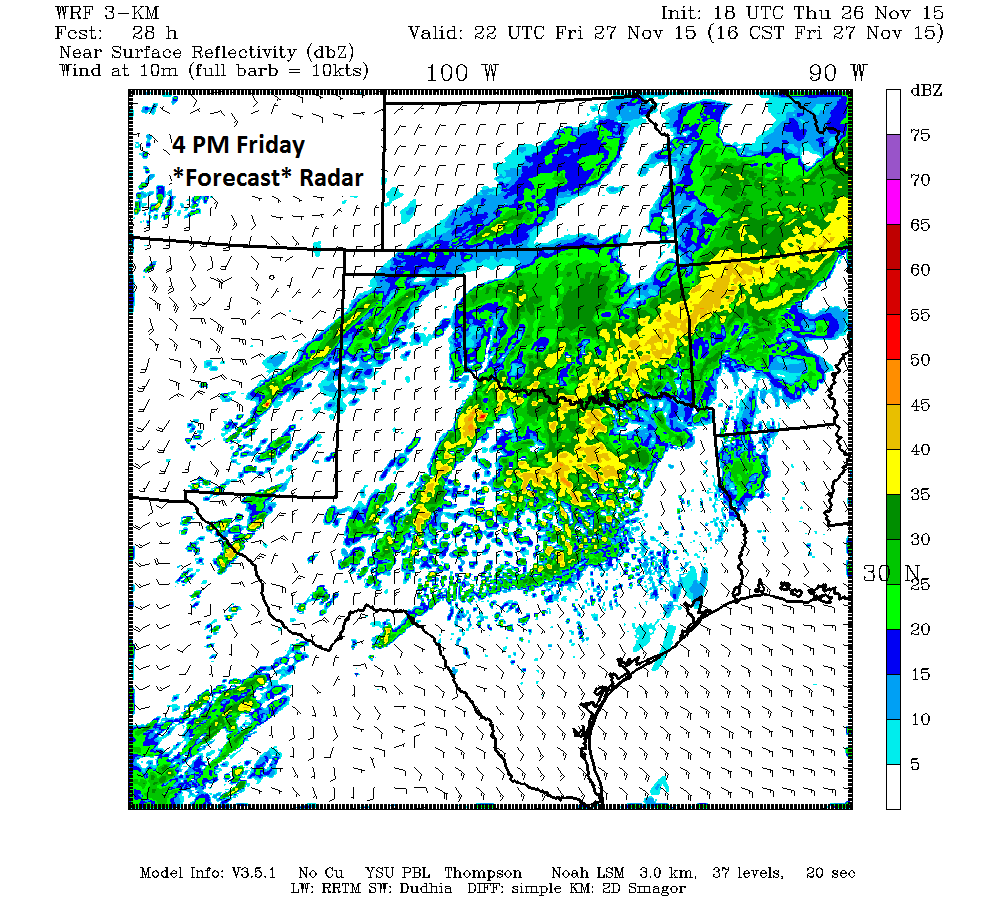 We hit 77° on Thanksgiving, making it the warmest Thanksgiving Day in Houston since way back in 2012 when we also hit 77° that day. We'll end up somewhere around that number today too.
WEEKEND & BEYOND
This weather pattern doesn't go away quickly. Like Eric has been alluding to, we end up with a trickier forecast heading into Saturday and Sunday. The cold front approaches Saturday. Again, the menu will be clouds and a few showers. High temperatures tomorrow will be tricky. It will depend on the exact timing of the front, but there could be quite a spread in temperature later in the afternoon from the east side of the area to the west side. It's entirely conceivable that Baytown and Texas City could be 75-76° on Saturday afternoon, while Katy and Cypress are 55-56°. Keep this in mind if you'll be travelling around the region Saturday, especially late.
The front will continue to slog through on Sunday. Expect temperatures in the 60s, more clouds, and a continued chance of showers. Again, it's likely the showers won't be a big deal. Temperatures could slip a few more degrees later in the day Sunday. Double check the forecast if you'll be out tailgating for the Texans/Saints game.
Beyond Sunday, the front will continue to pester us in some way, either by stalling out over us, drifting offshore and coming back, or perhaps finally kicking through. Expect continued unsettled weather and a good deal of clouds to badger the region into next week.