The threat of heavy rainfall has passed, and Houston will now enter a period of tranquil weather. Drier air will move into the region today in the wake of Sunday's front, and we should see moderately cooler nighttime temperatures through Friday or Saturday morning. After this morning, rain chances are basically zero until at least next Monday or Tuesday. Enjoy the sunshine.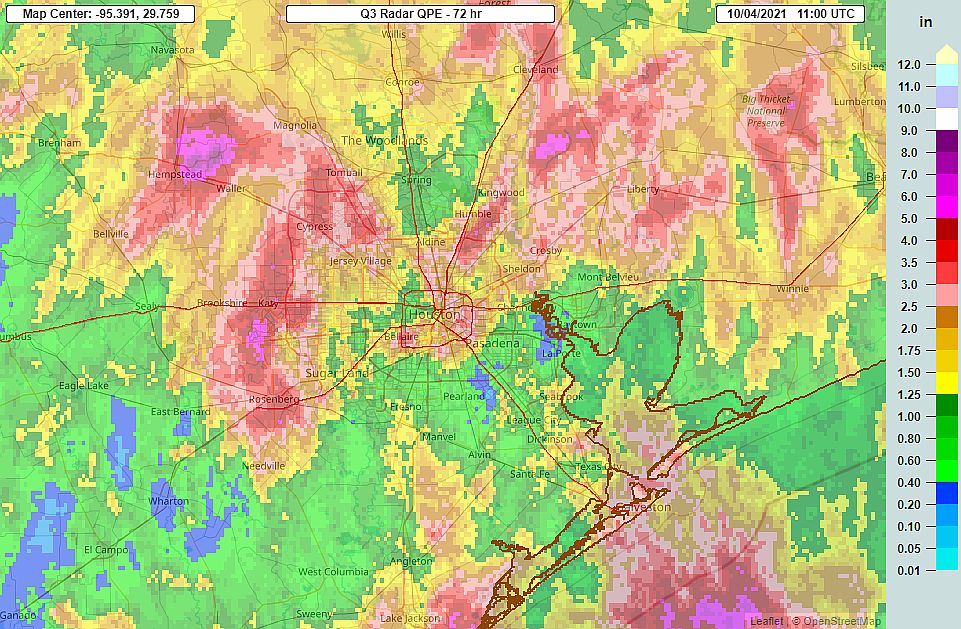 Monday
Some clouds remain this morning across the region, but these should mix out as the day progresses to leave us with mostly sunny skies. Winds will be light, out of the north at 5 to 10 mph. With ample sunshine, highs will reach the upper 80s for most of Houston. But as dewpoints fall through the day, we'll see pleasant conditions this evening, with lows dropping into the mid-60s in Houston, with warmer conditions along the coast, and cooler for inland areas.
Tuesday through Friday
Conditions more or less remain the same for the rest of the work week, with sunny days and highs in the upper 80s. Lows will be in the 60s. Dewpoints will bottom out on Tuesday, so this will feel like our driest day, but humidity levels will remain reasonable for the whole week.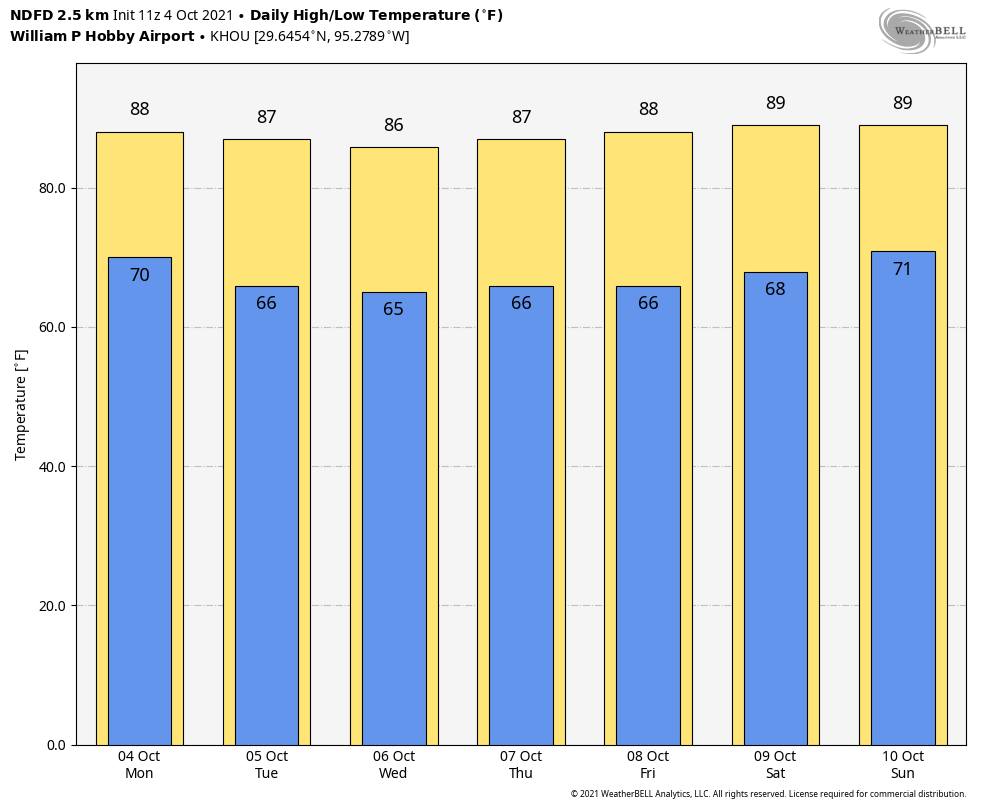 Saturday and Sunday
More of an onshore flow returns this weekend, and temperatures will return to more summer-like levels, with highs near 90 degrees and overnight lows in the 70s. The humidity won't be oppressive, but it will be noticeably higher. After this point we'll be on the lookout for the next cold front, but most likely an approaching front will stall before entering Houston early the following week.