A "front" has moved into Houston, south of Interstate 10, and should continue to creep toward the coast today. This will bring healthy rain chances to the region again today, especially if you live closer to the Gulf of Mexico. Some slightly drier air should follow on Wednesday, although the changes will be fairly subtle. Even so, by August standards, conditions will be pretty reasonable this week in Houston. We'll heat back up this weekend.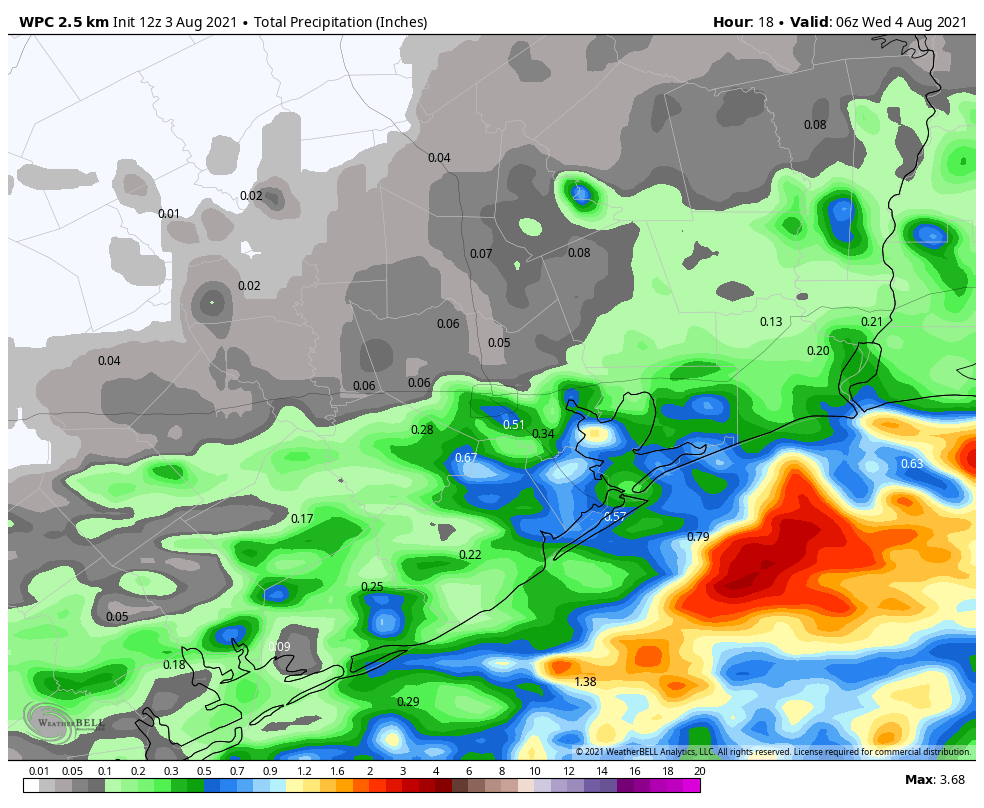 Tuesday
Most shower activity at sunrise this morning is along the coast, near places like Lake Jackson and Jamaica Beach. These storms should wane over the next couple of hours before daytime heating initiates a new round of storms this afternoon. If you live south of Interstate 10, rain chances will be about 50 percent, with 30 percent chances north of the freeway. These showers may be briefly intense, with lightning, as they move generally from west to east. Highs, otherwise, will be around 90 degrees with winds coming out of the north.
Wednesday
Storms may fire up again early on Wednesday morning, primarily along the coast and offshore. Later in the day storms will probably be rather scattered across the area. Some sunshine is possible, with highs in the low 90s. Overnight lows on Wednesday night may drop to about 70 degrees for inland areas, and with a smidge of drier air this won't be half bad.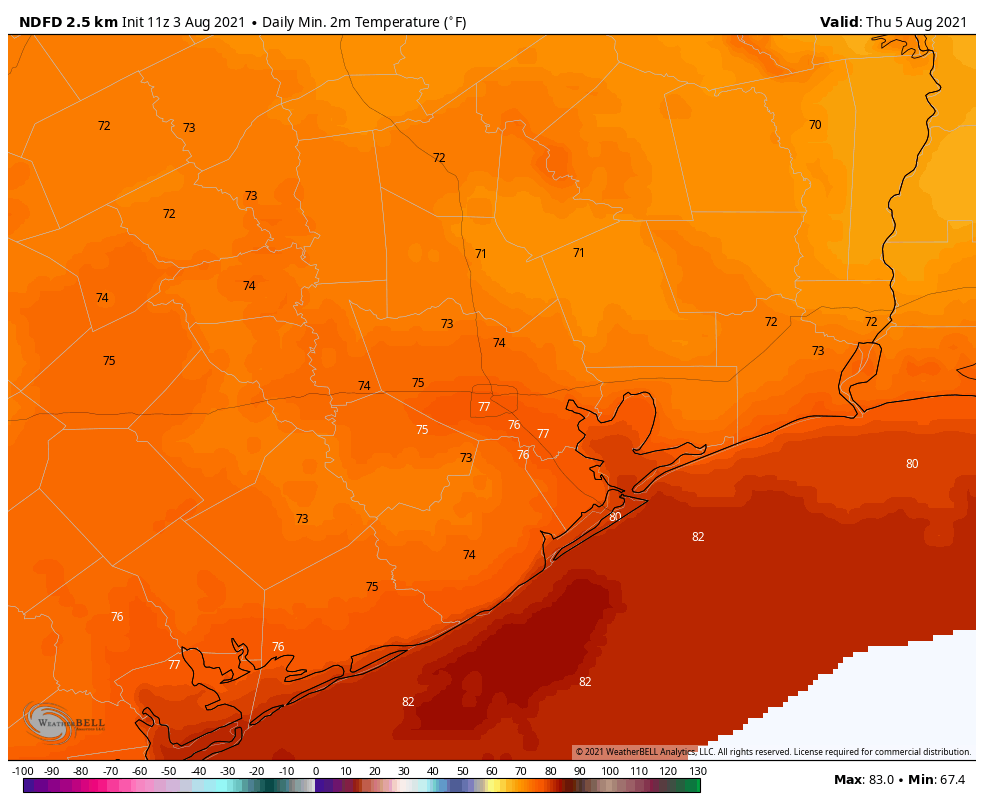 Thursday
This should be another reasonably nice day, with scattered afternoon showers and highs in the low 90s. Again, the humidity will be high, but not Houston high.
Friday, Saturday, and Sunday
By Friday we should begin to slide back into more typical Houston summertime weather over the weekend. We'll still have a chance for some passing, afternoon showers and thunderstorms. But for the most part I expect these days will bring mostly sunny skies and highs in the mid-90s. Oh, and plenty of humidity of course.