For parts of Houston, last Friday and Saturday provided some decent rain showers, 1 to 2 inches of rainfall. But for much of the city, especially the southern half, it has been a dry end of spring. Hobby Airport, for example, has not seen any measurable rainfall since April 21. Because the region had a generally wet winter (not to mention Hurricane Harvey last August), drought conditions are only beginning to creep northward, from the Coastal Bend toward Houston. But make no mistake, unless it starts raining more soon, with temperatures now in the 90s, it won't take too long for a drought to develop if these conditions persist.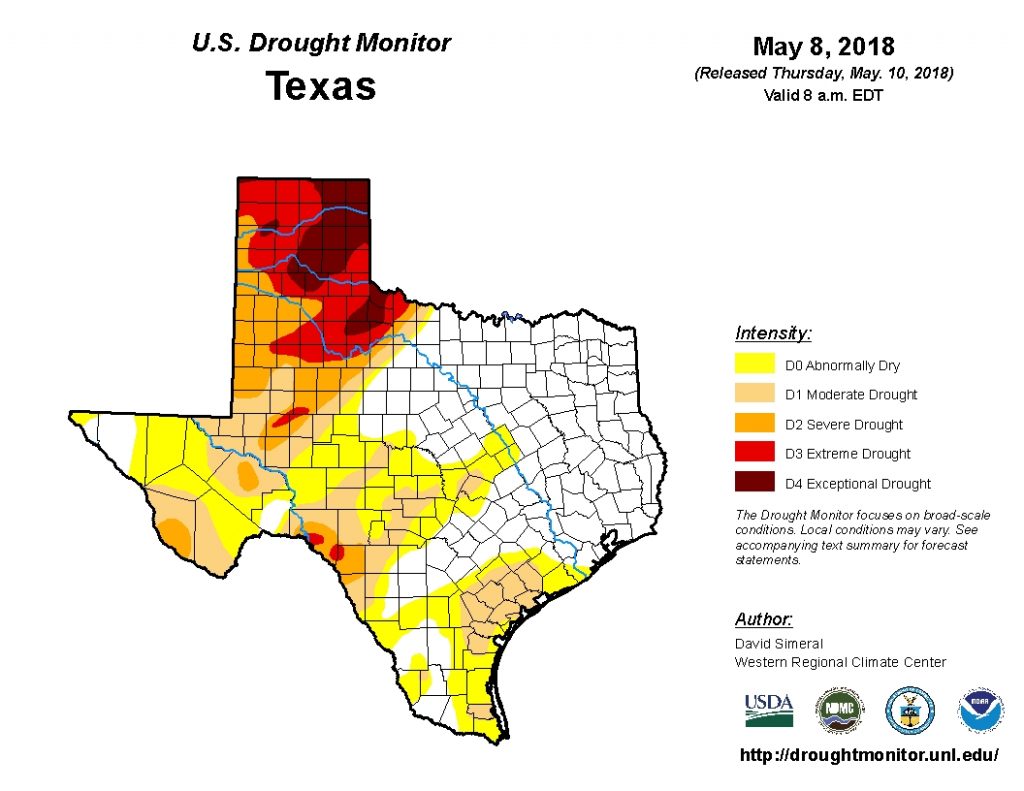 Unfortunately, the next week looks mostly to even completely dry for the region. (Some scattered showers will definitely be possible, but accumulations should be slight). I think we are probably 7 to 10 days away from any meaningful rain falling across Houston.

Friday
There is a fair amount of moisture just south of Houston this morning, and we could see this blossom into some isolated showers later today. Rain chances are probably only 10 to 20 percent, and don't expect much in the way of accumulations. Otherwise, expect sunny skies, with a high temperature near 90 degrees. Overnight lows will be in the low 70s.
Saturday
Mostly sunny, with a high of 90 degrees. Overnight lows in the low 70s.
Sunday and Monday
Temperatures won't change much, but there will be slightly more moisture as Houston will lie along the extreme western edge of a low pressure system moving northward, through the eastern Gulf of Mexico. This may result in a some clouds mixing in with the sun on Mother's Day, and possibly a few isolated showers. Still, expect highs of around 90 degrees (see apparent temperatures below for Sunday afternoon), with warm nights.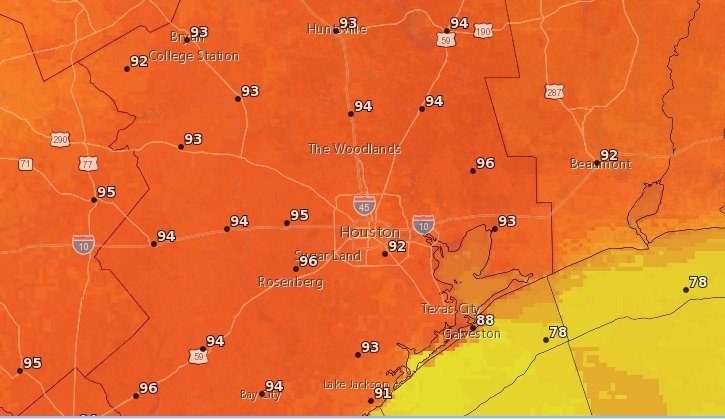 Tuesday and beyond
It appears as though our mostly sunny weather will prevail through Wednesday or so of next week, after which we should begin to see some moderate thunderstorm chances return to the forecast—probably the typical sea breeze thunderstorms that can get kicked up during the summer months.
Have a great Mother's Day weekend, everyone.