Good morning. Houston is enjoying its coolest morning since late January, with lows in the low- to mid-40s across the region, but warmer air is on the way. And then, on Monday, heavy rain is possible.
Today
This morning's northerly winds will swing back around to come out of the south later today, but the region should still see partly to mostly sunny skies, with highs of around 70 degrees. Lows tonight will be about 10 degrees warmer than those on Thursday morning.
Friday
A bit of a complicated forecast as overnight winds start to bring some Gulf moisture back into the area. In addition, conditions in the upper level of the atmosphere will favor rising air, which could generate some rain showers and possibly thunderstorms during the morning and early afternoon hours—especially along the coast.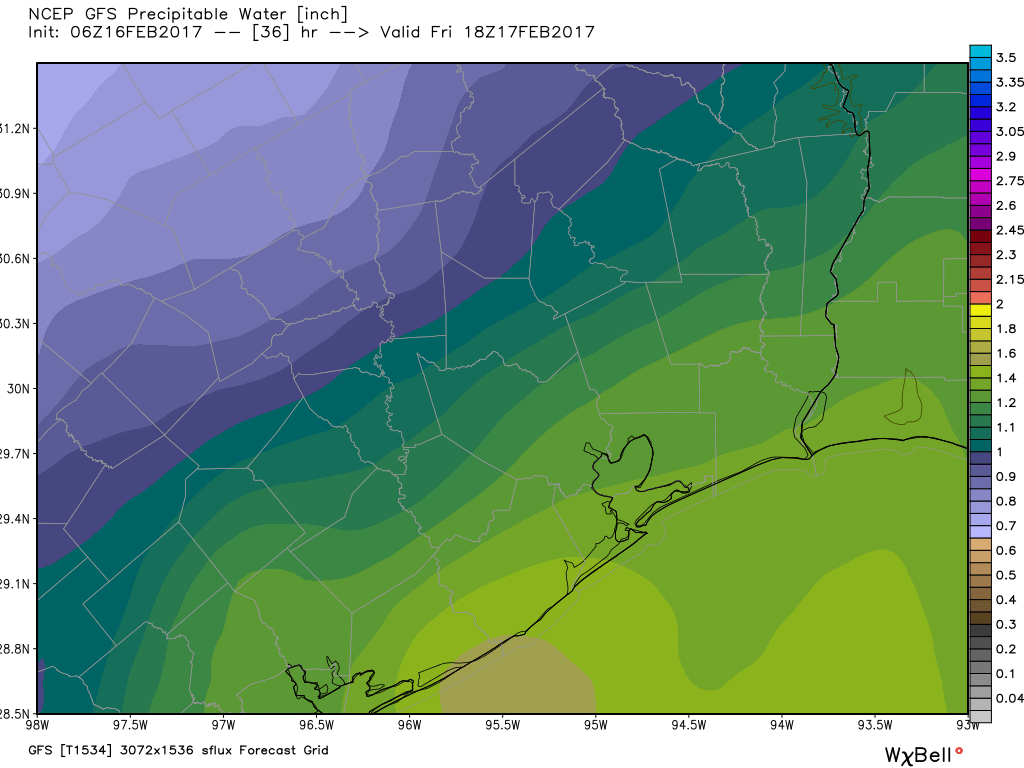 The forecast for rain is fairly tricky, because while some areas may see some nasty little storms, most parts of the region probably won't. With partly to mostly cloudy skies high temperatures should remain at around 70 degrees.
(Space City Weather is sponsored this month by Darrell Lee's The Gravitational Leap)
Saturday and Sunday
The story for this weekend will be the warm conditions, although not excessively so. Expect highs of around 80 degrees both days, with partly sunny skies. Although there's a slight chance of some showers on Sunday afternoon, for the most part you should be good to go for outdoor activities. Nighttime temperatures won't cool down much, with lows falling back into the upper 60s.
Early next week
As we discussed yesterday, we're continuing to watch for the possibility of heavy rain. While I think some outlets have overdone the potential for bedlam with this system, the combination of very high moisture levels and an upper-level system moving in from the west will bring a healthy chance of rain to the Houston region, probably beginning late Sunday night or Monday morning.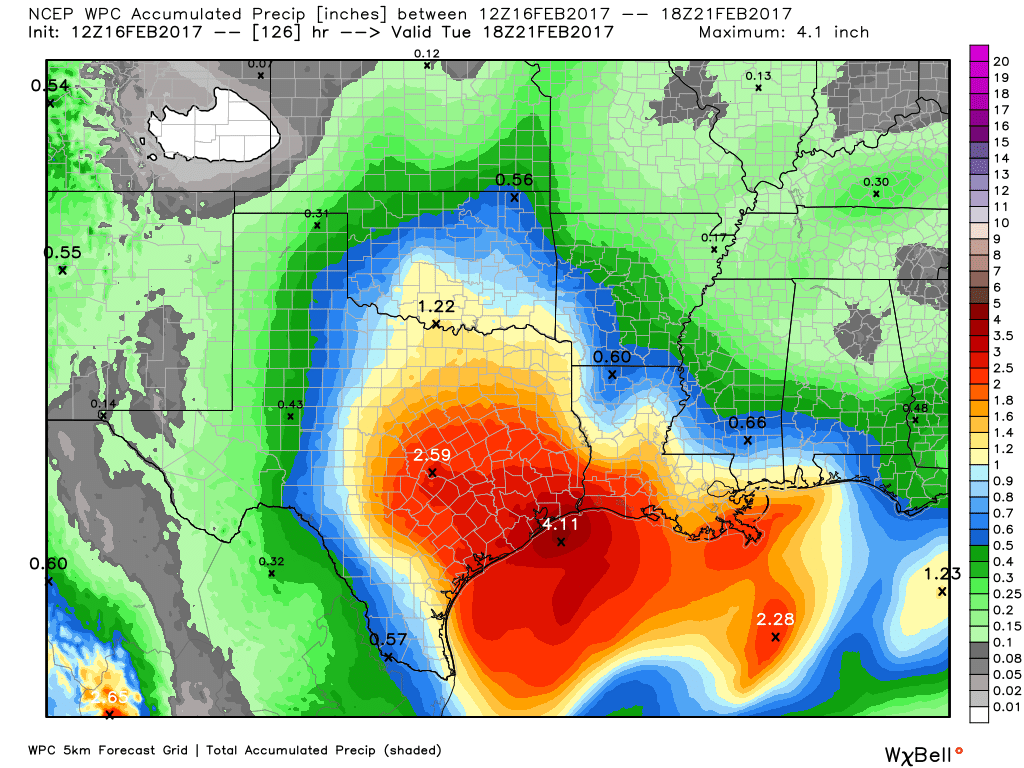 For now the heavy rain appears most likely to come on Monday, Monday night and Tuesday before noon, but the timing remains a bit uncertain. I'm going to stick with a forecast of widespread accumulations of 2 to 5 inches of rain from this event, which as long as it doesn't come all at once is manageable. Regardless, we'll be watching this for you in case the flooding potential increases.
Posted at 6:50am CT on Thursday by Eric