Well, the rains made it through the area on Tuesday after all. It was a good, steady rain for the most part, not too extreme in terms of amounts, nor bringing with it much severe weather. Our lawns and trees will be thankful after a mostly dry start to the month.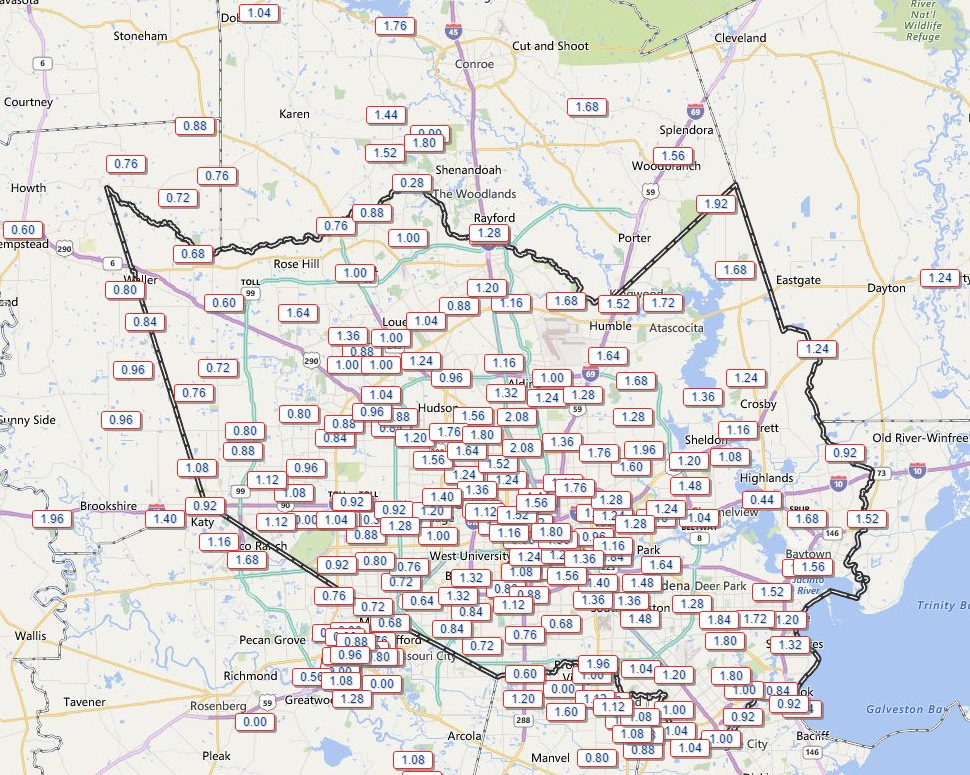 Today
The rain made it, in part because a cool front made it all the way through. Temperatures this morning are generally in the low 60s this morning across the Houston region, with a northerly breeze. It's pleasant. Highs today should reach into the upper 70s, with mostly sunny skies. We can't rule out a few stray showers along the coast, however, as winds swing back out of the south to southeast.
Thursday through Saturday
The rest of the week will see fair conditions, with partly to mostly sunny skies, highs in the low 80s, and overnight lows in the mid- to upper-60s. These aren't exactly spring-like conditions, but in a few months we'll look back on this kind of weather fondly. I won't entirely rule out a few light rain showers, but those will be the exception, rather than the rule.
(Space City Weather is sponsored this month by The Mole, a Jonathon Price novel.)
Easter Sunday
Moisture levels will increase this weekend, and by Sunday they will be moderately high. I'm not concerned about heavy rain on the holiday, but I do think there is the possibility of some light to moderate rain during the afternoon hours so any Easter Egg hunts are best planned earlier in the day if possible. Depending on cloud cover temperatures will be warm, possibly reaching the mid-80s during the afternoon if it's mostly sunny.
Early next week
Temperatures in the low to mid-80s will continue for much of next week, mild nights in the upper 60s, with some afternoon showers possible—but nothing particularly extreme. I'm holding out some hope for the passage of a cool front later next week, but it remains far from certain.
Posted at 6:50am CT on Wednesday by Eric