As we get a little bit deeper into the new year, Matt and I are thrilled to announce that Reliant has returned to sponsor Space City Weather for all of 2019. For those keeping score at home, this means Reliant has been our partner since mid-2017—just before Hurricane Harvey—and we're excited to have an old friend back for a new year. This represents a win-win-win partnership:
Space City Weather gets the support it needs to publish daily
Readers get a completely free site with absolutely no gimmicks
Reliant gets recognized for their ongoing support, and provides readers with information about their services and energy management solutions
What Matt and I really appreciate about this ad-free model is that we are under no pressure to deliver a set number of page views, or generate traffic just for the sake of clicks. When there's not much to say or write about, we're going to say so. And when there's some serious weather threatening the area, we'll write and cover the heck out of it. We're never just going to write filler stories—we aim to reduce the clutter in your lives, rather than add to it.
Not much will change this year. As long-time readers know, we will (very) occasionally highlight an electricity, or home service or energy management solution that Reliant offers when it's relevant for you, service that Reliant offers, and our site will feature deals from the company—right now, that deal is free weekend electricity and a Google Home Hub at no cost to you.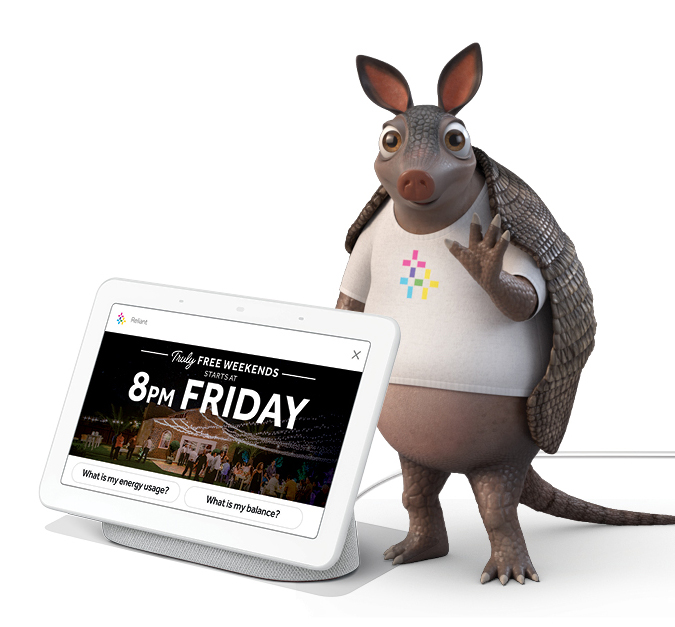 Reliant and its president Elizabeth Killinger want to support what we do, not get in the way of it. Reliant shares our mission of keeping readers informed and prepared, no matter what the weather brings. They've been a great partner for us over the last 18 months, and we're excited to have them back with us for 2019.