Welcome to the beginning of the 2017 Atlantic hurricane season! This year I'm thrilled to announce that Space City Weather has teamed up with an Extreme Weather Partner, Reliant, for the entire six-month season. And that's a good thing, because although we don't put too much stock into seasonal forecasts, there are some reasons to believe this season may be fairly active across the Atlantic Ocean, Gulf of Mexico, and Caribbean Sea.
As part of our agreement, Matt and I will be writing a handful of posts during the next six months about extreme weather, and some of the options residents have to prepare for hurricanes, power outages, and other weather-related problems that can arise in Houston. Beginning with this one, these will clearly be marked as sponsored posts, but will be written by us, for you.
Outages
To kick off hurricane season, we're going to delve into the topic of power outages and generators. Aside from life-threatening hazards and damage to one's home or business, outages are among the most significant inconveniences during inclement weather. Anyone who lived in Houston during the aftermath of Hurricane Ike will know this well. Outages can be dangerous, too, as people sometimes attempt to operate gasoline-powered generators indoors, or take other extreme measures.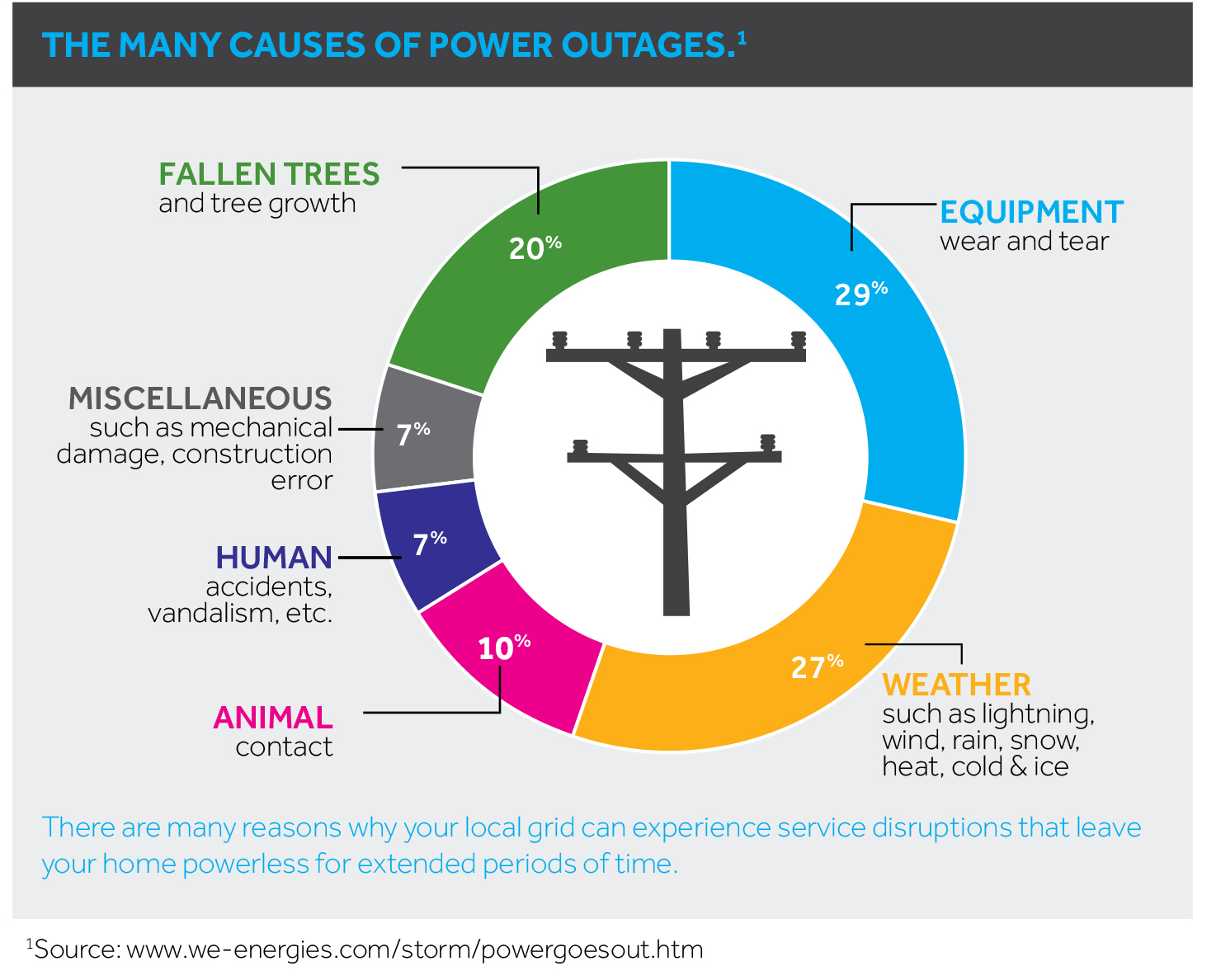 When the power goes out, thanks to the Internet, it is now easy to report the outage and get an update on when service is most likely to be restored. For most of Houston, the "poles and wires" infrastructure that delivers power to customers is CenterPoint Energy. They are the conduit for power provided by retail electricity providers like Reliant.
While most of us associate power outages with extreme weather, there are myriad other causes, including wear-and-tear on equipment, human vandalism, and my favorite, animal contact. Of all of these power outage causes, hurricanes are somewhat unique in that they offer a fairly predictable outage. That is, if a major storm is going to make landfall in Houston, you'll generally know two or three days before that you're in for an outage for at least a short period of time.
Generators
We all want our homes to have power, indeed it is essential in the 21st century, keeping food fresh, our homes cool, and the lights on for security. So when the lights go out, we immediately think, "When is the power coming back on?" Of course, backup generators cannot be installed within a couple of days, and good luck getting onto the list once an active storm has formed in the Gulf of Mexico. That's why now is a good time to think about whether a backup generator is a good option for your home or business.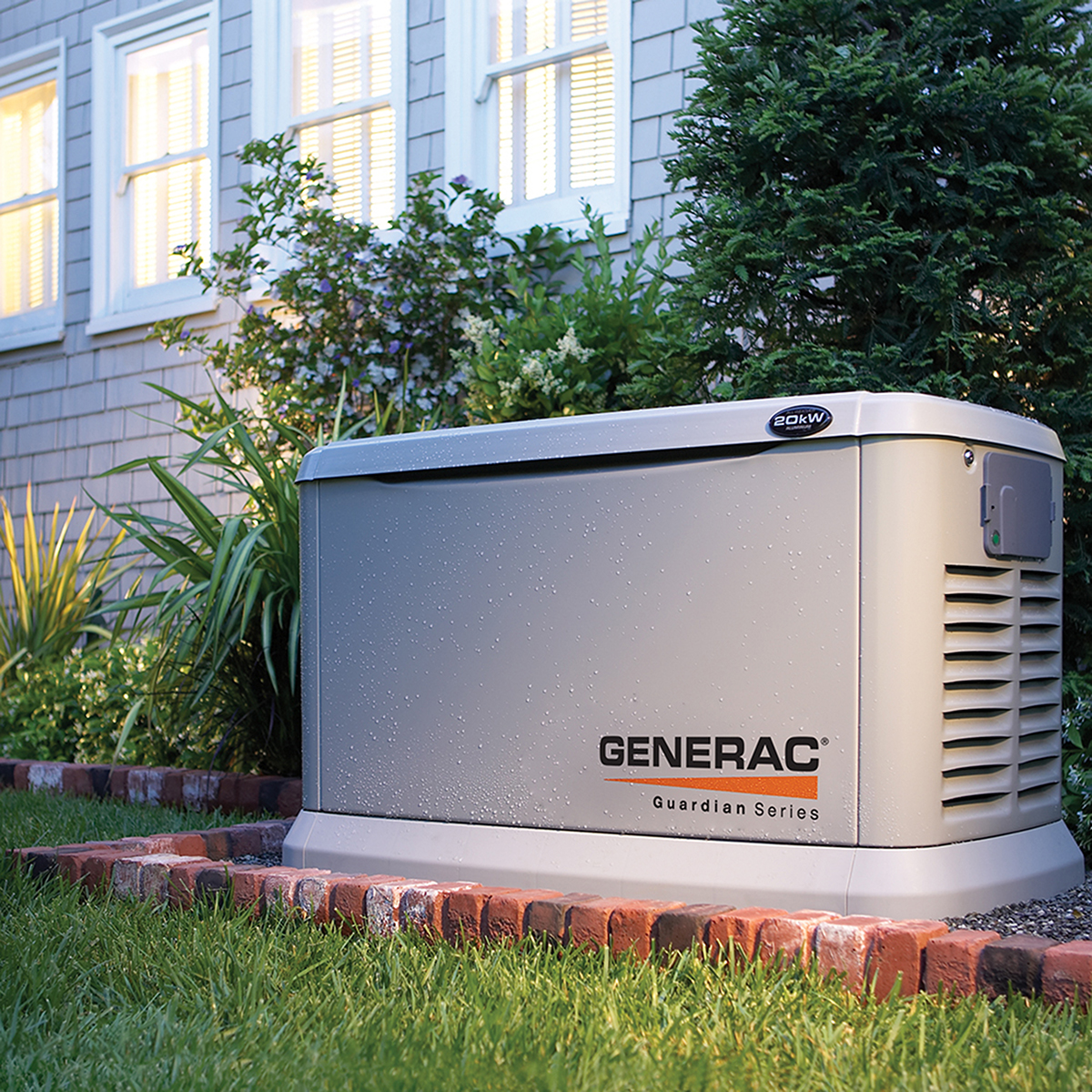 The concept behind a generator is pretty simple. Generators offered by Reliant are stationary, permanently installed devices that resemble an outdoor air conditioning unit. They run on a variety of fuels, including natural gas, solar power, gasoline, diesel, propane, or bio-fuels, and they connect directly to your home's wiring. It typically takes about a week to install.
When a home loses power the generator will automatically begin providing power. Depending on the size of the unit, it can either power a few essential appliances, or supply the needs of your entire home—including air conditioning. Deciding whether to buy a generator requires an investment of time (for research) and money, but it may be hard to put a price on peace of mind the next time the winds start blowing.