The heaviest rainfall today has fallen east of Houston, from Chambers County to Lake Charles, Louisiana. Some locations have received more than 12 inches of rain and some serious flooding is underway.
Closer to Houston, a slow-moving band of showers has established itself just north of the Houston metro area. We expect this line of showers to slowly progress southward toward Interstate 10, and perhaps the coast, later this afternoon and evening. In the heaviest storms we're seeing rainfall rates of 2 to 3 inches per hour, which is enough to quickly back up streets. Unfortunately, these storms will probably affect the central Houston area during the evening commute home. Plan accordingly.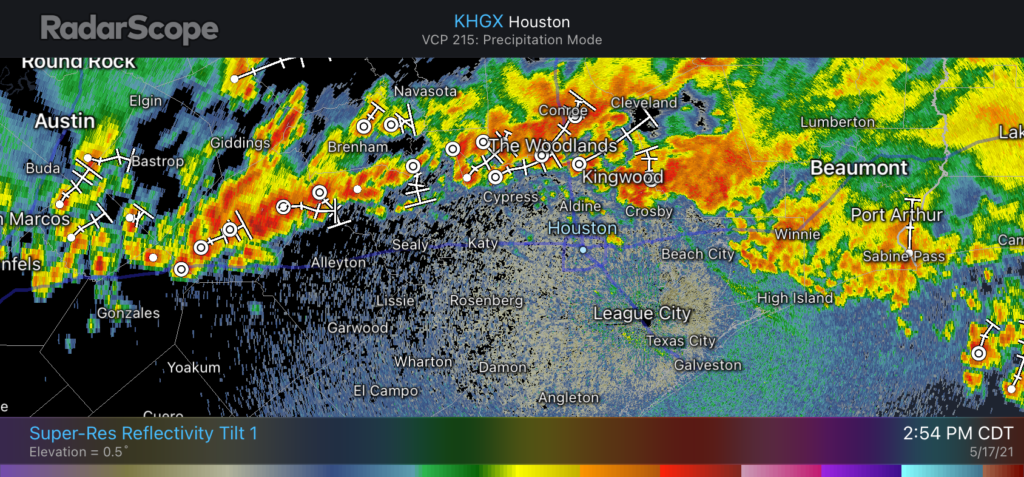 These storms should begin to wind down as the sun sets, and we anticipate a reprieve overnight. Matt will have an update later today on the latest for what we can expect on Tuesday and Wednesday in terms of rainfall and flooding.