Just a brief update for you for the late afternoon and evening.
We have good news: The heaviest rain this afternoon organized a bit too late to hit the areas hardest hit this morning. Instead, heavy rain is now sliding off to the east of Houston.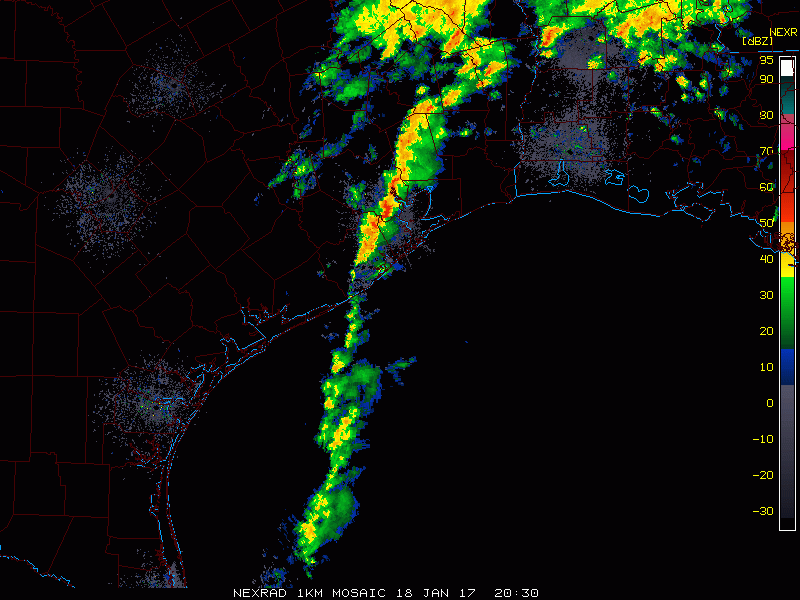 Most rain will exit east of the city for the evening commute. You will want to continue to watch for areas of high water around the area. The Flood Warning remains in effect for the western Harris, northern Fort Bend, and northeast Wharton Counties until 4:15 PM. Additional minor flooding is possible along Little Cypress Creek, but serious flooding in northern Harris County is not expected.
For tonight and tomorrow morning, I do expect showers to re-organize, but with the front now off to the east of most of Houston, the heavy rainfall threat will shift toward Beaumont or (more likely) Lake Charles. In Houston, just expect some showers, maybe a rumble of thunder, but no severe weather and likely no serious flooding issues.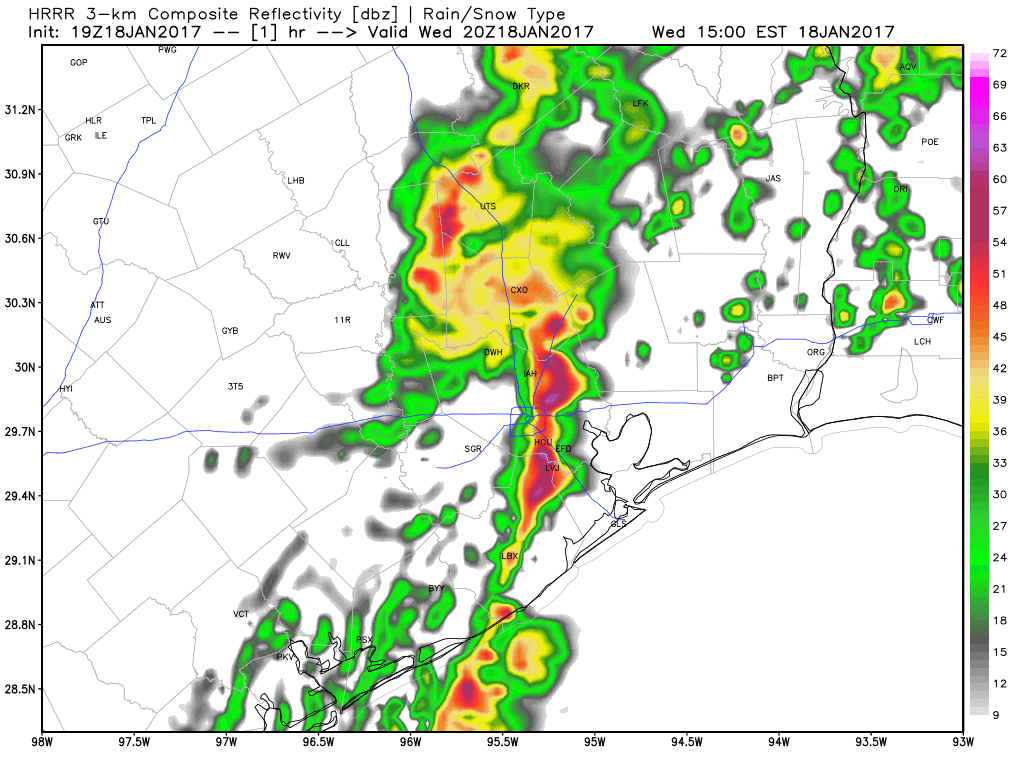 By tomorrow, this will all be history. We should see gradual clearing and a nice break from rain.
Posted at 3:35 PM by Matt
(Space City Weather is sponsored by Westbury Christian School for this month)