Most of the Houston area has remained shower-free this morning, but we're becoming concerned about a boundary between warmer (to the south) and cooler air masses that has set up a bit to the north of Interstate 10 today. Its position at 11:45am CT is shown below.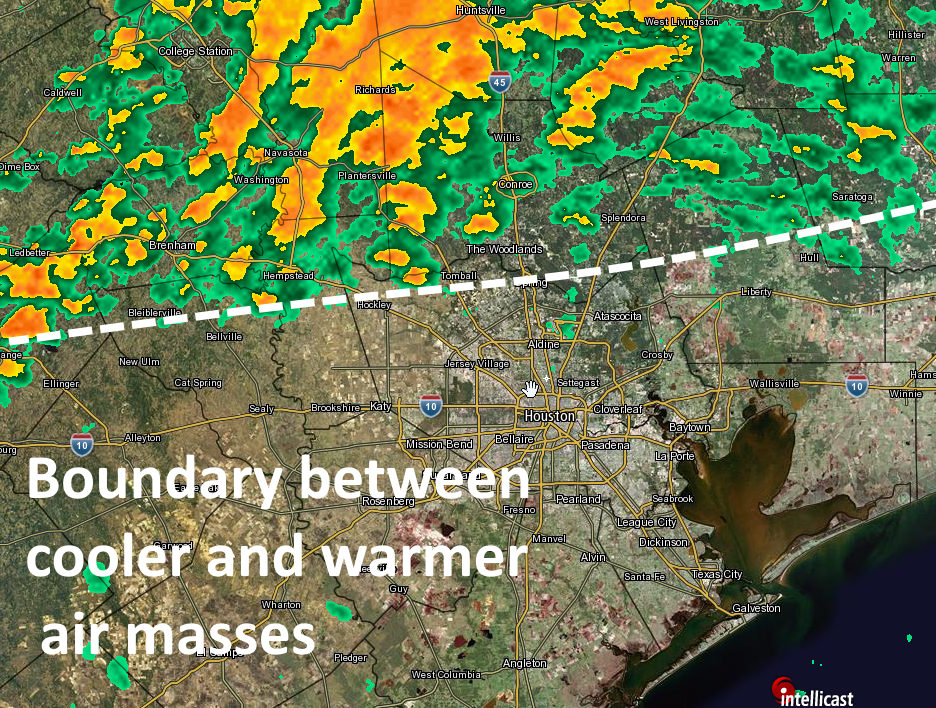 We've seen storms form north of this boundary today, including over already hard-hit areas of southwestern Montgomery County, and this should continue. That's because there's an ample flow of moisture and warmth coming from the south-southwest which is helping to feed storm development. As the day progresses we could see this boundary sag further south, bringing some heavier storms into the central Houston metropolitan area.
There is a lot of uncertainty in the forecast, but even a few more inches of rain across northern Harris, southern Montgomery, Waller and Grimes county would prove very troubling. And the prospect of heavier rains moving southward into the central Harris County area later this afternoon to start off the Memorial Day weekend isn't particularly appealing either. We'll be keeping a close eye on developments for you.
Posted by Eric Berger at 11:55am CT on Friday