I guess maybe this is round 3? 4? I've lost count. Either way, another slow moving, training area of heavy 1-2″ per hour rainfall continues north and west of Houston this afternoon. The radar as of 4 PM looks like this: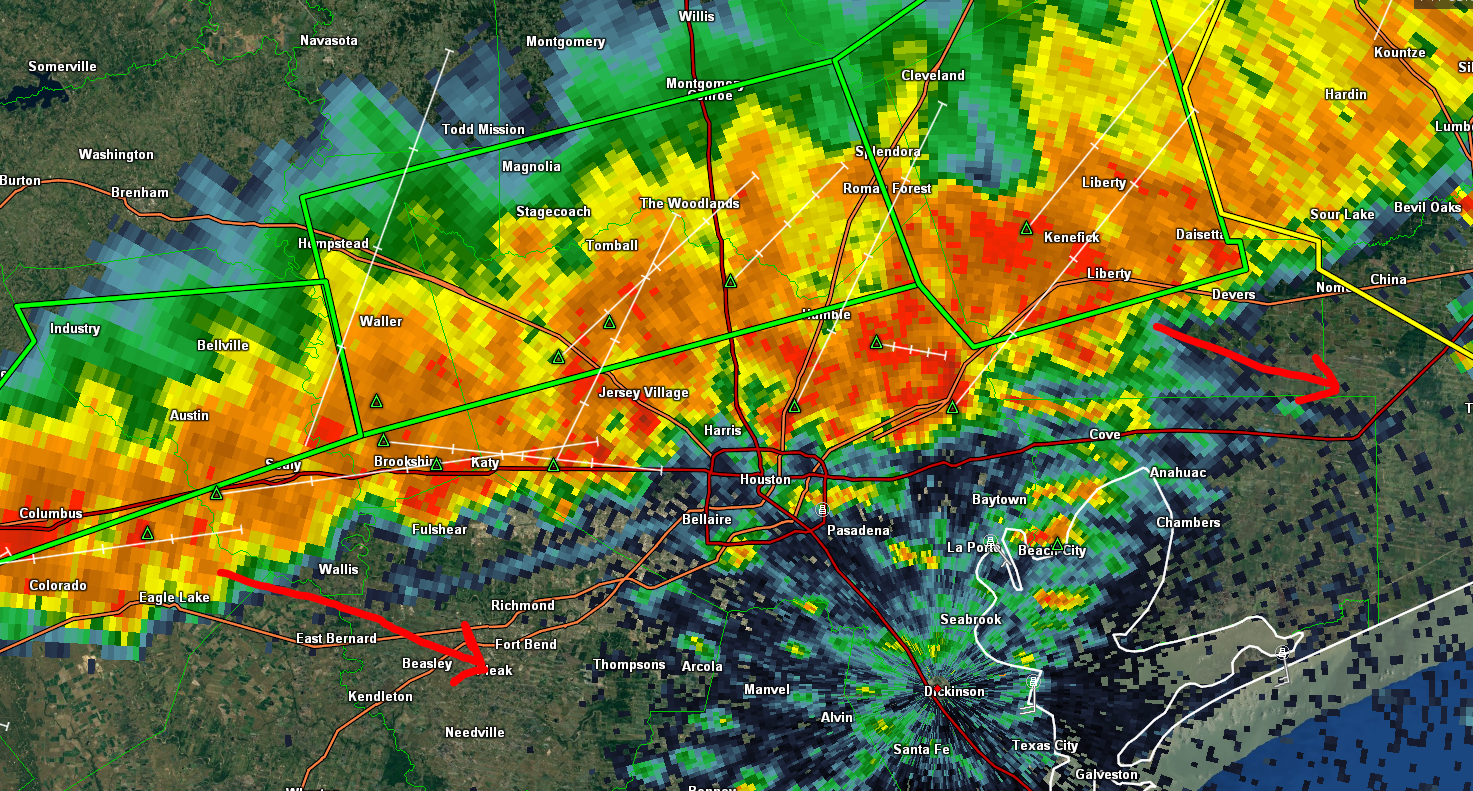 For most of the afternoon, this has been slow to move. While it's still crawling, the heaviest rainfall is actually showing signs of progress south and east. For those of you looking to get a jump start on getting out of town for Memorial Day Weekend, I suggest you hang tight. Heavy rain is arriving in Downtown Houston as I write this, and areas south and east of the city, largely spared this week, will see heavy rain and thunder as well this evening.
Up north, it's a disaster in spots, with another 3-6″ falling in the Spring Creek Basin, including The Woodlands and surrounding areas. This has forced Spring Creek to near or above record levels at both FM 2978 and Highway 249, higher than Tax Day by one foot or more.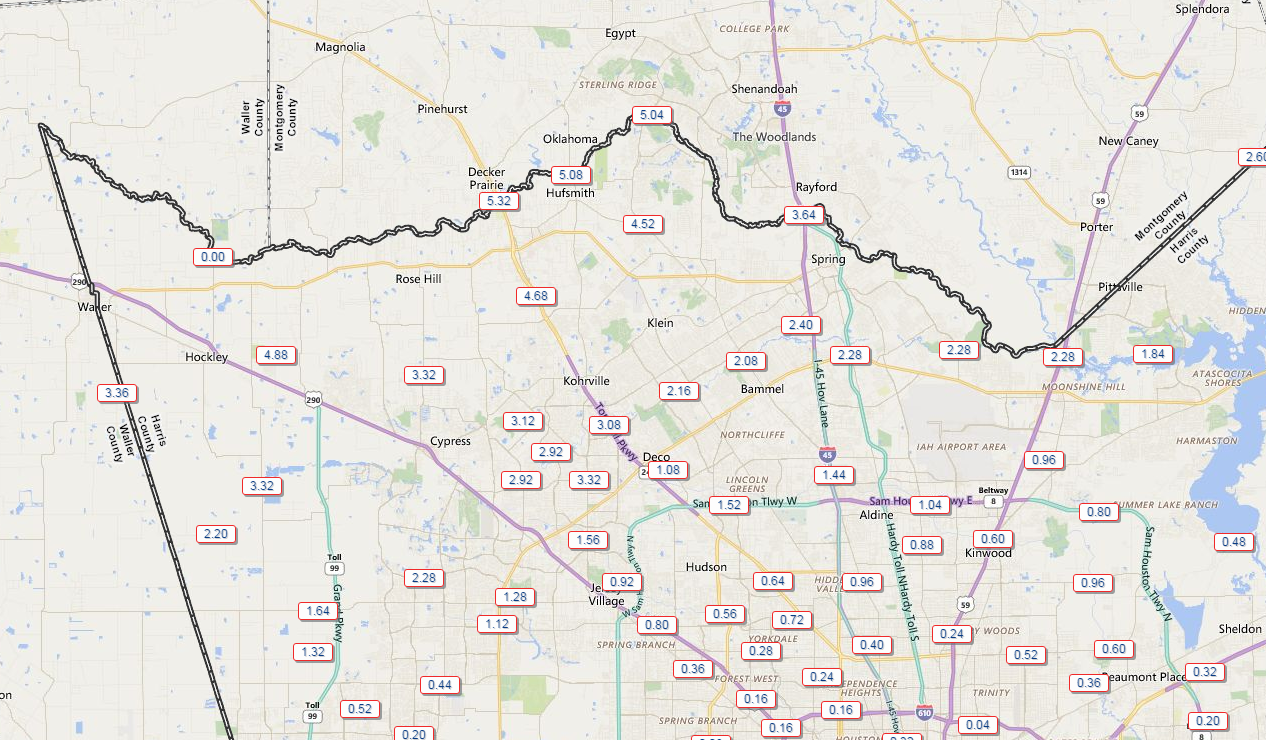 The rain should begin to taper off through early evening up that way thankfully. Heavy rains will march south and east, and if the latest HRRR model is to be believed, they'll be offshore by late evening. Fingers crossed.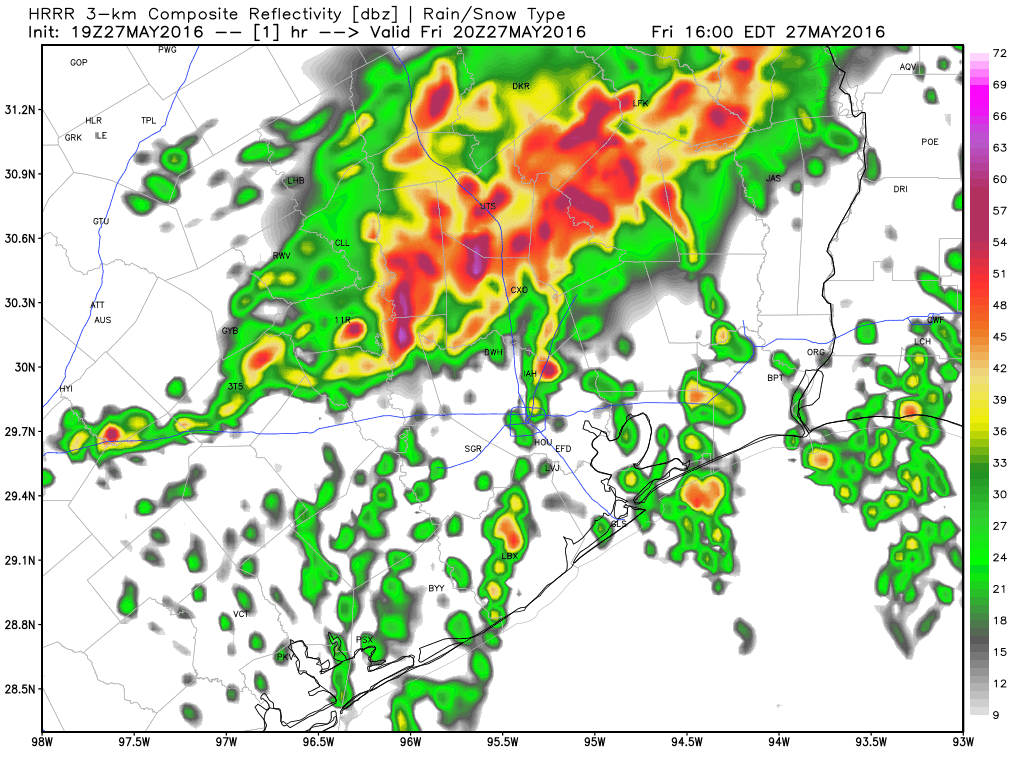 We'll have an update on the rest of the weekend in the morning (I'll be active on Twitter through evening), but I think it can only get better from here. Be safe, be smart, never drive through flooded roadways, and take your time if you absolutely have to travel this evening around Southeast Texas.
Posted: 4:10 PM Friday by Matt Lanza