Parts of southern Houston saw some thunderstorms on Monday afternoon, and as a "cold" front slogs through the area we'll see another healthy chance of showers later today. After the heat of this month, with an average temperature likely ending up as about the 10th warmest July on record, today's slightly cooler weather will be a nice way to transition into August.
Tuesday
The front is still north of Houston this morning, but should gradually push through the city and to the coast throughout the day. The best chance for showers—and I'm sorry, but not everyone is likely to see rain today—will probably come between noon and 6pm today. Accumulations for those who do get rain will probably measure in the 0.25 to 0.75 inches, with higher isolated totals within thunderstorms. Depending on the extent of rain today, highs will probably range from about 90 to 95 degrees. After the front moves offshore, rain chances should end this evening.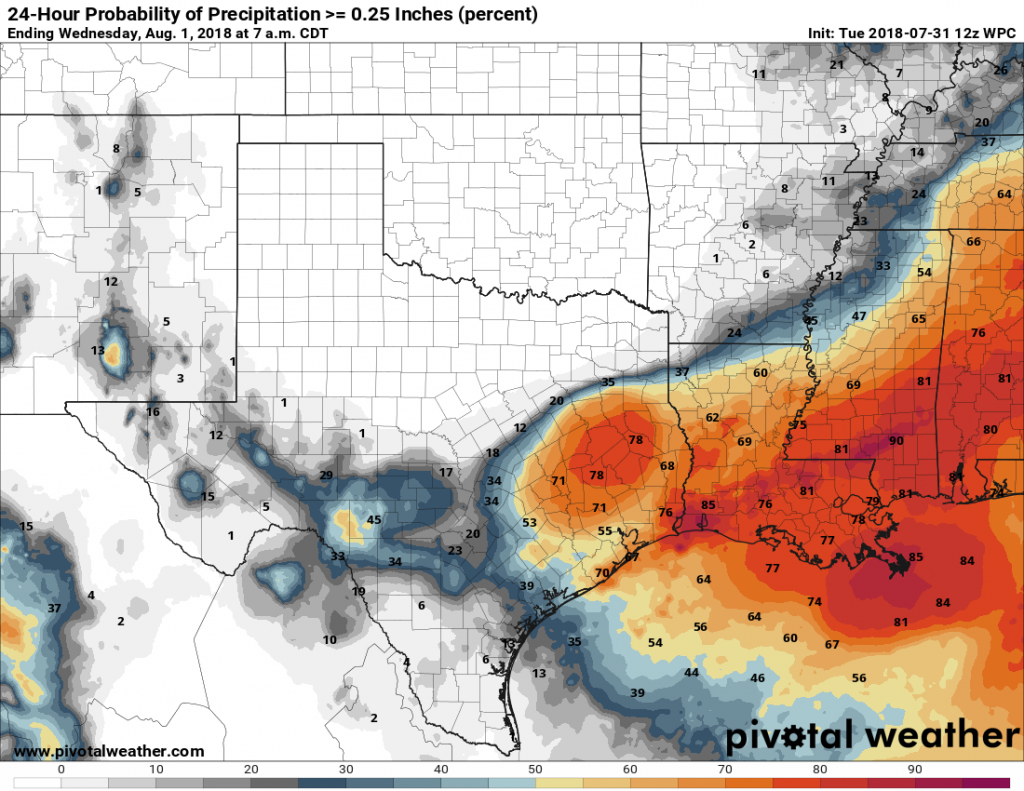 Just a few words about the front. This is a cold front, but as we're in the dead of summer, it is not going to bring any colder air into Houston. We will see some drier conditions, which could make mornings for the next day or two a little bit more pleasant, especially for inland areas. But the region is going to remain hot.