We're sick of the rain. You're sick of the rain. But it's not done with us yet.
Moisture streaming in from the Gulf of Mexico has fueled strong showers and thunderstorms across much of Houston today, but the effects have been worst just north and east of the city. Areas between Humble and Crosby have seen 5 inches of rain today, leading to significant street flooding in some locations. So far, bayous and creeks remain within banks.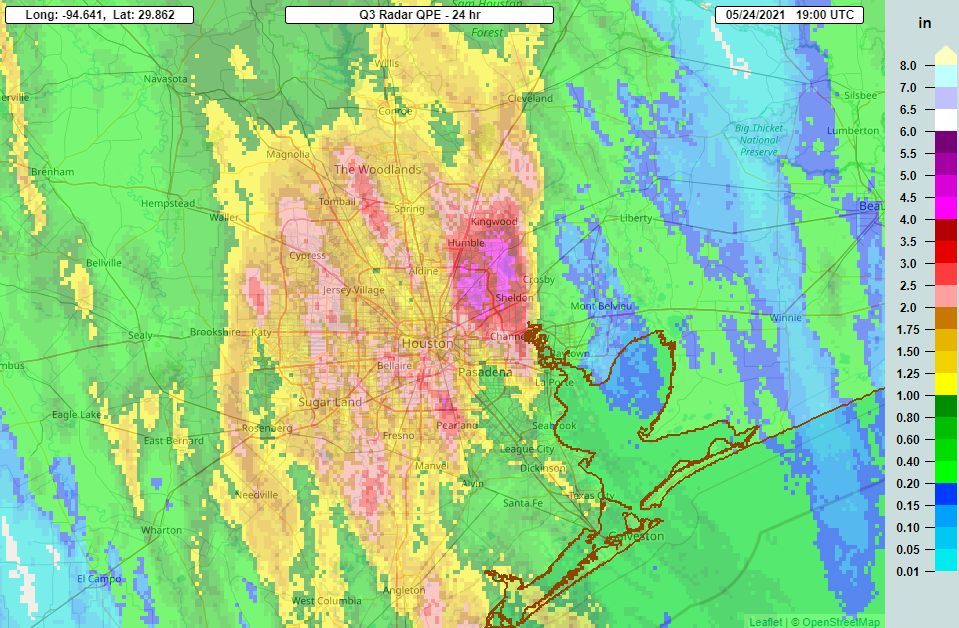 The worst storms are presently slowly marching north of the hardest hit areas, but additional rounds of showers will be possible this afternoon. Activity should begin to wane by around 6pm CT, and shut off entirely by around sunset.
More rain is possible on Tuesday, but it should be less intense, and concentrated more to the south and west of Houston. How confident are we in that forecast? Not particularly given how badly today's heavy rains were forecast.