For thousands of Houston area residents, the aftermath of Hurricane Harvey remains a day-to-day grind as repairs continue on damaged homes. For others, memories of the storm are receding as fall finally descends upon Houston. As a reminder for those still recovering from the storm, our sponsor, Reliant, offers home repair services, backup generators and even home security. This month's post about Reliant, however, will discuss the area of water filtration and plumbing.
Water Filtration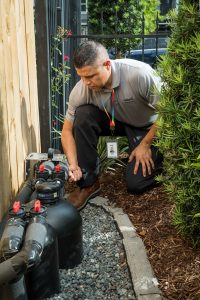 You drink water, bathe in it, and use it to wash your clothes and dishes. You deserve water that's clean, safe and refreshing. Although the city of Houston, and other regional providers, offer safe, clean water there are additional options for further water purification. Reliant typically recommends and offers a whole home filtration with a salt-free water softening system.
Why consider this? These systems are eco-friendly, don't waste water, don't use electricity and don't discharge anything into the environment. Water filtration systems can normally be installed in one day, either indoors or outdoors.
System options can include:
Water softening: part of a whole-home filtration system, water softening can extend the life of appliances, like your water heater or dish washer, by preventing scale, corrosion, excess chlorine and other harmful agents
Compact filtration systems: if whole-home filtration isn't right for your residence, you can still enjoy clean, healthy drinking water with a compact system that filters water at the point-of-entry to the home
Advanced options: Water-heater shields, UV and reverse osmosis systems, salt- and maintenance-free
All water purification systems installed by Reliant are backed by manufacturer warranties and maintained by Reliant's trained professional team.
Plumbing
Most of us don't think about our plumbing until something goes wrong, but when it goes wrong, you want someone to fix it quickly, efficiently and affordably. (Mostly, quickly). Whether it's a clogged shower drain, leaky water heater or a simple broken fixture, Reliant offers fast and reliable service. After Harvey sewer lines may have backed up to cause plumbing problems now, or down the line. Reliant's licensed plumbers can inspect your system and make any needed repairs.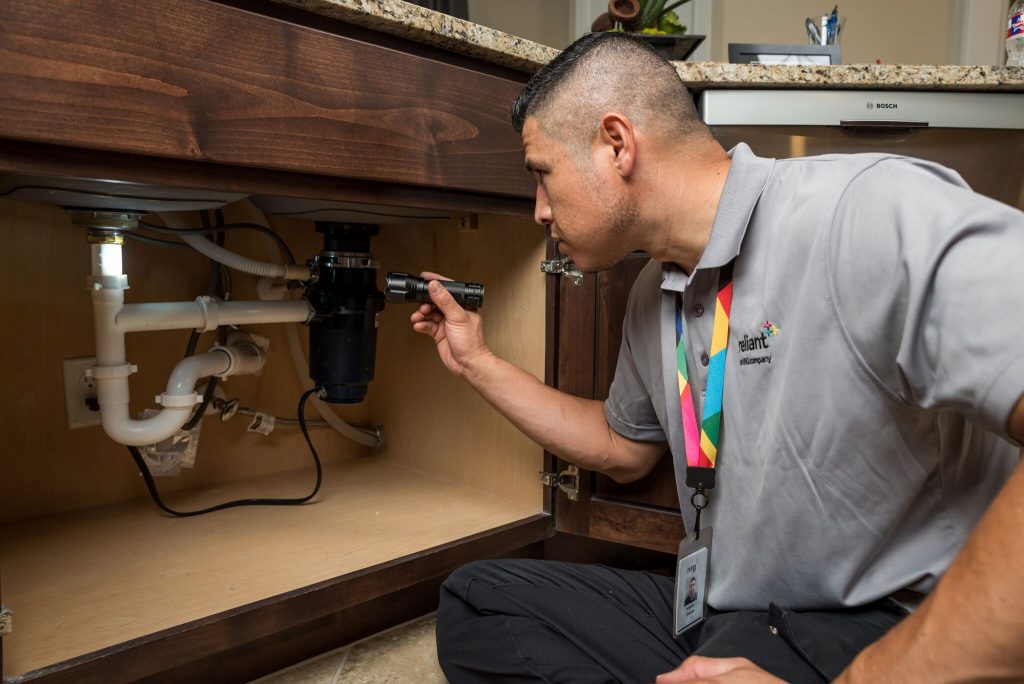 Here are some of the other plumbing services that Reliant can help you with:
Water heater repair and replacement, including tankless water heaters
Garbage disposal repair and replacement
Leak detection and repair
Drain cleaning and unstopping
Water and sewer pipe repair and replacement
Camera pipe inspections
Water softener installation and repair
Whole house filtration system installation
New toilet installation
Gas system testing, installation and repair
Hydro-jetting
Energy efficiency
Storm drainage
Fixture repair and replacement
Faucet repair and replacement