Congratulations to the Houston Astros, the 2017 World Series Champions. This was the team the city of Houston needed after Hurricane Harvey to help lift us up. And what was particularly poignant to me was the final score on Wednesday night, 5 to 1. Hurricane Harvey dropped 51 inches. It's almost as if this victory was meant to be.
Astros win 5-1 tonight.

Because, Harvey.

— Eric Berger (@SpaceCityWX) November 1, 2017
Thursday and Friday
Although Houston just won the Fall Classic, it's not going to feel much like fall outside. Both Thursday and Friday will see high temperatures in the low to mid-80s, under partly to mostly cloudy skies, and very warm nights in the low 70s. A few stray showers are possible on Thursday and Friday, but they should not last too long, and accumulations should be slight.

Saturday through Tuesday
Pressures rise this weekend, and that should end what limited rain chances the region will have on Thursday and Friday. Under partly to mostly sunny skies we can expect some rather warm weather for early November, with highs climbing into the mid-80s (a few areas, under full sun, might even go a touch warmer). Overnight lows should fall to around 70 degrees, with slightly lower temperatures further inland, and a bit warmer along the coast. This forecast for warmer than normal weather seems pretty well locked in for the next six days.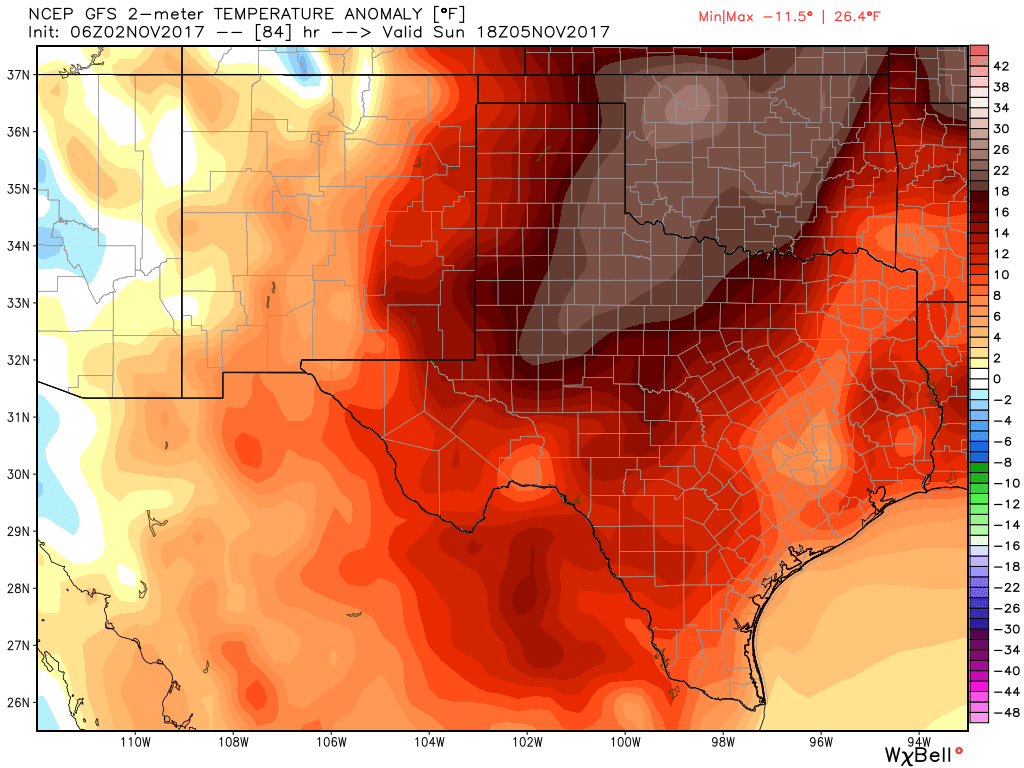 Wednesday and beyond
It seems increasingly likely that a cool front will move into the Houston region around next Wednesday or so. Finally, right? The details are still a bit hazy, but this doesn't look to be a super strong front. Generally I expect daytime highs to drop into the 70s, and overnight lows to fall into the 50s for everywhere but immediately along this coast. While not "cold," this will feel a lot more like fall should feel in Houston. Medium-range models suggest our highs will remain in the 70s for awhile after this front.