Good morning. As our wet pattern continues we're in for another rainy 24 hours across the Houston region. But these moderate to heavy showers should fall mostly on the beneficial side of impacts, helping to blunt our emerging drought, rather than provoking significant flooding. Therefore we are lowering our Flood Scale alert to Stage 1.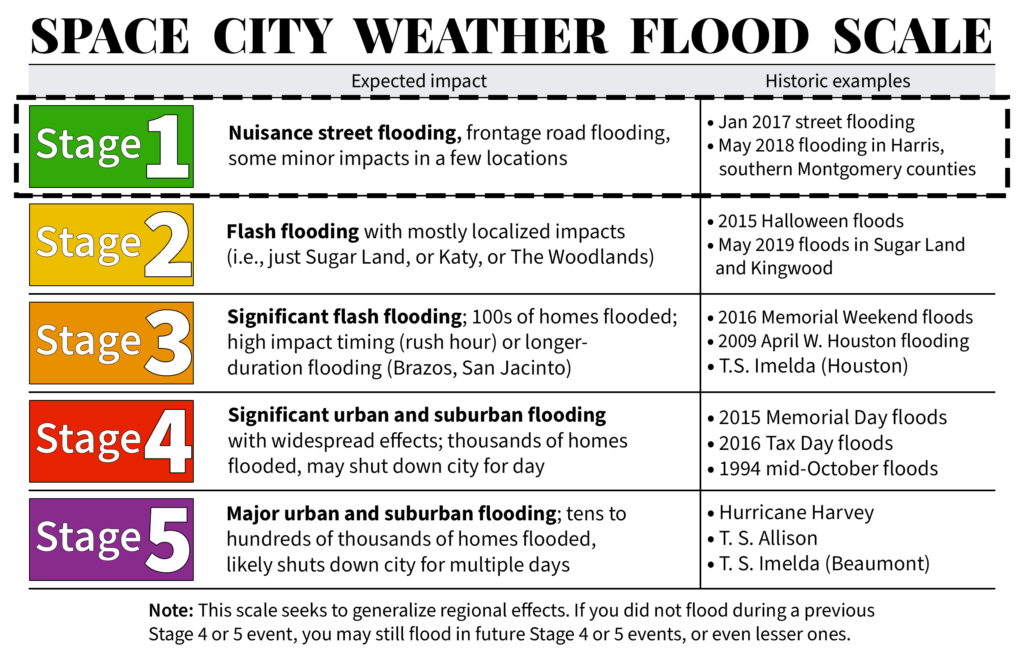 The primary area of concern today and tonight will be areas southwest and south of Houston, closer to the upper-level low that has been responsible for this wet pattern. Areas south of Interstate 10 could see an additional 1 to 3 inches of rain today, with isolated higher totals, while areas north of there should see less. Some parts of the region may see a break in the showers later this afternoon before a final slug of rainfall this evening and overnight. Rain showers should end by sunrise on Sunday, or shortly thereafter.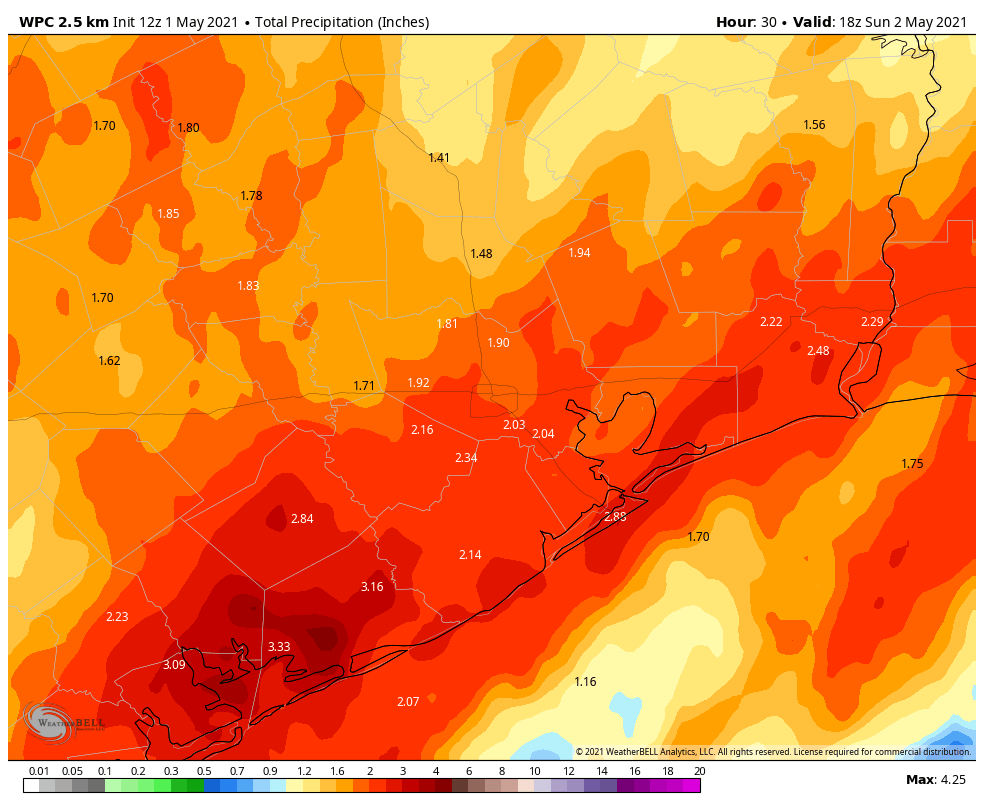 Our region's bayous and waterways should be able to handle these kinds of rains, but under slow-moving storms we may still see some streets briefly flood. Bear that in mind if you venture out far from home today. If you're holding out hope for outdoor activity this weekend, Sunday should be a good bet. I expect skies will turn at least partly sunny during the afternoon hours, with highs in the mid-80s.
If this forecast changes, we'll update accordingly.