If you're tired of the rain, have I got good news for you. It's pretty much over for awhile, with a lot of sunny days ahead. Our weather will now enter a much calmer pattern for at least the next week or 10 days. It's a bit of a siesta for local meteorologists before the Atlantic hurricane season begins in a couple of weeks. I'll happily take it.
Wednesday
Temperatures have fallen into the upper 60s across much of the metro area this morning in the wake of a weak front. This pattern change will effectively shut down rain chances for awhile, although there is perhaps a 10 percent chance of an isolated shower or storm near the coast this afternoon. Otherwise expect partly to mostly sunny skies with highs in the mid- to upper 80s today with light northwesterly winds. Lows tonight will drop into the upper 60s again.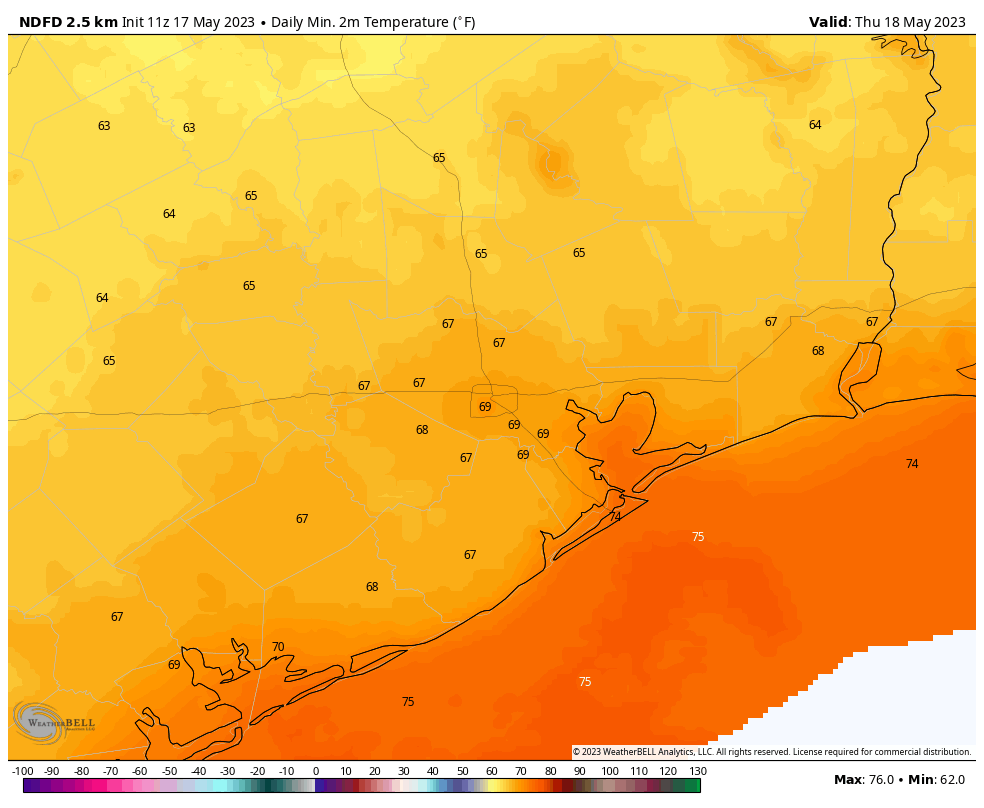 Thursday
Expect sunny skies and high temperatures near 90 degrees. Winds will be very light, turning southerly later during the day. Lows on Thursday night will drop down to around 70 degrees, or perhaps a bit lower for inland areas.
Friday
Another sunny and warm day, with high temperatures around 90 degrees or a bit higher. Lows on Friday night will drop to around 70 degrees, or a bit lower.
Saturday and Sunday
Partly to perhaps mostly cloudy skies on Saturday will likely limit temperatures to about 90 degrees. Another weak front arrives sometimes during the daytime on Saturday, and this instability will bring a 20 percent chance of rain into the forecast on Saturday and Sunday, but most of us should remain dry. Sunday should be a bit cooler, with highs in the mid-80s. Lows on both nights this weekend will reach about 70 degrees.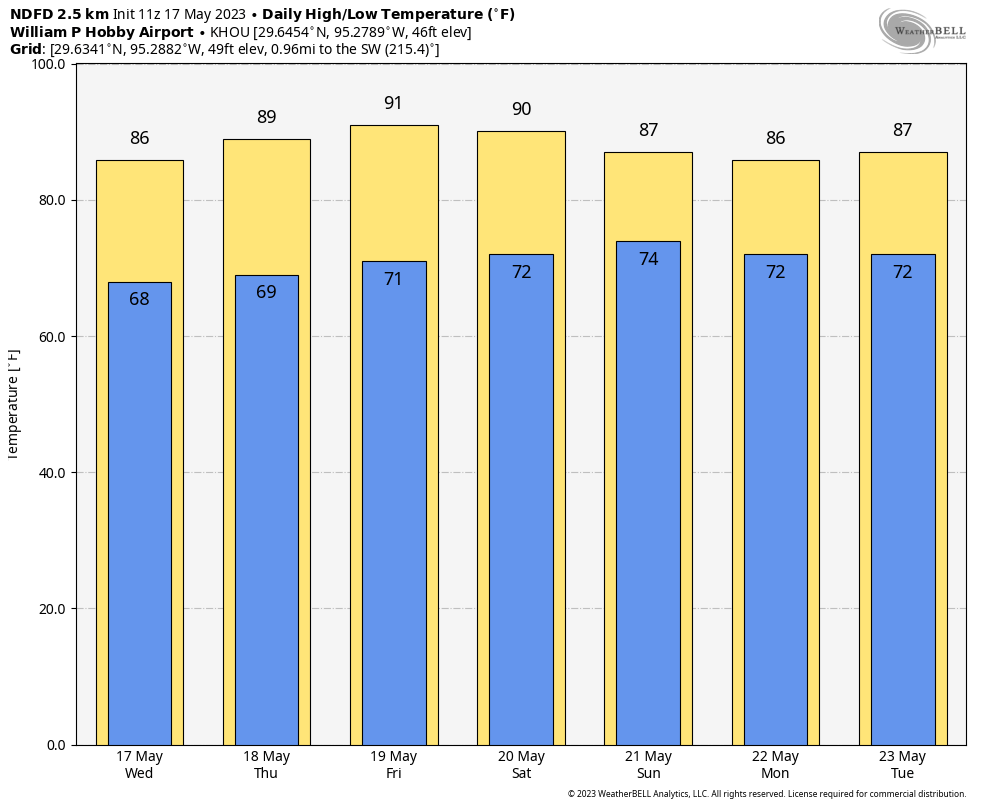 Next week
Monday and Tuesday look to be partly to mostly sunny days with highs in the mid-80s. Our air is not going to be dry, per se, but with dewpoints in the 60s it's not going to feel exactly Houston humid, either. That is coming with June around the corner, fret not. By the later part of next week we should see highs returning to near 90 degrees. As of now, there appears to be no significant outbreak of showers and thunderstorms next week.