Good morning. We are now in the second half of May, a period I like to call "early summer," when we first start to see 90-degree temperatures with some regularity, but some nights in the 60s are still possible, and there's still the thinnest hope of a weak front. That weak front is coming Saturday, and it will bring us a few days with slightly drier air. After that? Well, we'll be at the end of the month with June right around the corner.
Surely you know what that means?
Thursday
Today will be sunny and warm, with high temperatures around 90 degrees. Winds will be light and variable. Lows tonight will drop to around 70 degrees.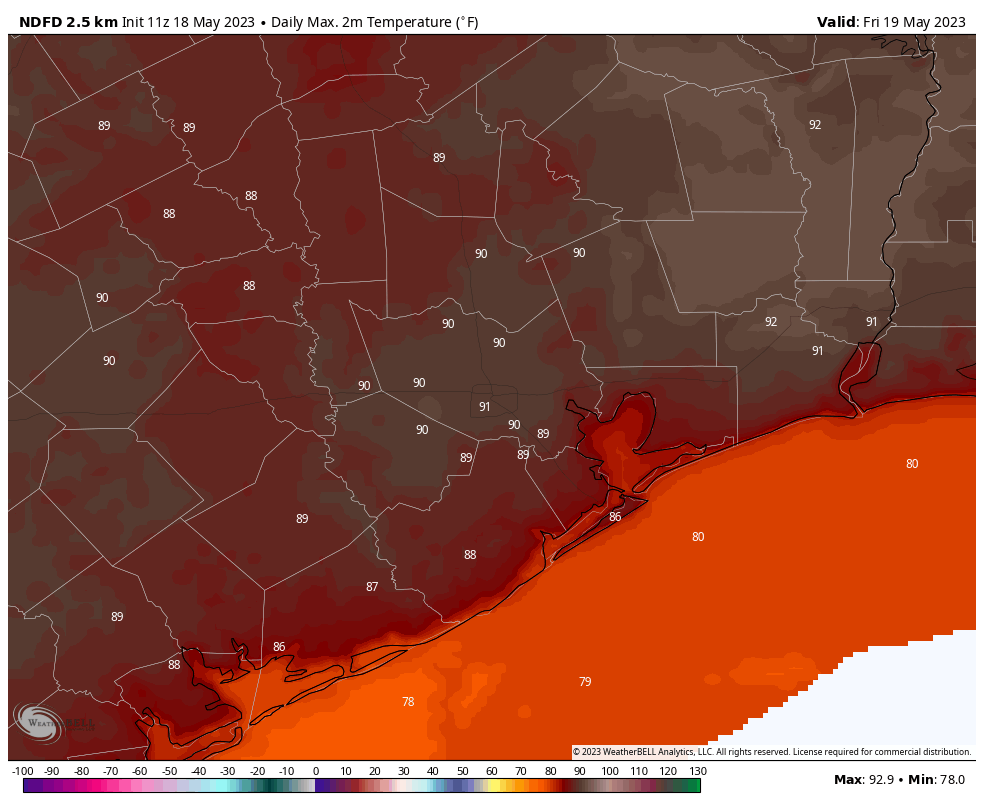 Friday
Did you like Thursday? Good, because Friday and Friday night will be pretty much the same, with only a slight uptick in winds, now coming from the south.
Saturday
A weak front should cross the region on Saturday afternoon and evening. There is not going to be a whole lot of instability for the front to work with, so at this point I'd peg the chances of a shower or thunderstorm at any given location in Houston at about 20 percent during the daytime or evening. Highs will reach about 90 degrees, with partly to mostly cloudy skies.
Sunday
Clouds will linger for much of Sunday, but highs will be slightly cooler in the wake of the front, with highs in the mid-80s. That back-burner, 20 percent chance of rain will linger throughout the day before things clear out Sunday night. Lows should drop into the upper 60s.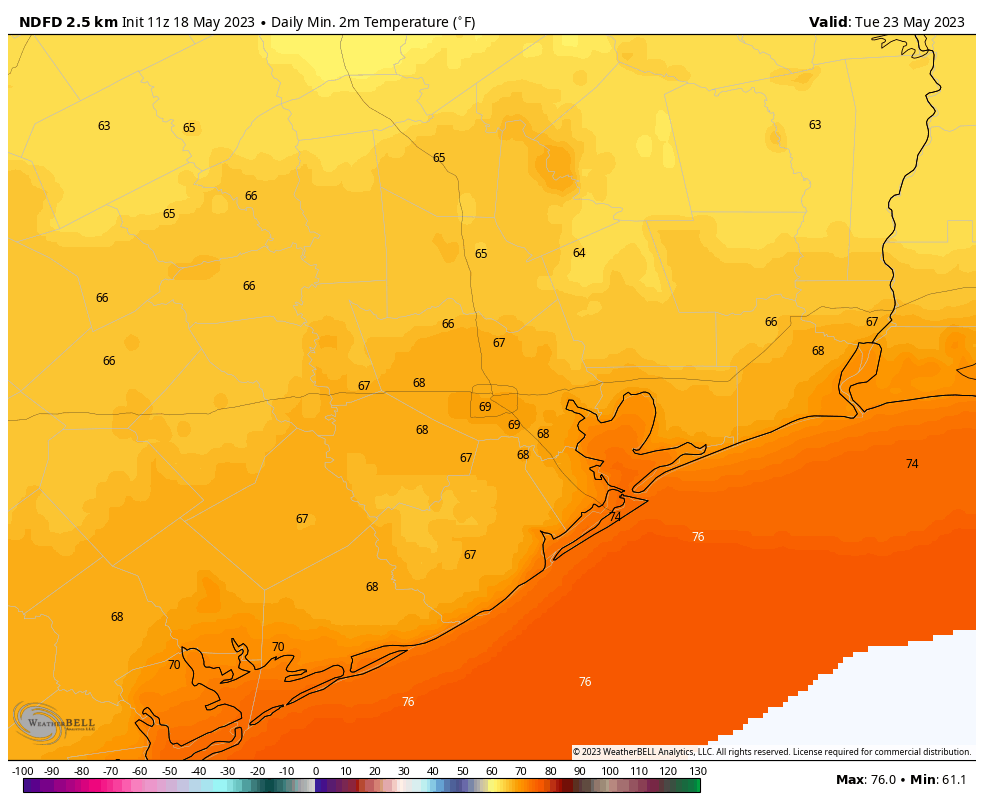 Next week
The first two or three days should see highs in the upper 80s and lows in the upper 60s, with partly sunny skies. The air is not going to be dry, but with dewpoints in the low- to mid-60s, this is going to be as dry as it gets for about four months. Temperatures warm to about 90 degrees with muggier air during the second half of the week. In terms of rainfall, it doesn't look like there will be much.