Good morning Houston. The storms that rumbled through this morning before sunrise heralded the arrival of a weak front that, unfortunately, won't provide too much of a lasting impact on our heat and humidity. However, our confidence is high that another, more significant front will arrive on Friday to usher in fall-like weather. Next weekend looks superb.
Monday
In the wake of the weak front, inland areas should see clearing skies and somewhat drier air this afternoon and evening, with high temperatures reaching the mid- to upper-80s. Closer to the coast, clouds will linger as the front essentially passes through and expires. Winds, for the most part, will be out of the northwest today at 5 to 10 mph. Low temperatures tonight, except for far inland areas, will be in the 70s.
Astros weather, Game 4
The Astros face the White Sox in game four of the American League Division Series today. Game time is set for 2:37 pm CT, and the forecast is iffy. The Windy City will live up to its name today as a front passes through the region. Wind gusts will reach about 30 mph, and showers and thunderstorms are very possible from about 3 pm to 9 pm today. Play ball? Hopefully.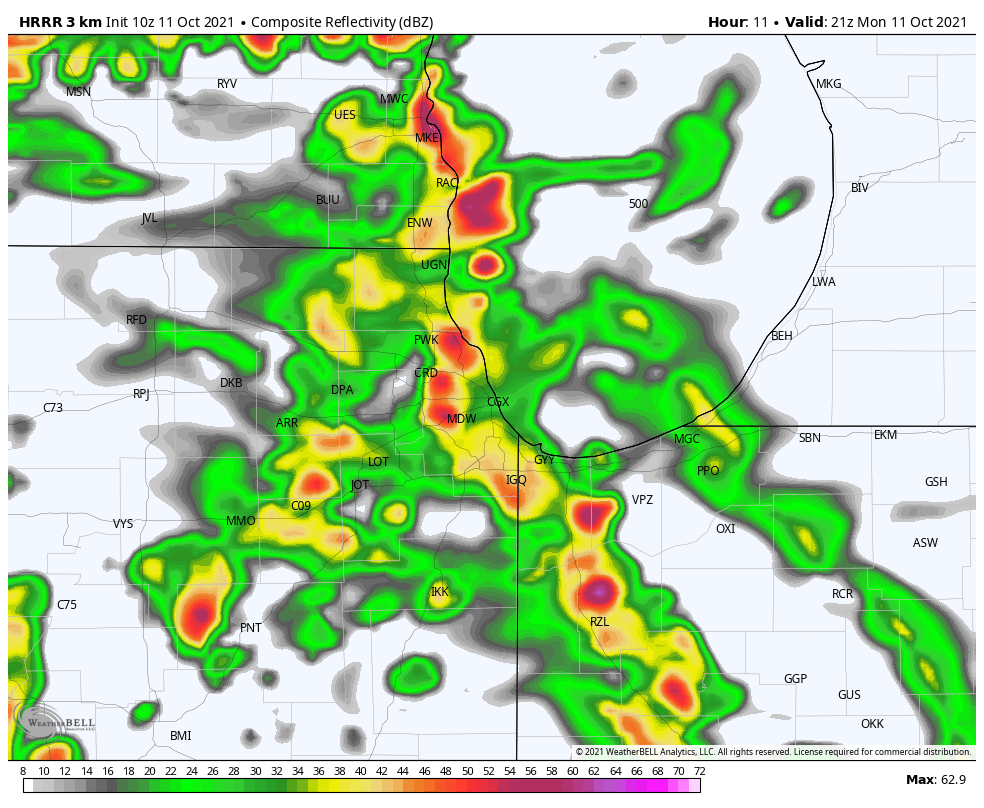 Tuesday, Wednesday, and Thursday
Back in Houston, the region will see warm and muggy weather through the middle of the week. These days will see partly sunny skies, highs in the upper 80s to 90 degrees, to go along with low rain chances of about 20 to 30 percent daily. Overnight lows will be sticky, in the mid-70s.
Friday
Tropical Storm Pamela has now formed in the Pacific Ocean, off the coast of Mexico, and the system will affect our weather toward the end of this week as it curves back into Mexico and its remnants approach Texas. The tropical system may increase rain chances in Houston later on Thursday and Friday, and should also help drag a stronger front through the state and off the coast. As a result I think we'll see some decent rain chances on Friday and Friday night as the front pushes through. Daytime highs will likely be in the upper 80s, with overnight lows falling to around 60 degrees.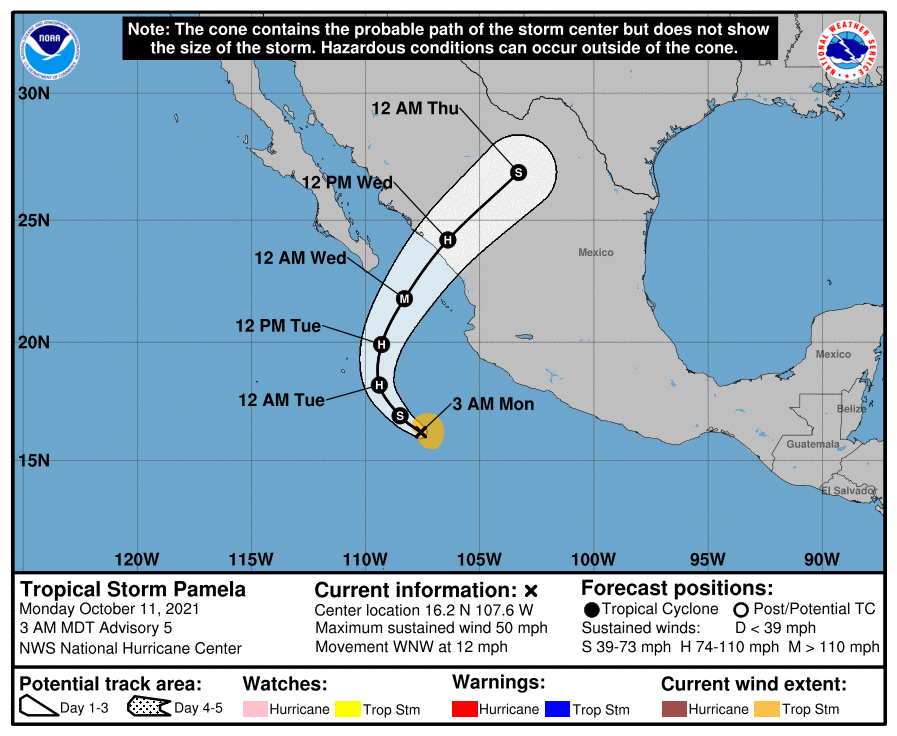 Saturday and Sunday
In the wake fo the front, the weekend looks splendid. Look for highs in the 70s, with lots of sunshine, and lows in the 50s on Sunday and Monday mornings.