I hope everyone is enjoying our mostly sunny weekend. We should continue to see partly to mostly sunny skies today, with highs of about 90 degrees. There will be one noticeable difference, however—winds will pick up out of the south and become a little gusty this afternoon. This is a harbinger of atmospheric moisture levels rising across the area. Still, aside from the potential for a very few, very scattered showers, it should be a quiet day.
Conditions may change tonight as a line of storms associated with a cold front moves southeastward across the state of Texas. These storms could be especially severe in the Dallas-Fort Worth metro area on Sunday evening, likely from around 7 to 10 pm. This is something to consider if you're traveling back to Houston from North Texas tonight.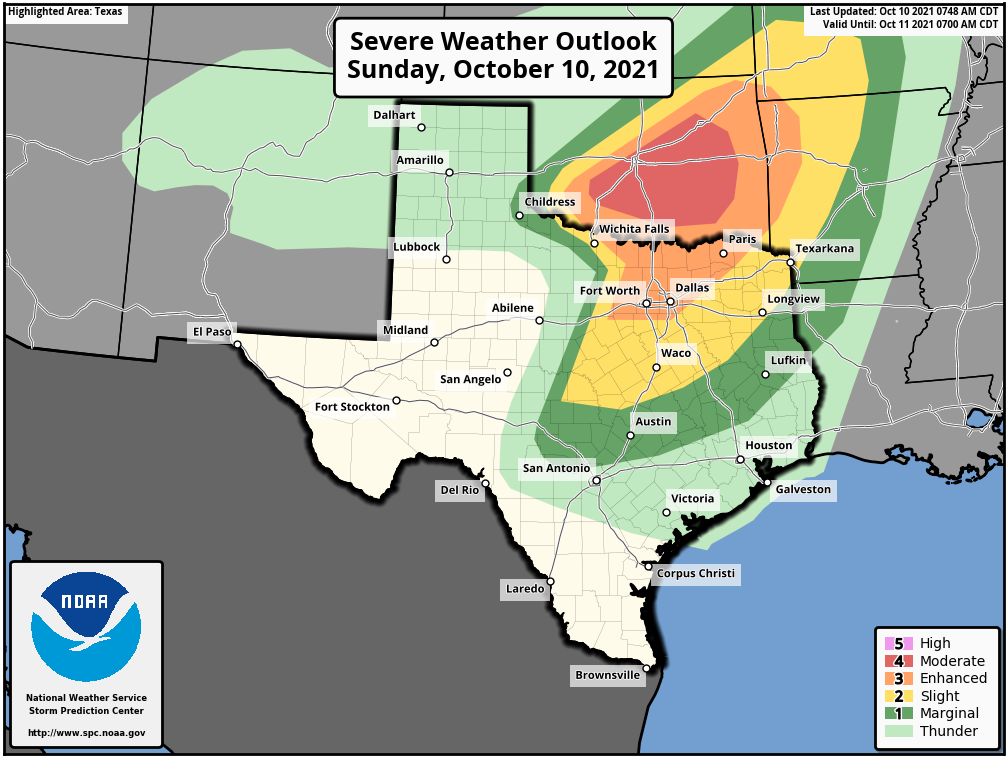 This line of storms will weaken some as it moves closer to the Houston metro area, pushing through College Station after midnight, and likely reaching the central Houston region by around sunrise or before. The main threat from these storms will be damaging winds and hail. My sense is that the storms will weaken enough to not provide too much disruption to Monday morning's commute, but please do be aware of the possibility of showers and thunderstorms early on Monday. Things should clear out quickly, regardless.
The other question concerns whether this front pushes all the way through Houston and to the coast. Some modeling now suggests it briefly will move to the coast, giving the region a dash of notably drier air on Monday and Monday night, but it's going to be close. We'll know for sure by tomorrow morning's post.