Good morning. After several days of tumultuous conditions, Houston's weather pattern will now turn much more predictable. The overall pattern looks sunny, and after today, rather warm for the foreseeable future. There is little to no rain in the forecast.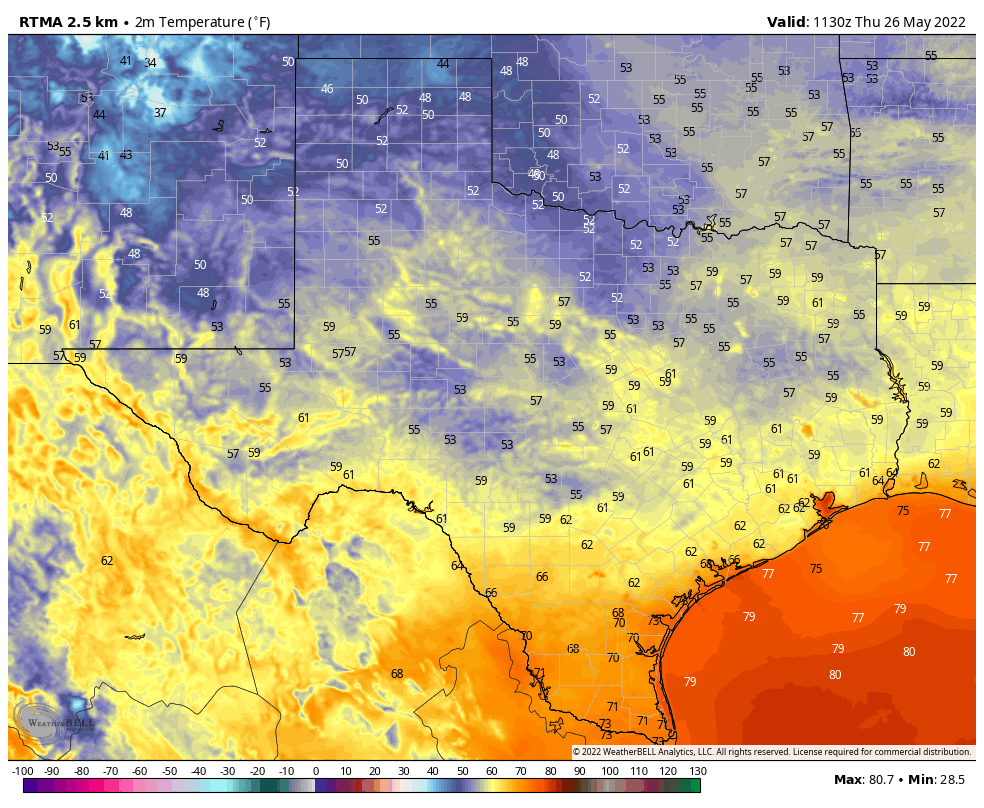 Thursday
Conditions are gorgeous this morning across the metro region, with temperatures generally in the 60s. This is a fine day for late spring, and will almost certainly be our coolest morning until at least September. At that point we'll be looking to celebrate Fall Day, when the region's first real front moves into the area, and I'm excited to say we're hoping to do something special at Space City Weather whenever Fall Day comes this year. Anyway, after the cool start this morning, highs today will reach about 90 degrees beneath sunny skies. But with dewpoints in the 50s, conditions won't feel quite so humid. Winds are already returning out of the south, however, so the dry air will be fleeting. Lows tonight should drop into the upper 60s for much of the metro area.
Friday
Friday will be sunny and hot, with highs in the low 90s. Winds will blow out of the south at 5 to 10 mph with slightly higher gusts.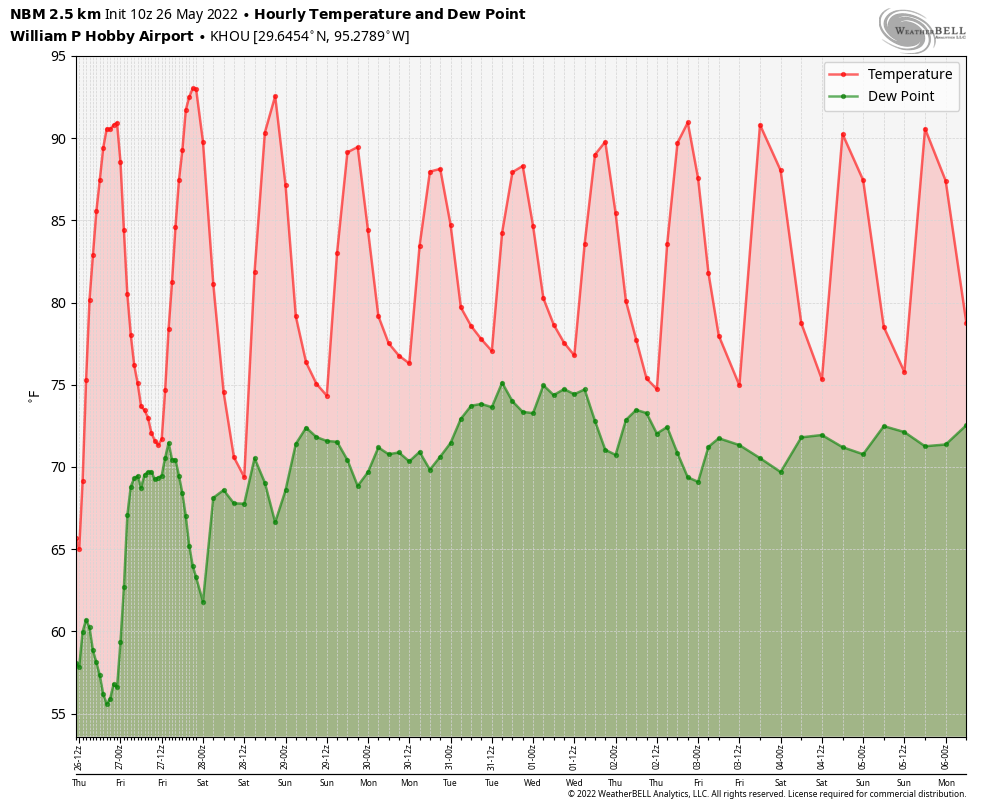 Saturday, Sunday, and Monday
The Memorial weekend holiday will bring lots of sunshine and highs generally in the low 90s. Overnight lows will rise back into the low 70s by Monday morning. There really are no weather concerns for the holiday weekend aside from making sure you're protecting your skin from prolonged Sun exposure.
Next week
The overall pattern next week will feel fairly summer-like, with partly to mostly sunny days, and the potential for isolated showers during the afternoon as the sea breeze gets fired up with daytime heating. Highs probably will remain in the low 90s to start the week, but may creep up toward the mid-90s late next week. We'll see. While a tropical disturbance may form in the Southern Gulf of Mexico or northern Caribbean Sea late next week, there's no reason to believe it will have any sensible effect on Texas.