Houston has occasionally endured some painful Memorial Day weekend weather. This year will not be one of them. We expect sunshine, with highs in the upper-80s to low-90s each day and lows mainly in the 70s. Today should be the hottest day of the next several, but the humidity will increase this weekend.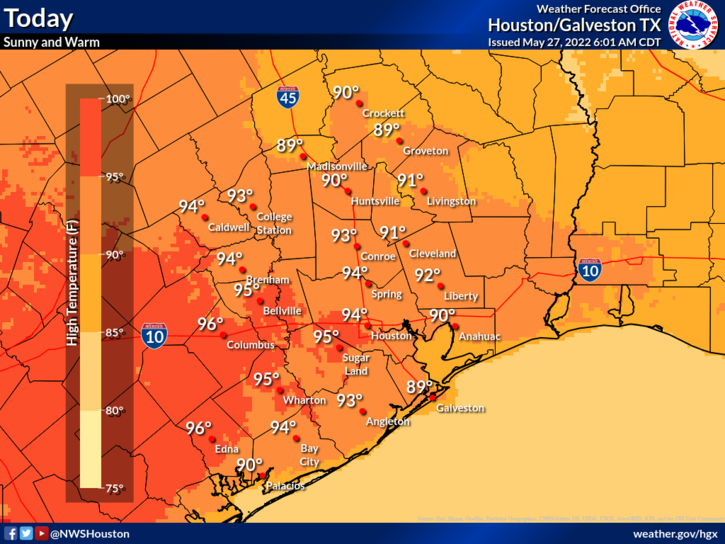 Yes, there is a small chance for a pop-up shower, especially Monday, but consider yourself lucky, should you see one. Wear sunscreen, stay hydrated, and enjoy the weekend if you can. Feel free to unplug the weather button for a few days. We will be doing just that ourselves.
Rest of next week
After the holiday on Monday, we see onshore flow and at least a chance for a few afternoon showers each day, typical summer weather. As of now, there's nothing out there that looks particularly concerning or bothersome, so we'll turn it down a notch until Tuesday and come back at you refreshed and ready to tackle early summer!
While this weekend is reserved to honor those who gave the ultimate sacrifice, we do also want to express our gratitude to all men and women who have helped defend our nation over the years. Thank you for your service.