After very wet commute home on Wednesday evening, Houston had a chance to dry out during the overnight hours. However, we have to get through one more day of storms—probably not as widespread as Wednesday—before drier air helps bring down moisture levels and puts us into a more typical summertime pattern. And make no mistake, these 80-degree days will be long gone.
Thursday
Broken bands of precipitation persist along the Texas coast this morning, and these should remain on and off during the daytime hours although likely with less organization than we've seen. The system will shear out, and heavier precipitation will eventually move south into Mexico, and northeast into the central United States.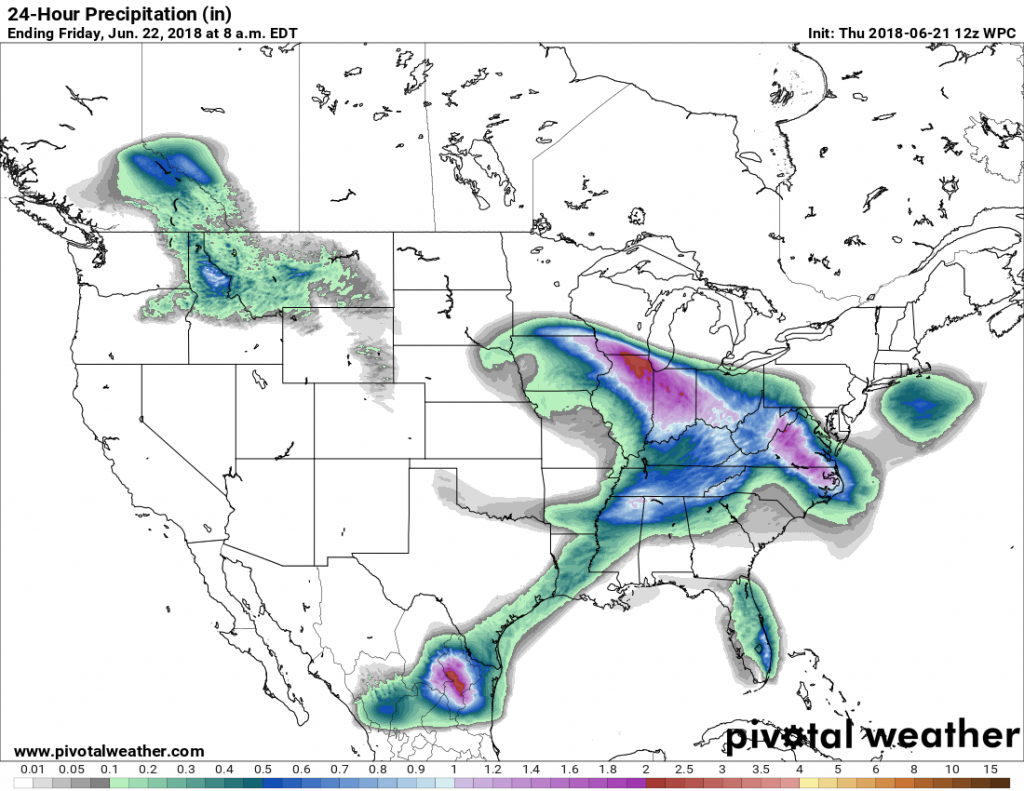 For the greater Houston region, this probably means another day of scattered to widespread showers, with accumulations of 0.5 to 1 inch of rain (likely greater closer to the coast), and a slight potential of some street flooding. Showers will be most likely this afternoon, and high temperatures should reach near 90 degrees.

Friday
The morning should start mostly cloudy, and we could see a few showers before high pressure really begins to exert its influence and dry out the column of moisture above the surface. By mid-morning or a bit later, I expect to see mostly sunny skies, with high temperatures pushing into the lower 90s.
Sunday and Monday
The rest of the weekend looks pretty much the same, with high temperatures in the lower 90s, and high humidity levels making it feel plenty warm outside. We can't rule out a slight chance of afternoon showers along the sea breeze (and I do mean slight). If you've missed the sunshine, I'm happy to say it's coming back in a big way. If you've enjoyed this week's reprieve from summertime in Houston, I'm sorry to say it's coming back in a big way.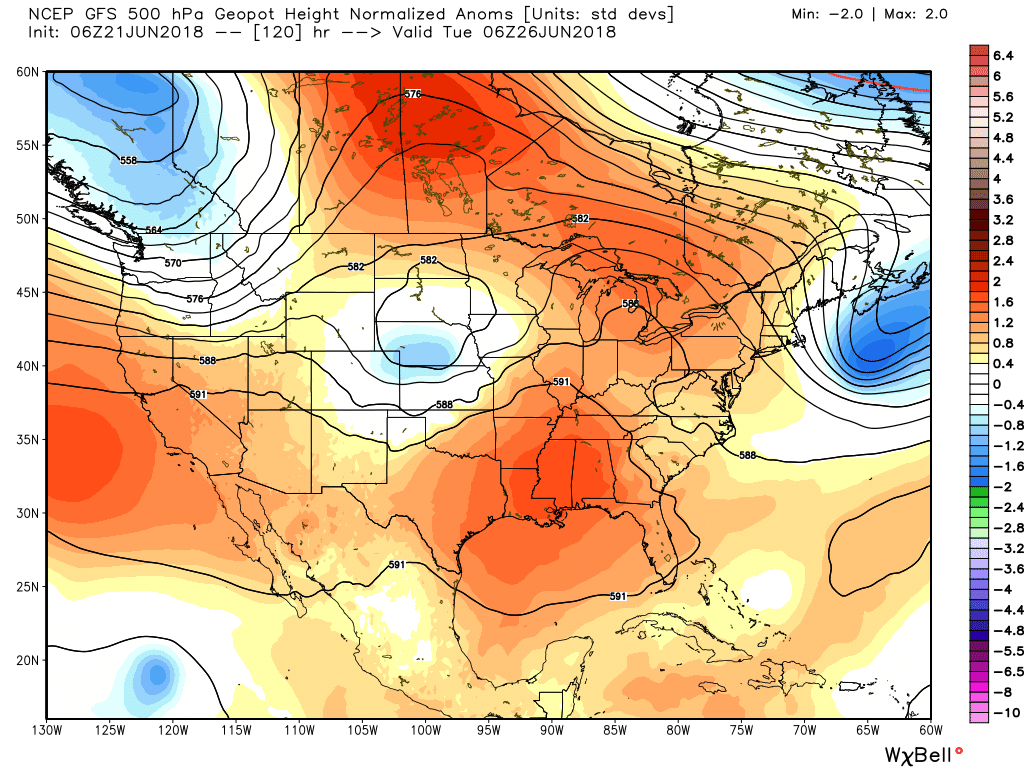 Next week
We're going to fall back into a summertime pattern where high pressure influences the region's weather. This will mean high temperatures in the low- to mid-90s, with perhaps 10 to 20 percent rain chances during the afternoon hours as the sea breeze migrates inland and briefly delivers some rising air. The good news is that right now, in the forecast models, there's no strong signal for really oppressive heat in the upper 90s.
By Tuesday or Wednesday, we'll be pretty glad of the past week's rains have delivered us from what had been an emerging drought.