As a low-pressure system that had been southwest of Houston—and produced significant flooding in Valley locations such as Welasco today—has begun to be pulled to the northeast, heavier rains have moved into the metro area this afternoon and early evening. Although we are not too concerned about significant flooding from these rains, they unfortunately struck during the evening commute.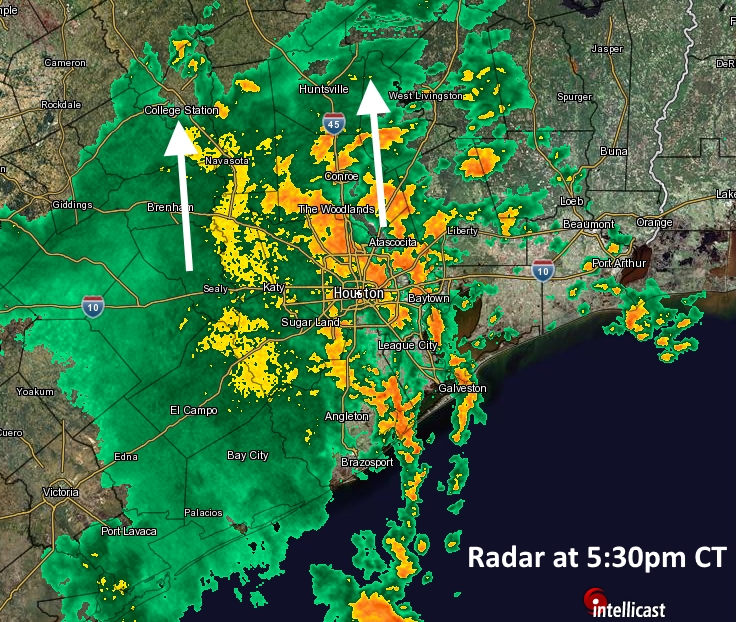 The good news is that the storms are moving to the north at a pretty solid clip, so the heaviest showers (with hourly rainfall rates of 1-2 inches) are moving through. We are starting to see some high water on roadways and freeway feeder roads, but as of 5:30pm this has affected just a handful of areas. Please drive carefully and do not drive into high water. These storms will pass.
We think this evening is probably the worst of it, but with a moist atmosphere and low pressure lingering, there probably will be some additional showers on Thursday—with some areas picking up another 1 to 2 inches of rainfall. If any of this changes, we'll update you.