The forecast remains virtually the same, day by day, for the next week as high pressure dominates our weather. So this post will also take a look at expectations for the rest of the Atlantic hurricane season, which began about seven weeks ago.
Wednesday
Hot, mostly sunny, with highs in the upper 90s. Afternoon heat index values will be 105 degrees or higher, so please take care outside.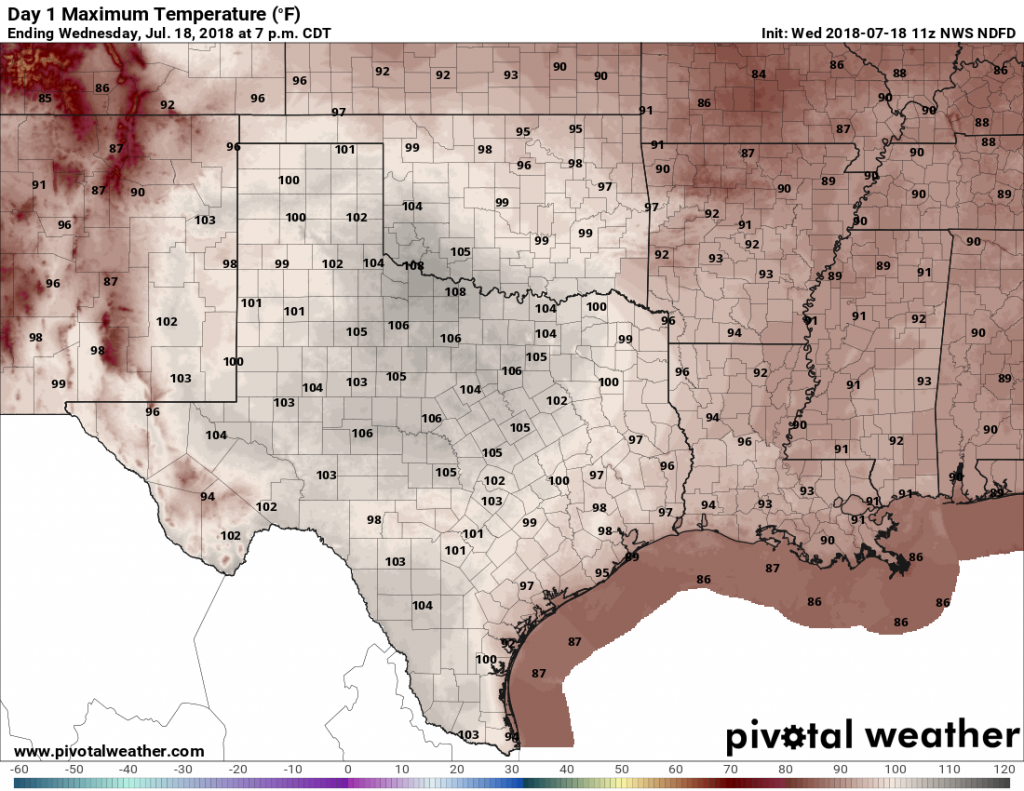 Thursday, Friday, Saturday, and Sunday
More of the same. I expect high temperatures at one point this weekend will reach 100 degrees. Forecast conditions just won't change much day by day: Heat, sunshine, no rain, high humidity. This is the Houston we know and love. Right?
Next week
The high heat continues for the first half of next week, but there is a chance the high pressure system will break down during the Wednesday through Friday period, allowing for some decent rain chances to return, and for temperatures to fall back into a slightly more reasonable range. It's something to hope for.

The tropics
The Atlantic tropics are quiet, and no new storms are anticipated over the next five days. Truth be told, this is normal for mid- to late-July, as hurricane season typically does not really fire up until August.
However, there are some hopeful signs out there that would buttress the idea that this year will see near-normal activity overall, or even less tropical activity than normal in the Atlantic—so fewer tropical storms and hurricanes that could potentially threaten the Gulf of Mexico. In a recent update on this season, Phil Klotzbach of Colorado State University noted that:
The tropical and subtropical Atlantic is currently much colder than normal.
Odds of a weak El Niño developing in the next several months have increased.
Both of these factors would contribute to reduced activity during the August, September, and October periods.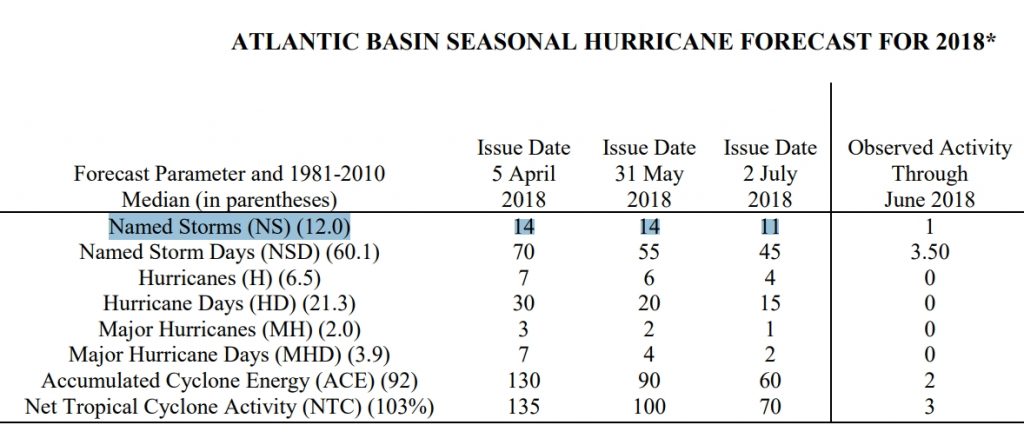 Accordingly, Klotzbach lowered his official forecast from 14 named storms this year to 11, and from 6 hurricanes to 4. It only takes one storm, of course, but we welcome the prospects of a quieter Atlantic hurricane season.