Hi everyone. Just a quick update this evening to set the table for a very cold night, and to provide what limited information we can on the state's power situation. The bottom line is that lows tonight will drop to around 20 degrees in the city of Houston, with colder weather in outlying areas, and as temperatures plummet we are likely to see a strain on the state's power grid. Please conserve energy during the next few hours.
Friday night
With lighter winds tonight, lows probably will be 2 to 5 degrees above the extremely cold conditions observed on Friday morning. However, with winds gusting up to 15 mph the apparent temperatures will be in the single digits again. This is weather unfit for people or pets, so please take precautions, as well as keeping in effect your cold-weather plans for pipes. We'll warm up a little bit more on Saturday morning, with area highs reaching about 40 degrees. There will be less wind, as well, which certainly will be a welcome change.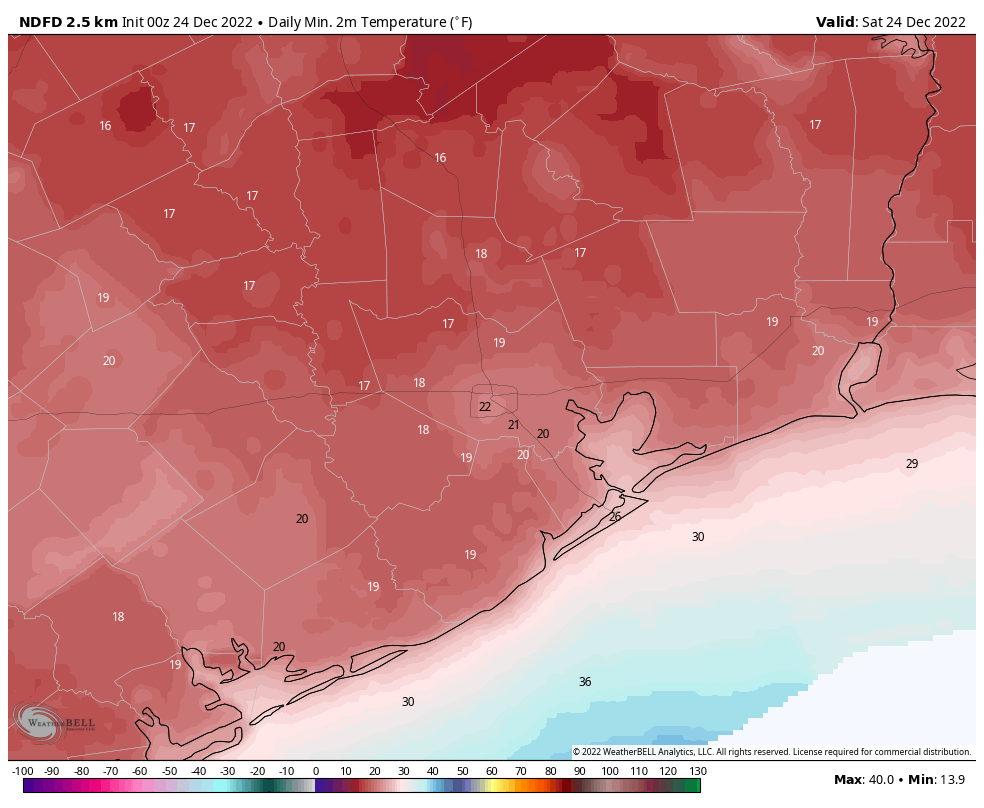 Energy conservation
Matt and I have been watching the ERCOT supply and demand tracker all day, and it seems that the agency's estimates for power demand have been consistently low. Understanding the ins and outs of this predictive tool are beyond the scope of a meteorology site, but the Texas Tribune has a helpful story on the issue. The bottom line is that, as of 7 pm CT, ERCOT predicts that it will have enough energy capacity to meet demands tonight. But things are going to be cut really close from now until 10 pm or so.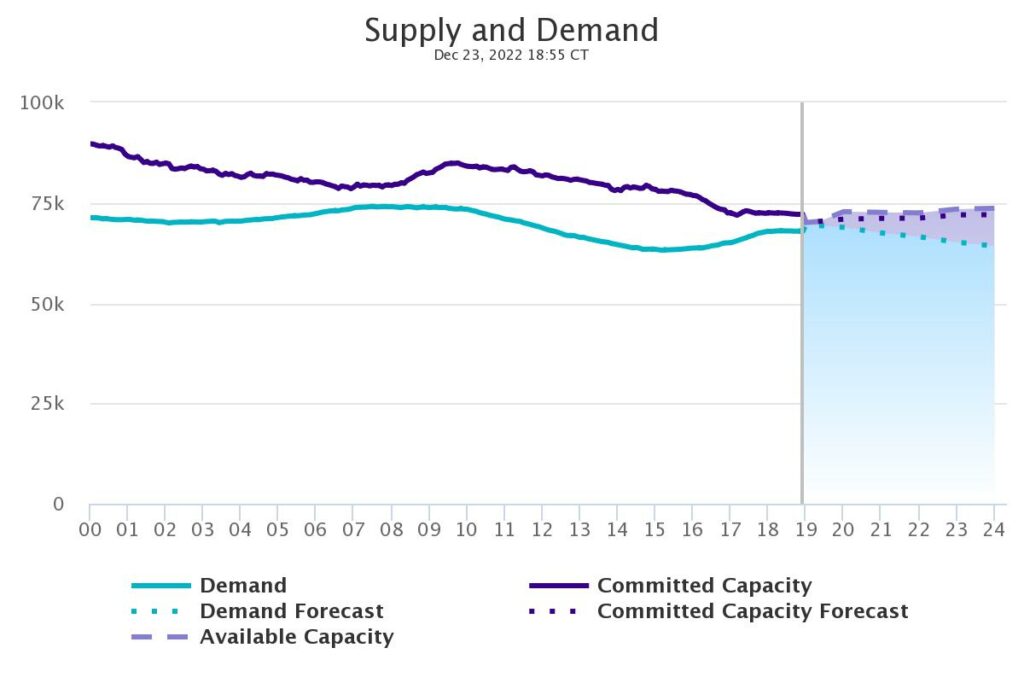 To that end, some energy companies have been asking residents and businesses to conserve energy usage tonight. In an email to its electricity customers, Reliant asked for conservation through at least 10 pm CT by taking the following steps: 1) If you have an electric heater, set your thermostat 1 to 2 degrees lower and run ceiling fans clockwise; 2) Roll up towels or blankets and put them under drafty doors and window sills in your home; 3) Hold off on running your dishwasher, washer and dryer.
CenterPoint, which provides natural gas in the Houston region, is also calling for conservation. In particular, the company asked for people to turn off pool heaters: "We encourage customers to be especially mindful of their pool heater usage. One pool heater uses as much natural gas as 4 residential homes. Customers can keep their pumps on without the heater to prevent their pool water from freezing."
To be clear: We do not anticipate widespread, extended blackouts tonight or tomorrow like the state experienced in 2021. Warming on Saturday should really help things out. However there may be issues this evening, and any steps you can take would help.
I'll be back with a final forecast post on Saturday morning ahead of the Christmas holiday. Be well tonight, friends.