A broad dome of high pressure will still build across the Houston region later this week, but we should have another chance of showers today before the heat really sets in. This weekend, in particular, looks hot.
Tuesday
High-resolution models are showing 20 to 30 percent rain chances today, especially later this afternoon along the sea breeze. These showers will definitely be hit or miss, with most of us likely on the "miss" side. The HRRR model forecast below shows what the radar might look like at around 4 or 5pm this afternoon. High temperaturess will push into the mid- or upper-90s with partly sunny skies.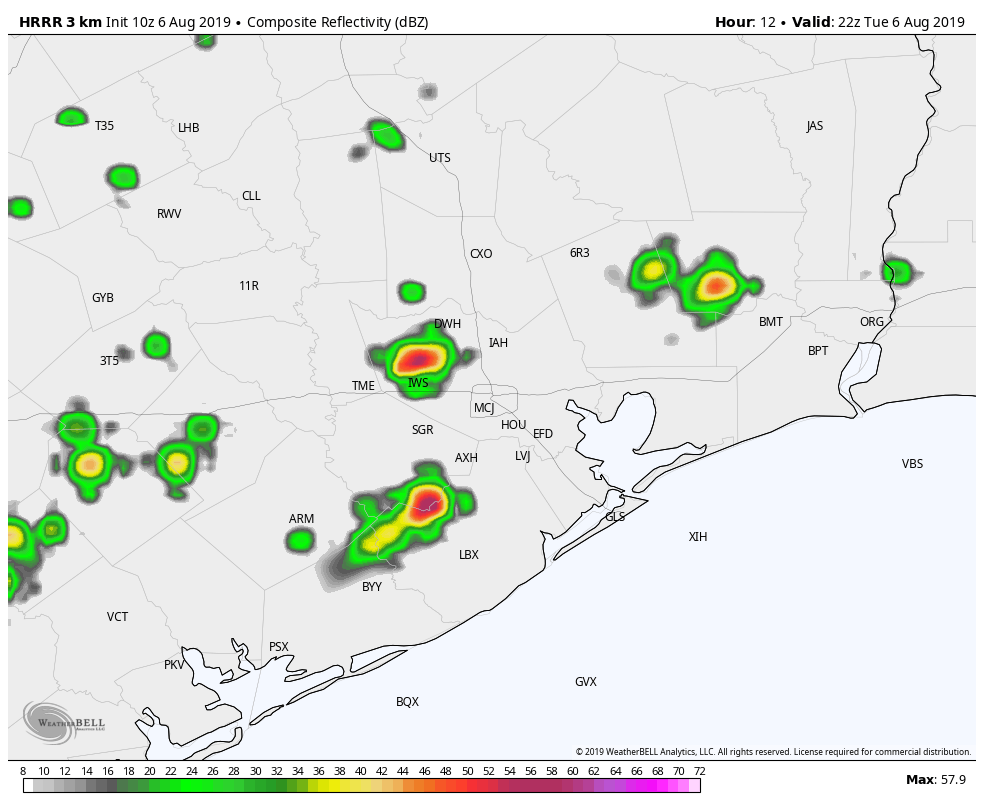 Wednesday
Still have a very slight chance of rain, perhaps 10 percent, as high pressure builds over the region. Highs will be in the mid- to upper 90s with light southerly winds.
Thursday through Monday
Honestly, there's not much to say about the weather forecast, so why waste words? It's going to be awfully hot. Temperatures will reach the upper 90s to 100 degrees for Houston, with mostly sunny skies and light winds. Overnight lows will be sultry, only dropping to 80, or briefly into the upper 70s, for inland parts of Houston. As ever, August is a rough month for the region.
Next week
When will the high pressure break? The long-term ensemble models suggest this may happen toward the middle or end of next week, but that's pretty much at the edge of predictability, so who knows.