Good morning. Before jumping in to today's post, I wanted to apologize for site outage problems during the overnight hours. This is very unfortunate timing and we will correct the problem going forward.
On Wednesday night, as anticipated, much of the Houston region passed a relatively quiet night. However, the same cannot unfortunately be said for regions to the east and northeast of Harris County. An extreme rainfall event has unfolded over Jefferson and Orange counties. This morning, the National Weather Service took the rare step of issuing a "Flash Flood Emergency" for the region, warning residents that, "This is an extremely dangerous and life-threatening situation. Do not attempt to travel unless you are fleeing an area subject to flooding or under an evacuation order."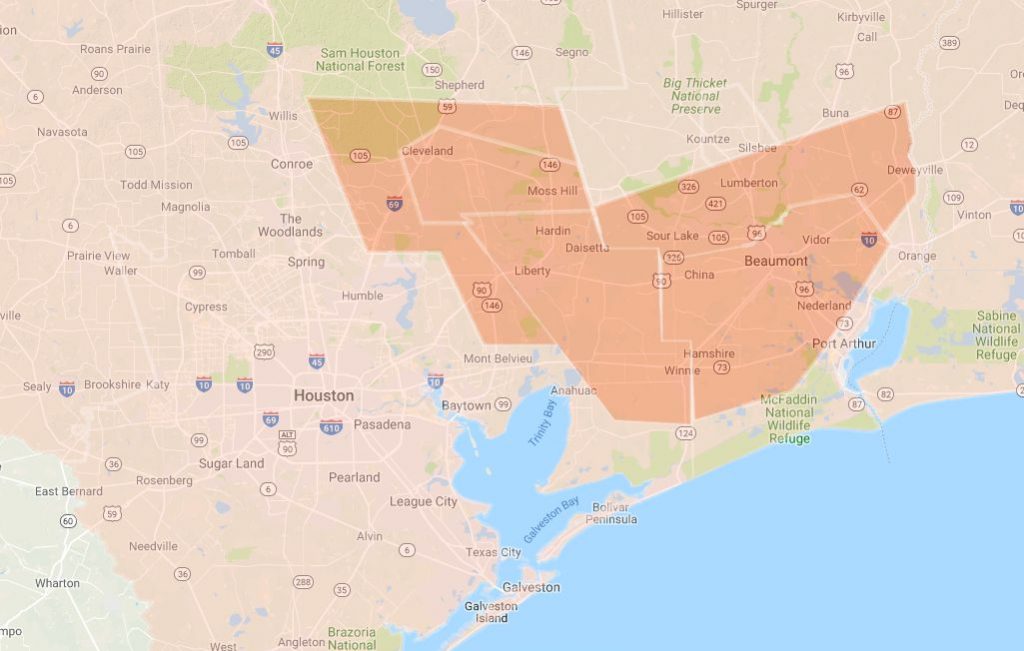 This is really a terrible situation for Beaumont, Winnie, and surrounding areas. There are major issues on Interstate 10 through the area. Some areas have seen 10 to 15 inches of rainfall during the overnight hours, and a thick band of rainfall due to Imelda continues to saturate the area. It is showing no signs of movement for the next couple of hours.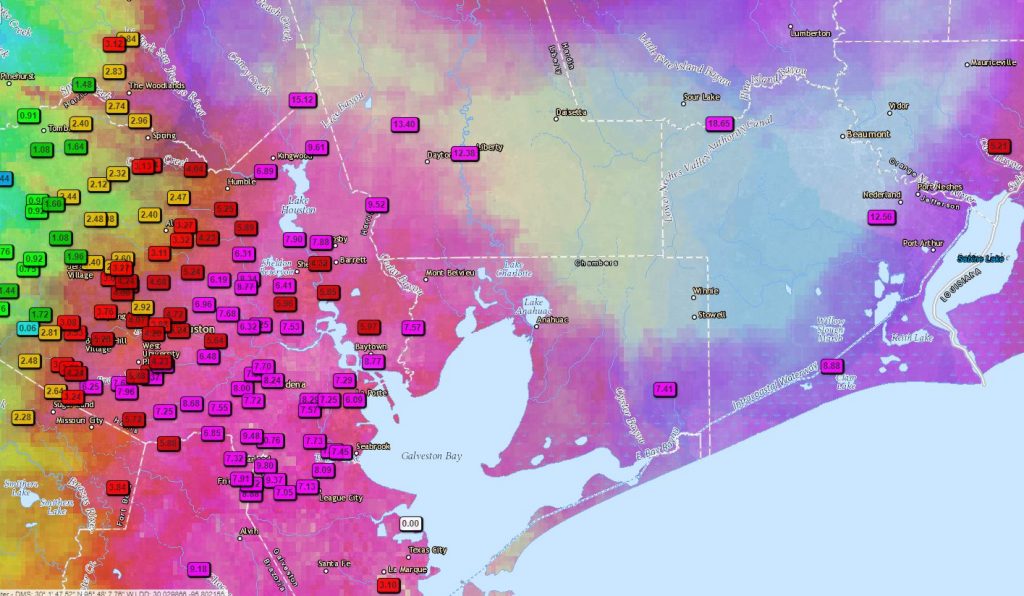 With respect to Houston, we have some concerns later today. A related band of storms near Conroe and Cleveland will likely eventually sag southward today. Accordingly, parts of Montgomery County will likely see 2 to 8 inches of rainfall today, and some northern and central parts of Harris County may see 2 to 6 inches of additional rainfall. These areas of the Houston region have, until now, been somewhat unaffected by Imelda's heaviest rains so they can probably handle most of this rain. That doesn't mean there won't be any street flooding, however.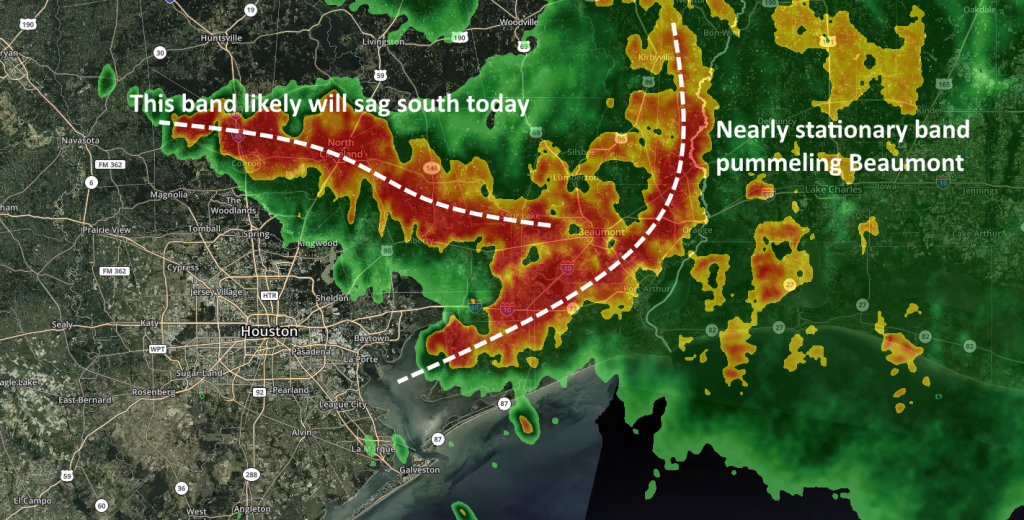 We probably will see some additional storm development later today, but most of the activity should wind down this evening as the sun sets. By Friday morning we should return to more normal, business-as-usual pop-up thunderstorms. So we've all got to get through one more day of Imeda-misery. We will update accordingly.