For nearly all of Houston, this will be our final morning in the 50s for the year 2021. And overall, the forecast remains much the same as we've been discussing for awhile. After emerging from this recent cold spell, Houston will spring back into very warm conditions for the remainder of 2021, with mostly sunny skies and rain chances near zero until the New Year. A strong front at that time seems likely.
Finally, before getting on with the forecast, please let me wish you and your families a very Merry Christmas and other seasons greetings during this holiday period. It really is our pleasure to have so many delightful readers.
Thursday
Basically, high pressure will hold sway over our weather for much of the remainder of the year, drawing in a southerly flow and warming our temperatures, while tamping down rain chances. Highs today will reach the mid- to upper-70s beneath mostly sunny skies, and although it won't exactly feel "dry" out, this should be the driest air left to us this year. Winds will be out of the south at about 10 mph today, with overnight lows dropping into the low 60s in Houston.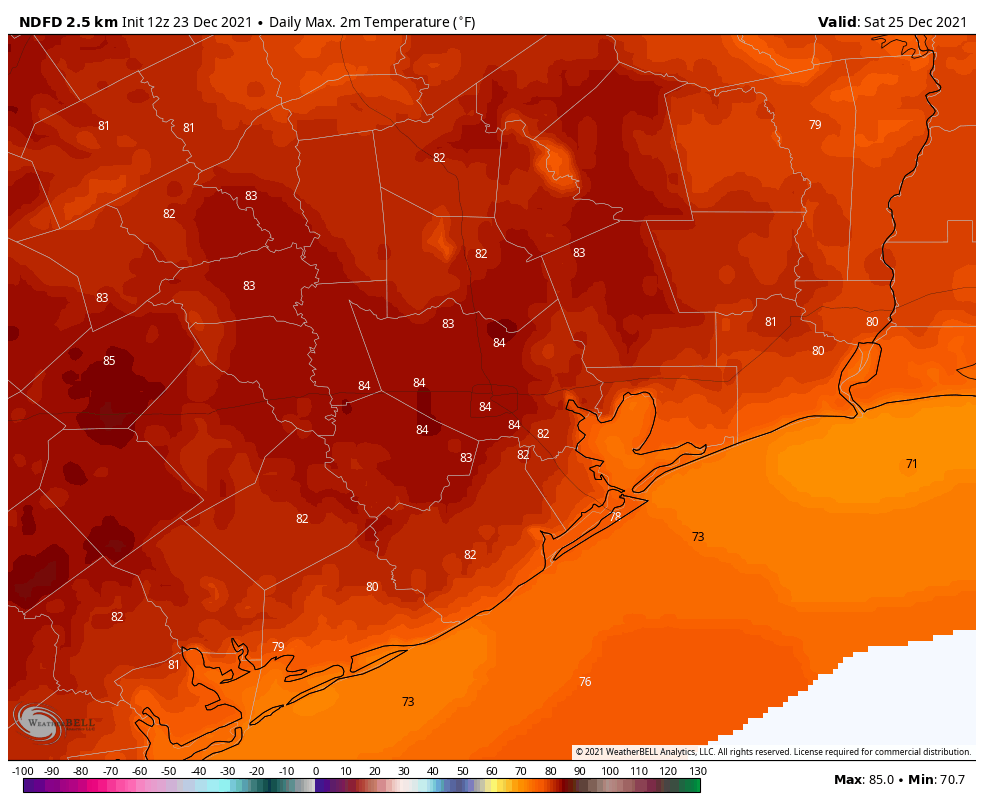 Friday
Christmas Eve will see highs around 80 degrees, with moderately gusty southerly winds, and mostly sunny skies. Overnight lows will drop into the upper 60s in Houston, with warmer conditions along the coast.
Christmas Day
The record high temperature for Christmas Day in Houston is 83 degrees, set in 2015. I think we have a good chance of matching or even beating the record high, and if we do it probably won't be the last heat record we set for 2021. The good news is that skies should be mostly sunny. Lows on Saturday night will drop into the 60s.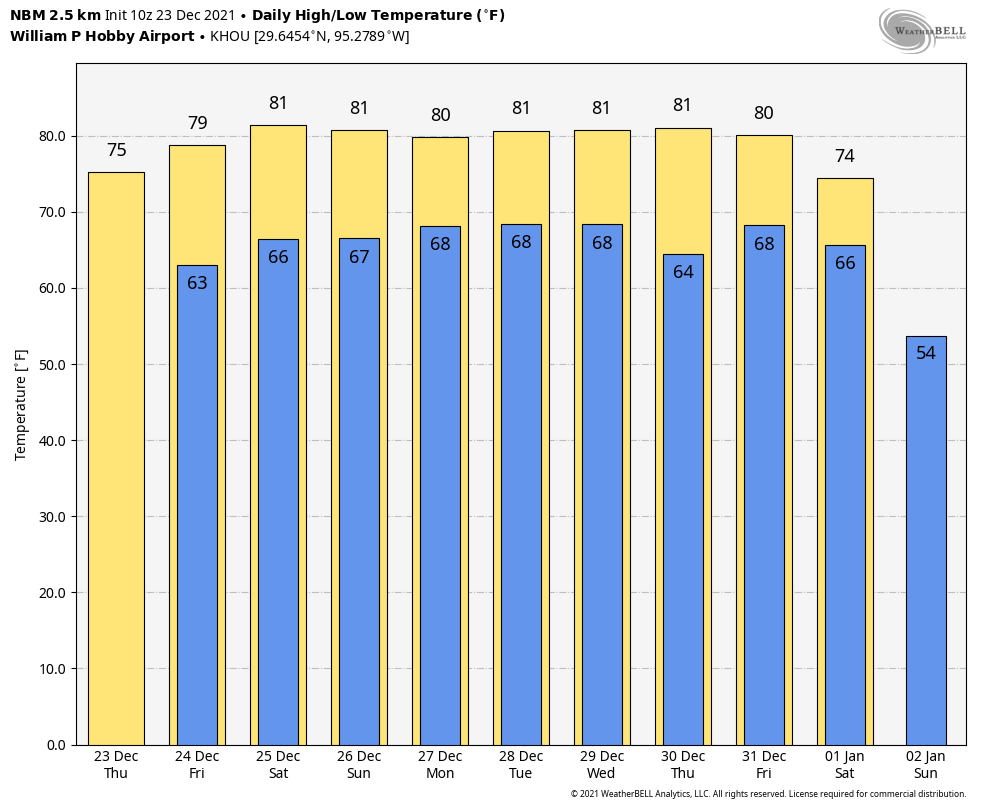 Sunday and beyond
Really, next week will just bring more of the same. Expect highs around 80 degrees with low temperatures in the upper 60s to nearly 70 degrees. Humidity will be high, but not oppressively so. The only noticeable change is that our mostly sunny days this week may become more partly sunny next week. Rain chances remain virtually zero well into next week. While the timing of our next real cold front—we are supposed to be smack dab in the middle of winter after all—remains fuzzy, I'd pencil it in for around New Year's Day.