If the National Weather Service forecast for the next 7 days for Bush Airport comes to fruition, it will be the second warmest 7-day period of weather during the winter months (December-February) on record for the city of Houston, exceeded only by a stretch in late February 1996. The forecast 74° average temperature over the next week would beat the previous December 24-30 record from 2016 by four full degrees. Basically, we're heading into unprecedented territory for late December. The 5 day temperature anomaly forecast for the US and Canada is quite extreme. As warm as it is here is almost as cold as it's going to be in, say, Calgary or Edmonton.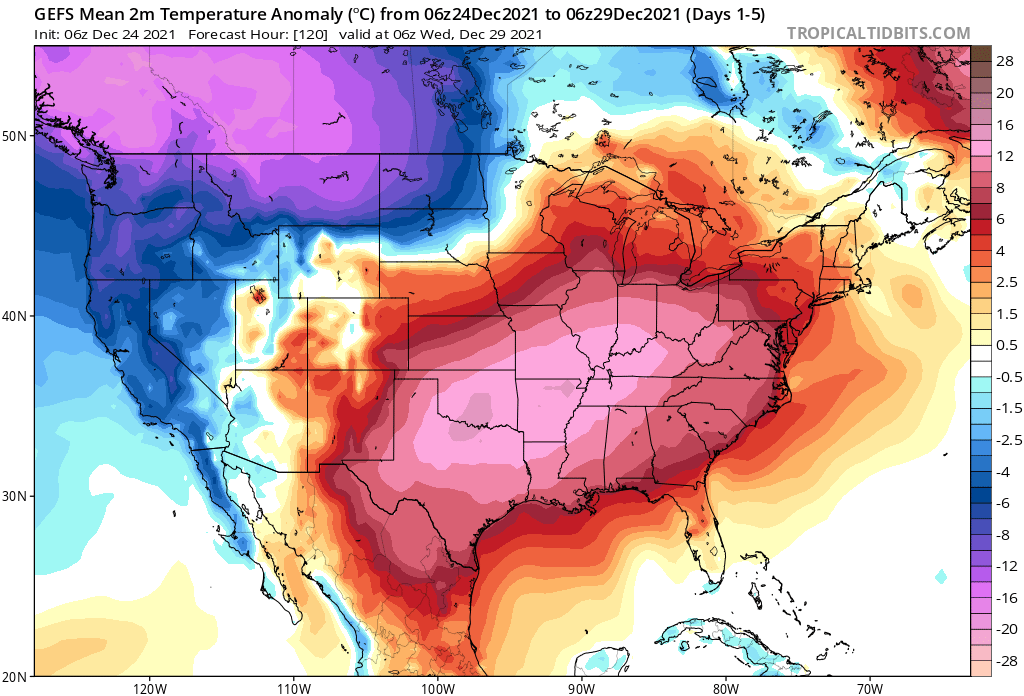 So, the forecast for Houston is pretty straightforward: Warm.
Today
You should be clear if you're traveling anywhere today. Look for a mix of sun and clouds. It will be noticeably breezy today, with a steady south wind around 10 to 15 mph, a bit stronger over the water. Today's record highs for Bush and Hobby are both 82°, set in different years (1955 and 1948 respectively). We'll at least make an attempt to get there.
Christmas Day
I'm guessing Santa may tell his reindeer to come back to the Houston area when they wrap up their work on Christmas Eve, because tomorrow's weather would warm the heart of anyone living at the North Pole. Look for more of the same: Sun, some clouds, a breeze, and temps warming from the 60s into the 80s. Santa can park himself somewhere on the Island and down a taco and margarita, or two.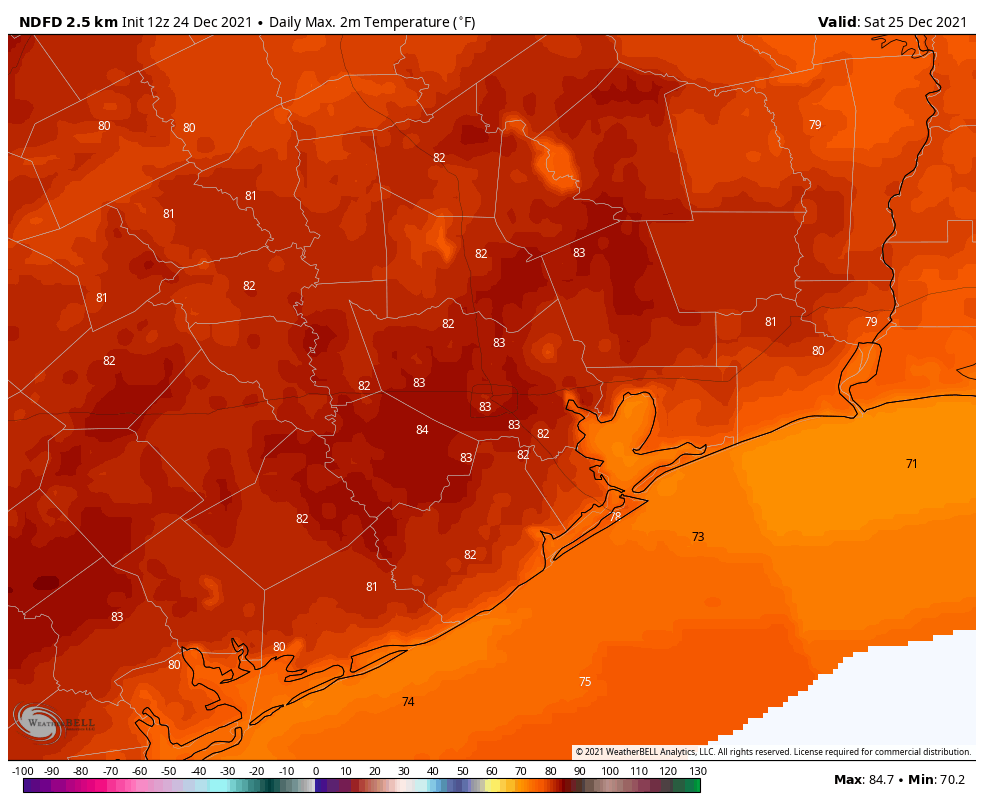 The number to beat in Galveston is 76, and 83 is the record in Houston at both Hobby and Bush tomorrow. I think Galveston's record will fall. Houston will be close, but given how this month has played out, I think we'll have our warmest Christmas on record. We'll see.
Sunday & Monday
See above. Maybe Santa can extend his stay. Hit up Kemah? The Texans are home this weekend. Maybe the roof will be open, though it might be too warm for that.
Rest of next week
So, let's get serious for a second: When is the next cold front? Model support for one doesn't real increase until next weekend as it stands right now. So for those of you who actually like colder season weather, I sincerely apologize. For those of you that love this, it's your time to shine. Look for more 60s by night and 80s by day through Friday, possibly Saturday as well. Shower chances creep back in, but the models are quite unenthused about how much rain may occur through next Thursday or Friday.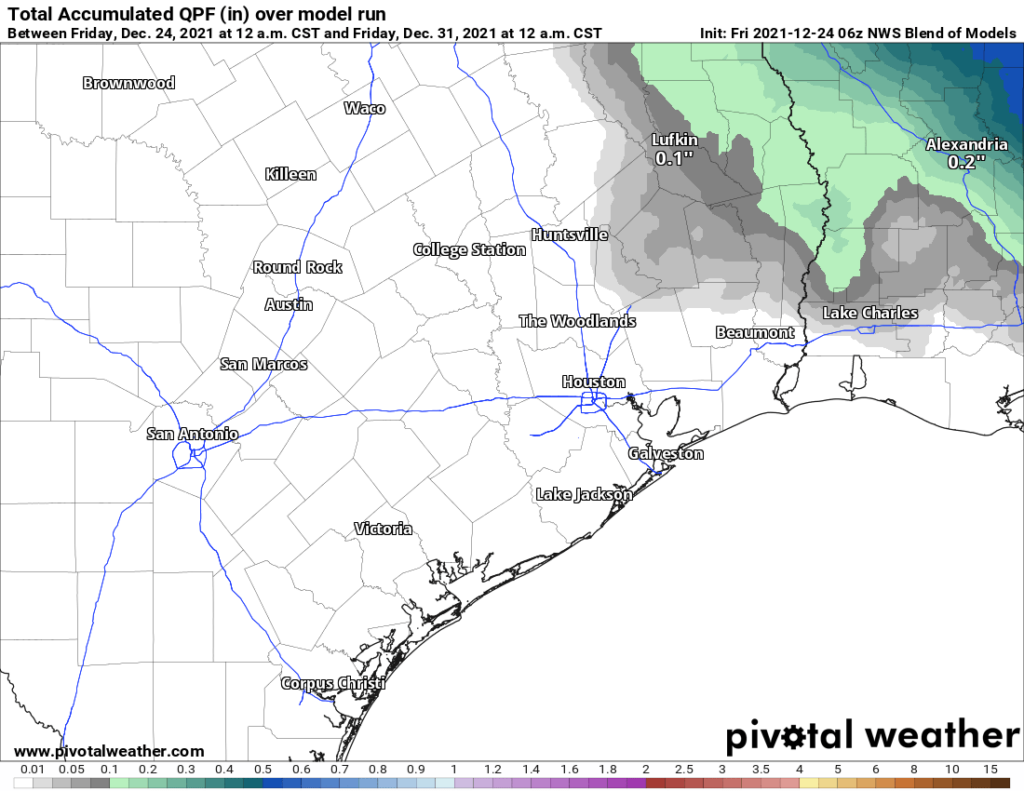 Low clouds and fog should also return next week. But through Friday, I see nothing too noteworthy in terms of weather impacts outside of occasional fog and warm temperatures.
We'll have more on Monday. Meanwhile, I'll echo Eric's sentiments from yesterday. I hope you have a wonderful, safe, and most importantly, healthy Christmas and holiday season. We are, as always, grateful and thankful for your support. Stay cool this weekend.