As most of you probably know, Tropical Storm Cindy formed in the Gulf of Mexico today. This post will assess the storm's rainmaking potential, and whether high winds or tides will impact the Houston area. I'll also discuss why I'm becoming a little more concerned about Cindy.
Track
Although Cindy has improved its circulation, it has stalled in the Gulf of Mexico a few hundred miles south of Louisiana. This adds some uncertainty to the landfall location, but I still feel pretty confident that it will be come ashore somewhere between Matagorda and the Texas-Louisiana border. Landfall timing is probably Wednesday night or Thursday morning.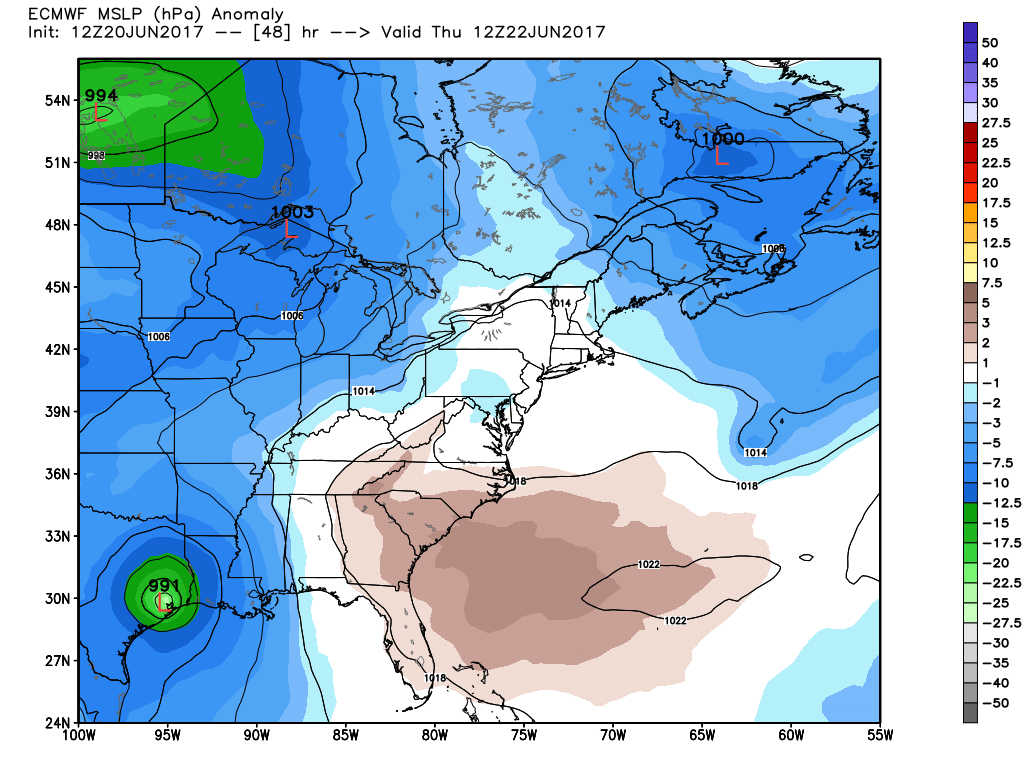 Rainfall
Cindy has already begun to bring rains to the northern Gulf of Mexico coast, across a broad area from Baton Rouge to Tallahassee. Essentially, it is transporting a lot of moisture from the Gulf inland, and will eventually bring up to a foot of rain to some locations along the northern Gulf of Mexico coast.
We've talked for a couple of days about the asymmetric nature of this storm—with all of the winds and rainfall on the east side. This suggests the effects in Houston will be relatively modest even if the storm makes "landfall" over the Houston-Galveston region. However, the latest runs of the GFS (and especially) the European model show a more symmetrical storm as Cindy nears the Texas coast, wrapping a lot of moisture around its core, and bringing a fair amount of rainfall into the Houston region.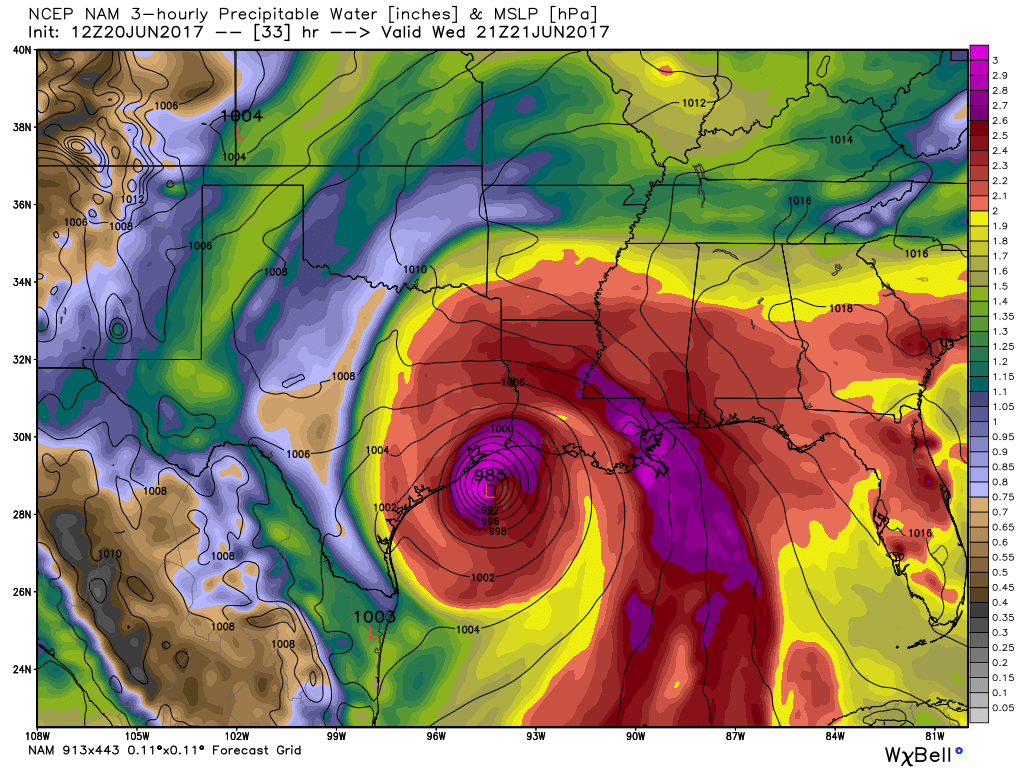 As a result, I'm starting to think the Houston region sees 2 to 4 inches of rain, beginning Wednesday around noon, or later during the afternoon hours, and lasting through Thursday. Moreover, the European model suggests some areas of Houston could see quite a bit more rain than that. I'm not overly confident in that forecast yet, but it is something to watch for in regard to potential flooding. (And we will).
Other effects
If Cindy is going to come ashore near the Galveston area, which at this time seems like a reasonable bet, we also need to take a closer look potential winds. This morning's forecast from the National Hurricane Center indicated a 34 percent chance of seeing tropical storm-force sustained winds in Galveston this week, but I think that may be a little low. Indeed, if Cindy becomes better organized as it nears the coast, sustained winds may reach 40- or 50-mph where it makes landfall. We'll have to watch this possibility in Galveston and inland areas nearby, along with the potential for storm tides a few feet higher than normal.
Posted at 2:45pm CT on Tuesday by Eric